New 2022 Lexus RX SUV is a hybrid tech fest
The Japanese brand's flagship SUV gets the latest tech and, in typical Lexus fashion, all-hybrid powertrains.
14-inch infotainment touchscreen
Only hybrid powertrains
On sale now
The all-new Lexus RX has been unveiled. This new version of Lexus' flagship luxury SUV boasts a refined design as well as a hi-tech interior and an even more efficient hybrid engine range.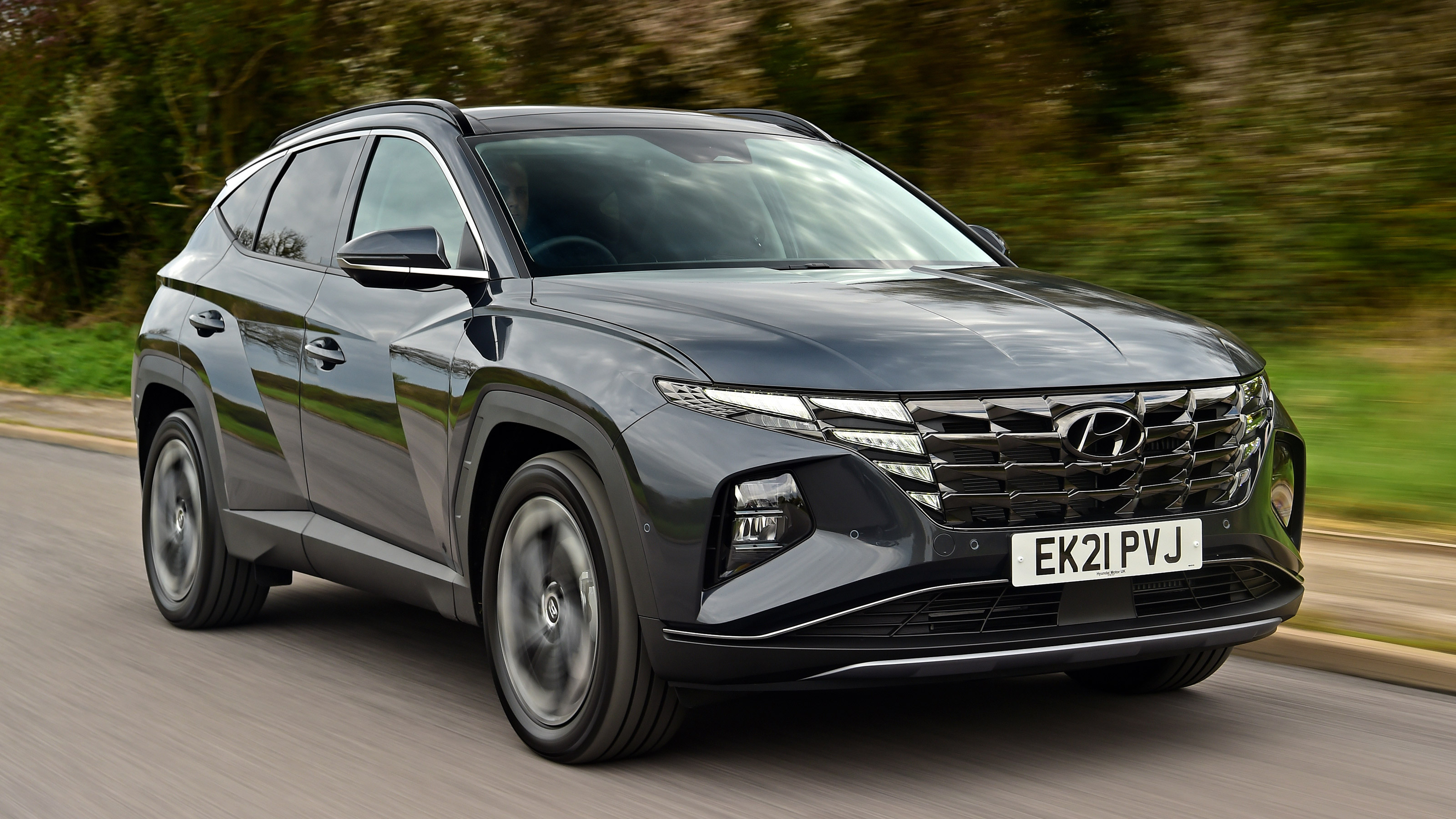 Top 10 best hybrid SUVs 2022
Exact pricing for the Lexus RX is yet to be announced, but order books are now open for customers wanting to get their hands on the very first examples when deliveries begin in early 2023. The luxury SUV segment is busier than perhaps it's ever been, with strong contenders such as the BMW X5 and Mercedes GLE.
2022 Lexus RX: design and exterior
Styling trends have seen car grilles grow disproportionately in the last few years, despite the waning need for them under the industry-wide shift towards EVs. Lexus has been one of the biggest design culprits in this case, with their signature 'spindle' grille taking up the majority of their cars' front ends. Surprisingly however, this latest generation of RX has seen the nose of the vehicle shrink, with the car's grille adopting a much more subtle design.
That doesn't stop the RX from following the crowd at the rear, though, as the new SUV adopts a full-width light bar, as seen in various other new models such as the recently-announced electric Lexus RZ. Other exterior changes can also be found in the form of slimmer, horizontal headlights and a more pronounced 'floating' roof effect. Wheel sizes of up-to 21 inches are available and buyers can opt for the 'F Sport' model for a slightly sportier bodykit.
Interior and technology
Lexus has long lagged behind the likes of BMW, Audi and Mercedes when it comes to interior technology. The new RX intends to change that, however, as it adopts the Japanese brand's new 'Tazuna' cockpit design. 
First making its debut on the compact Lexus NX SUV, this interior concept ditches the clunky touchpads seen in older models in favour of an expansive 14-inch centre touchscreen. This can be controlled via 'Hey Lexus' voice commands and is complemented by a set of digitised physical climate control dials and a small instrument cluster screen.
The RX benefits from a host of enhanced driver assistance and safety features. Buyers are able to specify a digital rear-view mirror that displays a live feed from a camera at the back. Speaking of the RX's camera system, buyers can also specify a 360-degree-view setup and the new Advanced Park park feature that debuted in the LS saloon. This utilises 12 sensors in order to autonomously park the car in up-to three recognised spaces.
There has been no size increase for the fifth generation of RX; however, the wheelbase (the distance between the front and rear wheels) has grown by 10mm. While this may seem relatively insignificant, Lexus claims that this, alongside some clever packaging, has made the new RX much more spacious in the rear than the outgoing car. Boot space has increased too, with a 50mm longer load depth and a 7mm lower load height. 
Engines and powertrains
Renowned for its part in the popularisation of hybrid engines, Lexus is only offering the new RX with self-charging and plug-in hybrid electric power. The new car shares its platform with the new NX; however, here the chassis has been modified to accommodate the RX's larger size. Buyers can choose from three distinct models: a self-charging hybrid, a plug-in hybrid and a range-topping high-performance hybrid.
Kicking off the range is the self-charging hybrid, dubbed the RX 350h. This uses a 2.5-litre six-cylinder petrol engine, paired with an electric motor to produce 242bhp. Lexus claims the 350h will do 0-62mph in eight seconds and can return an average of 42.2mpg.
The plug-in hybrid RX 450h+ is likely to be the top choice for company car drivers. This also uses a 2.5-litre six cylinder, but here it is connected to a 16.4kWh battery and a more powerful electric motor. This brings this Plug-in Electrical Vehicle (PHEV) up to 302bhp and 0-62mph is said to take seven seconds thanks to the extra grip from all-wheel-drive. The 450h+ targets an electric-only range of around 40 miles – which is considerably less than the 54 miles found in a BMW X5 xDrive45e – and can return up-to 235.4mpg, provided you keep the battery charged up.
Finally, the range-topping RX 500h uses a smaller 2.4-litre turbocharged hybrid engine that produces 366bhp. Lexus says this model will reach 62mph from a standstill in 5.9 seconds and will still be able to achieve up-to 34.5mpg. Like the plug-in hybrid model, the 500h gets all-wheel-drive; however, it also benefits from rear-wheel-steering, which should vastly reduce the RX's turning circle by positioning the rear wheels in an opposite direction to those at the front at low speeds.
What does this mean for car buyers?
The Lexus RX is another in a sea of luxury SUVs: something that seems almost nonsensical in these times of sky-high fuel prices. However, unlike rivals, the RX is available with a range of different hybrid powertrains that should make it relatively frugal to run. We expect the RX to be slightly more expensive than the outgoing model, with prices starting around £50,000. While this figure may seem high, Lexus has a good relationship with its customers, with the brand placing in the top 10 in our 2021 Driver Power customer satisfaction survey. Therefore, a high price may be somewhat justified with the RX's up-to-date tech and the brand's superb reliability record.
Want to skip hybrid and go fully electric? Check out our list of the top 10 best electric SUVs