Nissan GT-R coupe (2009-2022) - Interior & comfort
Stiff suspension means the GT-R can be uncomfortable
The interior of the latest Nissan GT-R has been greatly improved from when the car first appeared but it's still a far more functional environment than a Porsche, BMW or Ferrari offers. Although soft leather has been added to the dashboard and steering wheel, and a redesigned centre console incorporates a new infotainment system to reduce the number of buttons on show, a lack of design flair is still very noticeable and the interior still looks cluttered and soulless.
The inside of the GT-R is not the most tranquil of travelling environments, either. Improvements to the suspension in 2016 mean the softest setting is now much more supple and civilised, but in general the ride is firm, sending shockwaves through the seats from most potholes and drain covers you encounter. This is even more noticeable in the Track Edition and Nismo versions, and tyre roar is also louder.
Nissan GT-R dashboard
You sit behind a clear but densely packed instrument cluster. The rev counter is mounted in the centre, like on a Porsche 911, next to a very prominent gear indicator. This is a nod to the car feeling at home on a race track, where knowing what gear you're in and how fast the engine is spinning is paramount. It works very well as a driver-focused environment, but makes absolutely no effort to appear elegant, understated or luxurious. You could say, then, that it perfectly suits the rest of the car.
Equipment
Even in the Prestige trim level with its plush leather seats, the GT-R isn't the greatest of 'Grand Touring' cars. A Porsche 911 makes a more comfortable cruiser, although the Nissan is by no means worse than some exotic supercars we could mention. It's well equipped, too: current models all have cruise control, DAB digital radio and sat-nav – the latter is a feature that earlier GT-Rs did without.
More reviews
In-depth reviews
Road tests
The inside of the Nismo GT-R may not feel quite luxurious enough for a £180,000 car, but it does benefit from two very supportive carbon-fibre-backed Recaro bucket seats and plenty of Alcantara on the steering wheel and dashboard. The Nismo model also has 20-inch black lightweight alloy wheels.
The large eight-inch touchscreen display for the infotainment system also hosts a range of auxiliary displays so you can instantly check on the vehicle's condition. These include various temperature readouts, a stopwatch and race car telemetry, including g-force graphs that most drivers will have no use for but are fascinating to look at. Computer-game enthusiasts may be interested to know that these were actually designed by the same team that created Gran Turismo for the Sony PlayStation.
Options
The options list for the Nissan GT-R is nothing like as long as those of the Porsche 911 and Mercedes-AMG GT. Where other companies allow you to specify your car precisely with option packages, Nissan has four broad trim levels for the GT-R: Pure, Recaro (with body-hugging Recaro bucket seats), Prestige (with a choice of special leather interior finishes) and the Track Edition.
In essence, the latter is an option pack that includes the 20-inch six-spoke lightweight alloy wheels from the full Nismo model, as well as a carbon-fibre rear spoiler, boot lid and roof, along with special engineering and suspension upgrades from Nissan's motorsport division.
Partnership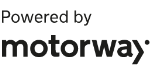 Need to sell your car?
Find your best offer from over 5,000+ dealers. It's that easy.
Beyond the Track Edition Engineered by Nismo comes the full Nismo edition, which includes a power upgrade to 592bhp, special telemetry upgrades to the car's computer system and an aero kit to increase the car's downforce. It's also fitted with Brembo carbon-ceramic brakes for eye-watering stopping power and reduced brake fade on track.
More commonly seen upgrades include special metallic paint finishes, anti-theft tracking systems and dealer-fit items like floor mats and paint protection finishes.