Used Renault Captur review: 2013 to 2019 (Mk1) - Reliability and common problems
The Renault Captur has plenty of tried-and-tested parts but there are some issues to be aware of
While the Captur had a fresh, innovative design at launch, the technology it was based on was tried and tested, because it's closely related to the Clio supermini. It's generally a reliable car, but there are some faults and issues that buyers will want to be aware of. Owners also gave mixed results over the years for the Mk1 Renault Captur, so reliability might not be one of the car's strong points. 
As with any used car, you should buy the best-kept model in your budget. For example, rather than stretching to get a top-spec car in poor condition, choose a mid-spec model that's low-mileage and has been serviced regularly.
How reliable is the Renault Captur?
From 2013 until 2015, the Captur was sold with a normal three-year or 60,000-mile warranty, but in 2015 Renault switched to a more generous four-year warranty with a limit of 100,000 miles. This shows that the brand was confident in its cars' reliability, and for used buyers, it means that some Mk1 Capturs are still in warranty (but not very many).
Every Captur has an 18,000-mile/12-month service interval. Every fourth service (or the last one before 48,000 miles has elapsed) is a major one, so will cost about twice as much as a normal service (around £150). Plus, the cambelt on all engines needs a replacement every six years or 90,000 miles, which is an expensive job.
Are there any common problems or things to look out for?
There's a stop-start system to increase efficiency, but it can occasionally work erratically or fail to operate at all. This may be due to a faulty sensor, or be a sign that the car's battery isn't holding sufficient charge.
More reviews
In-depth reviews
Used car reviews
A software glitch on some early cars has been reported, which leads to the trip computer constantly reading 29.9mpg. An update can be performed to fix this. Similarly, the DAB digital radio can sometimes appear to be switched on, but with no station indicated on the display or any noise from the speakers. This is an issue that needs resolution by your local Renault workshop.
On some cars, the wheelarch trims aren't quite fitted properly and stand slightly proud of the bodywork. Also, a sticking boot release can cause issues on cars with keyless entry and the boot won't open by remote control.
Don't be surprised by an occasional interior rattle, more often than not from the seat belts. This has led many owners to keep the seat belts engaged constantly.
What about recalls?
A recall in 2015 addressed the front wheelarch liners, which had been incorrectly positioned on some cars. This could lead to them rubbing on the brake hoses, causing a brake fluid leak. Make sure this fix has been carried out before you buy any Captur built before April 2015.
A second recall in 2018 sorted a problem with the headlights but it was only a problem for a small number of cars.
What do owners think?
In 2018, the Captur finished 70th overall out of 75 models in our Driver Power customer satisfaction survey. In that year, 22.8% of owners reported a problem with their cars at least once in the first 12 months of ownership, with gearbox issues causing the most trouble.
Partnership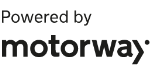 Need to sell your car?
Find your best offer from over 5,000+ dealers. It's that easy.
However, in 2016 owners ranked it 24th out of 150 cars for reliability, and it scored an impressive 18th-place overall finish. Its low running costs were universally praised by owners in this poll. Moving forward again, in 2021 the car came in 37th place, and owners praised it for reliability, running costs and comfort