Skoda Enyaq iV get faster 135kW charging for 2022
A new update for the electric Enyaq iV SUV includes enhanced charging and new driver assistance features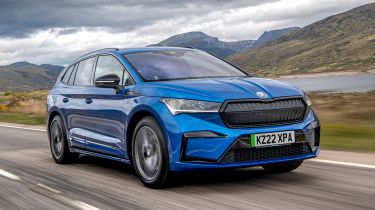 Enyaq iV can now charge at speeds of up to 135kW
Four-wheel-drive models get off-road driving mode
Available from factory on cars ordered after January 2022
Skoda has announced a minor update for the pure-electric Enyaq iV for 2022, including faster charging and a handful of driver assistance features. This refresh is set to bring the regular Enyaq in line with the improved capabilities of the recently announced Skoda Enyaq Coupe iV.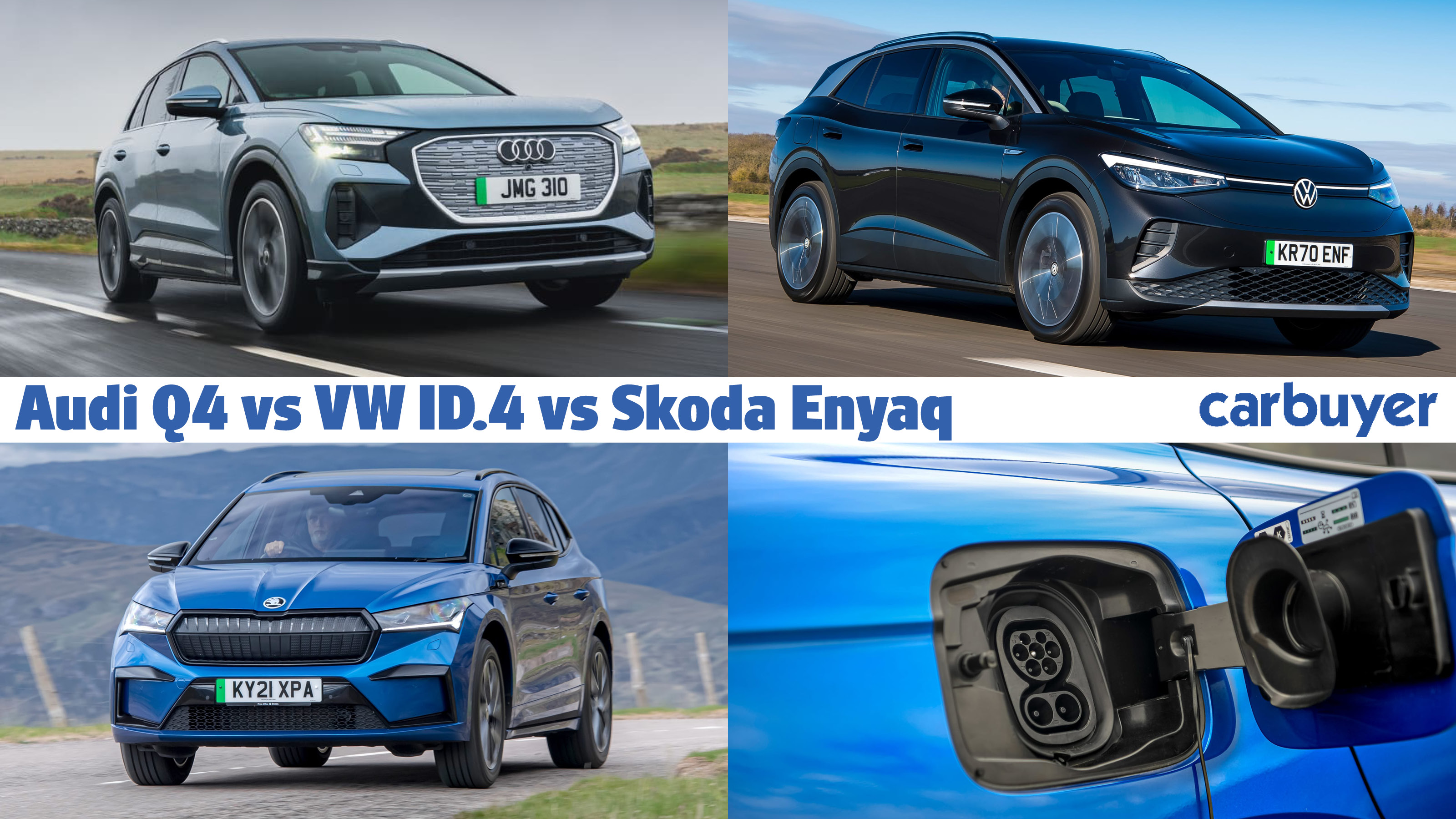 Audi Q4 e-tron vs VW ID.4 vs Skoda Enyaq: rivals comparison
Headlining the updates are the Enyaq's improved charging capabilities. Enyaq iV 80 and four-wheel drive iV 80x cars are now able to charge at speeds of up to 135kW (up from 125kW). This comes after Skoda announced in December 2021 that rapid charging would become available as standard, with entry-level Enyaq iV 60 models now able charge at speeds of up-to 120kW (up from 100kW).
These enhanced charging speeds are now backed up by new graphics on the infotainment screen. These displays can show the estimated remaining charge for when you reach your destination and will include more information while you charge up. Furthermore, drivers can access the new 'Battery Care Mode' from the infotainment system which will limit charging to 80% to preserve the longevity of the car's battery pack.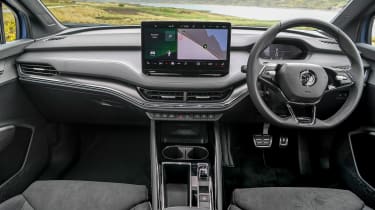 Owners looking to take their Enyaq off-road can now make use of the new 'Traction' driving mode. This feature is only available on four-wheel-drive Enyaq iV 80x models and can be selected through the driving mode screen on the infotainment display. This new mode increases the Enyaq's Anti-Slip regulation (ASR) setup in order to provide maximum grip on uneven surfaces.
Finally, buyers that specify the 'Assisted Drive Package Plus with Travel Assist' will now benefit from a greater breadth of capability. The new 'Narrow Lane Assist' feature allows the Enyaq to continue to drive semi-autonomously through tight spaces including between bollards and temporary yellow lines. All of the driver assistance features can now be accessed via a button on the steering wheel, limiting the time drivers spend with their eyes off the road.
These changes will be applicable to all models ordered from January 2022 and will incur a slight price increase over the old car. However, existing Enyaq owners can expect these benefits to come in an over-the-air update later on in the year.
Looking to make that switch to electric? Check out our list of the top 10 best electric SUVs