When's the best time to buy a new car?
Timing can be important when buying a new car – find out the seasonal factors that can influence how much you'll need to spend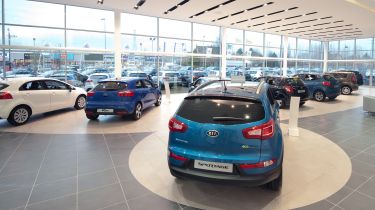 Whether we like it or not, supply and demand dictates the price of most things in life. The price of an item will always remain steady when there's a demand for it and when that demand wanes, the price will fall until demand increases again.
Every manufacturer set the prices of their cars but dealers don't always stick closely to them. New models that are in high demand aren't usually discounted but dealers can be more generous with the prices of others in order to sell less popular models. Read on for hints on how to 'beat the system' by choosing the right time to buy.
If you're thinking of buying a brand new example of a car that's just been launched, it's easy to forget that there are very probably examples of the old model still in stock at dealers. With attention turning to the latest model, dealers will be keen to move their old stock on, cutting prices in order to attract customers.
Of course, picking the right time to buy can certainly help shave money off your next car's price, but it's always worth some good old-fashioned haggling, too. This won't come naturally to everybody, but we can help with a a few hints and tips on negotiating a price, for a little extra confidence in the showroom.
Is it worth waiting for a new registration plate to be released?
It was once the case that the sheer prestige of owning a car with the latest registration number would see sales increase dramatically around the time of the annual 'plate change'. This all changed, though, with the introduction of the present registration system, which introduces a new plate in March and September each year.
This system was introduced to spread car sales figures more evenly throughout the year and it has been partially successful. However, the showrooms are still at their busiest on the cusp of a plate change – new-car sales figures still peak in March and September.
Carbuyer's guide to taking a test drive
This plays right into your hands if you're not too bothered about having the very latest registration number, with many dealer networks 'pre-registering' cars in order to meet their sales targets. When March or September comes and these cars no longer wear the latest registration number, their prices can be reduced in order to keep buyers interested.
Be careful, though – while you might save some money at the time of buying, you could lose it when it comes to time to sell: An early 2017 car wearing a '66' plate (which debuted in late 2016) may be worth a little less secondhand than a '17' plate example registered just a week later.
Find out when a car is due for an update or replacement
If you're already looking at a shortlist of a few different models, do some digging to find out when the current generation of each one was introduced, or if a new version or significant update is just around the corner. Manufacturers usually entirely replace a model roughly every seven years – as well as introducing a 'facelift' approximately half-way through its time on sale.
Some facelifts are more extensive than others and some are concerned more with visual changes than updating much under the metal. The possible savings are greater if a full replacement rather than just a facelift is imminent, but you should also be able to secure a discount on 'pre-facelift' version without much difficulty.
Look out, too, for 'run-out' specials – new trim levels introduced towards the end of the car's time on sale to help boost sales as production comes to a close. They tend to come packed with standard kit, or have lots of features usually offered as optional extras thrown in for free.
The best months to buy a new car
In common with other firms selling high-value products, car dealers (and their individual employees) work to sales targets. They usually run on a monthly or quarterly basis, so shopping towards the end of the month – and especially towards the end of March, June, September and December – can see salespeople or managers being a bit more flexible and willing to offer discounts to get a sale across the line. Between October and December can be particularly good, as many dealers experience a slump in trade in these months when people focus on Christmas spending.
Black Friday and bank holiday sales
Like any retail business, car dealers have sales from time to time. Bank holiday weekends are a traditional favoured time for 'sales events', as is Boxing Day on 26 December. Also, the 'Black Friday' phenomenon that originated in the US but is being increasingly embraced by UK retailers has found its way into the motor trade. This is the day after Thanksgiving, the fourth Thursday in November.
Bide your time
Buying the latest new model as soon as it's announced seems tempting, but there are reasons to be patient. Despite manufacturers' best preparations, it's not unheard of for the first few cars to come off a new production line to suffer from teething problems, which are then resolved after a few months. That said, it's a good idea not to wait too long – buy a car within its first year on sale and you can be sure of getting the latest in-car entertainment and connectivity technology, as well as the most fuel-efficient engines available.
Read our in-depth guide for the best new cars to buy now. 
Electric Citroen Ami to launch in the UK next year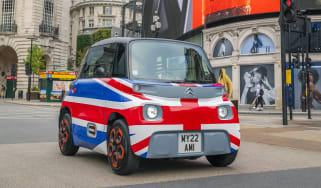 Electric Citroen Ami to launch in the UK next year
Top 10 best small estates 2021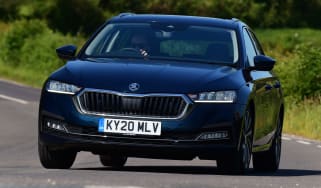 Top 10 best small estates 2021
Genesis G70 saloon review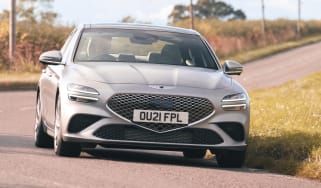 Genesis G70 saloon review