Car auctions: how to bid and buy
Our guide explains how buying from an auction can save you money when buying a used car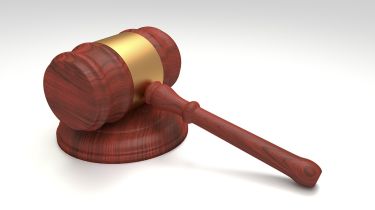 If you do a bit of homework first, car auctions can be a really excellent way to buy a used car at a low price. If you go in with your wits about you, know exactly what car you're after and take the precaution of performing a HPI check on any car you have your eye on, there are some bargains to be had.
If you're buying a cheap car online, It's worth remembering that lots of used car dealers get their stock from car auctions, as do many independent traders. Buying the car directly from the auction effectively cuts out the middle man, but it certainly pays to know what to look for when buying any used car. If you'd like to give the auction a try, we suggest you visit a few times with no intention of buying a car, just to get used to how everything works and the speed involved in the bidding process.
What kind of cars sell at auction?
You might have seen famous auctions for rare or vintage cars, but the majority of auction houses sell cars that motorists are likely to drive every day. Importantly, though, while a vintage car is likely to be put to auction on behalf of a private seller, most auction vehicles will have come from large national chains. Some might be from a firm's company-car fleet, or be ex-rental cars; many will be part-exhange cars whose age, mileage or condition mean a main dealer won't resell them under their approved used programme.
Auctions are also used to dispose of reposessed vehicles, and it pays to be very careful when checking their history and condition. The same is even more true of Category D insurance write-offs. These may have visible or mechanical damage, or might have already been repaired. Selling these cars is entirely legal, but it's essential that you know the exact reason for the write-off, and disclose it in full to any future owner of the car.
To appeal to certain buyers, some busy auction houses sell certain types or makes of vehicle on a certain day. For example, SUVs and luxury cars could be auctioned on a Thursday, while family hatchbacks are sold on other days. You're likely to find hybrid cars mixed in with petrol and diesel models, and should always take extra care when buying these, as outlined in our guide to buying a second-hand hybrid
Because auctions have become so popular, some establishments hold trade-only events, which require attendees to be VAT-registered. These are designed to ensure that used-car garages have access to a consistent flow of the cheap stock their business relies on. Traders and auctioneers are understandably careful to ensure this arrangement continues, as too many private buyers at auctions could push up prices and make the model untenable.
Why do people buy cars at auction?
The simplest reason is because they're cheap, but it can also be for the variety of cars on offer and the speed of the process. If an auction is fairly quiet, with few bidders, you could drive away with a car and save money compared to buying from a dealer or private seller. For this reason, most used-car garages buy their stock at auction to tidy up and sell on their forecourts.
Partnership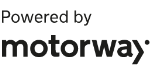 Need to sell your car?
Find your best offer from over 5,000+ dealers. It's that easy.
Before heading to the auction house, get hold of the catalogue (also called an auction list) for the day you want to attend. Usually, these are available on the auction company's website and it's vital to check if there are one or more examples of the car you want before making the trip.
Where are car auctions held?
Car auctions take place all over the country and it's also possible to bid online in real-time, in addition to buying cars from online auction sites like eBay. A quick online search will reveal the nearest auction house to you, but you may need to travel if you're after a specific type of vehicle or a rare car.
Bear in mind that while bidding online can be an easy way of buying at auction, you may need to travel a fair distance to pick up your car. Some of the bigger auction houses offer a delivery service, although this can be relatively expensive.
Can I just turn up and start bidding?
Unless the auction is trade-only, it is possible to turn up at an auction, register on the spot and start bidding immediately. We strongly recommend you don't do this, though. Leave your wallet at home to avoid temptation and go to several local auctions to see how they work and how other buyers behave. Do this a few times before you go with a view to buying a car.
If you're entirely comfortable about the prospect of bidding at auction, set yourself a budget and stick to it – it's all too easy to get sucked into bidding that rises by only £50 or so, but this can quickly become expensive.
Don't be afraid to ask the auction-house staff questions so you understand the process, but make sure you do this before the sale starts. Keep a level head, stick to your budget and never bid on impulse.
How to buy a car at auction – before the sale
On the day of the auction, get there early – this will give you plenty of time to inspect the car or cars you're planning to bid on. As at any auction, the cars being sold are referred to as 'lots'. You won't get a chance to test-drive any cars sold at auction – a pre-sale inspection is your only opportunity to check out the lots. You should be able to have a root around inside the cars, though, and auction staff should be able to confirm that a car has a full set of keys (if there's only one key, it might not be worth as much).
It's possible the auction house will start the car for you, while some allow you to start it yourself. Listen out for any odd noises and try to watch the exhaust when it's started – this is often when untoward blue or white smoke will present itself.
Make sure you have a close look at the car's bodywork from every angle, including looking down the side to see that it's straight. Take a close look at the sills (the bodywork below the doors): they should be free from bends or dents, which usually indicate structural damage.
You should always carry out a vehicle history check when you buy a used car and this remains true at auction. Companies like HPI charge around £20 to check a car's history (with discounts for multiple checks) and this should ensure you avoid a car that's been in a serious crash or still has outstanding finance. A vehicle check should also give you an idea of how much a car is worth. It can be frustrating if you've paid for a vehicle check and it looks like you're not going to make the winning bid, but don't let this push you over your budget.
Every car that comes to auction will have a description written by the auction house. Read this carefully, as auction descriptions hold crucial information, including disclaimers or additional terms and conditions. Miss these and you could limit your chances of recourse if you buy a car with caveats, such as a vehicle classed as a Category D write-off. The car's reserve price should be listed as well. This is the minimum amount the seller is willing to let their car go for and it'll be withdrawn from sale if it fails to reach this price.
How to buy a car at auction – the sale
Each lot is driven into the auction room in turn, according to the order it appears in the catalogue. If you haven't heard the car's engine running before the sale, listen as it drives into the hall – although you'll need to head back inside quickly if you want to bid.
The auctioneer is there to sell cars for as high a price as possible – the auction house earns a percentage commission on each car sold. They'll invite bids on individual cars from the audience and while bids tend to start low, they can be placed and increase at staggering speed. You'll need sharp ears and a quick hand if you want to keep up.
If you're confident you want to bid, swiftly, clearly and decisively raise your hand, the auction catalogue or any numbered paddle you may have been given by the auction house. Try to catch the auctioneer's eye as you do this.
As long as the car has reached its reserve price, it'll be sold to the highest bidder once everyone else has finished bidding. In keeping with tradition, the auctioneer will bang a gavel when a lot is sold – although like everything else associated with car auctions, this is likely to be swift, so you may need to listen out for it.
Cars sold at auction can offer good value, but it's rare that these savings are truly exceptional – most dealers who buy auctioned cars make money on the volume of their sales, rather than on individual cars. Don't expect to bag a Rolls-Royce Phantom for Renault Clio money.
How can I avoid making an expensive mistake?
If you don't know a great deal about cars, bring someone with you who does. You'll want an experienced pair of eyes to look over the lots, even if this is just a quick inspection. Don't go over your budget and don't forget to take into account the auction house's fees and other costs. None of these should be hugely expensive, but they can quickly add up.
What about online auction sites like eBay?
eBay offers you a good deal of protection against fraud and misrepresentation – particularly if you use an escrow service like PayPal to pay. If you buy a car from a trader on eBay, you have the same rights as you would buying from a high-street dealer. The car should be as described and roadworthy – unless it's explicitly described differently in the advert.
How do I pay for a car I've bought auction?
If you're the successful bidder on a car at auction, head to the cashier's office, as you'll have to pay an immediate deposit of 20% of the sale price or £500 – whichever is more. This can be paid in cash or by debit card – but check your card is accepted before you make a bid, as there can be restrictions.
The balance owed on the car can be paid by a variety of ways, some better value than others. The most common methods are debit cards and 'telegraphic transfers' – a banker's draft backed up by two forms of ID.
British Car Auctions (BCA), one of the country's largest auction houses, charges a 2.5% handling fee for credit-card payments, with a £50,000 limit. Note that cash payments usually incur a handling fee of around 1.25% and are often limited to around £9,000 – neither of these payment methods is advised, for obvious reasons.
All payments must clear into the auction house's account before you can take the car away. Make sure you have everything in place to do this quickly, as you're likely to incur a storage fee for each day the car remains on the site.
I just bought a car! What now?
If the car you bought has a valid MoT and you're insured, you can legally drive it on the road. We strongly recommend taking it for a drive around the auction house's car-park first, though – you may be able to pick up on any driving characteristics that need attention prior to a long journey and it's a good idea to get a feel for the car's controls as well. Take this opportunity to give the car a mini test-drive, checking that things like the brakes, steering and gearbox work as they should.
If the car you've bought has no MoT or your insurance won't cover you, look into getting it delivered. Most of the big auction houses offer delivery and there are many independent car transport companies that offer this service. If you think you're likely to need a car you've bought delivered, it's best to provisionally organise this before buying.
I bought a real lemon – what can I do?
Unless you're particularly handy with a spanner it's probably best to resell a car that has significant faults at auction. Unlike traditional dealers, auction houses are not covered by significant portions of the Sale of Goods Act. The Act makes provision for goods being of 'satisfactory quality' and says they must 'match any description given'. Due to the limited amount of information available on cars sold at auction, you're unlikely to get a refund or be entitled to repairs if a car has problems. Check the auction house's terms and conditions if you're at all unsure.
So should I buy a car at auction?
Car buyers are generally well covered when it comes to cars bought from dealers and even from private sellers. With auctions, though, the old adage of caveat emptor – or 'buyer beware' – truly applies.
Auctions can give you the chance to pick up a bargain, but there may well also be vehicles on offer that dealers will be happy to see the back of. Your attitude to risk, and how much you can afford to lose, should determine whether auctions are somewhere you'll want to buy a car. If it all goes wrong, you may lose a significant amount of money if you have to resell the car or make good any defects.
Professional dealers typically buy cars at auction in large numbers and are able to take advantage of auction houses' discounts as well. These factors mean they can afford to absorb losses arising from the occasional bad car. If you're buying a car for yourself, any potential losses will hit you much harder than they would a dealer. You can't benefit from all the discounts the dealers get, either: auction-house fees can put a dent in any potential savings you might make compared to traditional buying routes.
If you really know your stuff and are happy with the risks, or if you've spotted a rare car at auction that you don't think you can get anywhere else, it may be worth considering. In all other circumstances, we recommend used car buyers stick to dealers, reputable online sellers or private sellers.
Engine management light: top 5 causes of amber engine warning light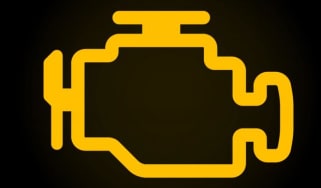 Engine management light: top 5 causes of amber engine warning light
Best new car deals 2023: this week's top car offers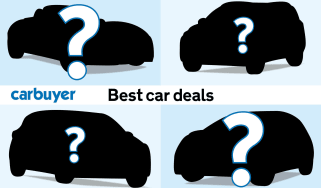 Best new car deals 2023: this week's top car offers
Top 10 best cars under £200 per month 2023/2024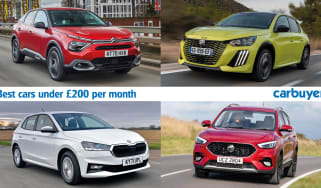 Top 10 best cars under £200 per month 2023/2024