How to buy a secondhand hybrid
Our comprehensive guide on what to look out for when buying a used hybrid car
As hybrid cars have become increasingly commonplace over the past decade, there are now plenty of used examples to be found on the market. And with stricter environmental policies coming into place in cities, and fuel costs creeping upwards, they are definitely worth considering.
If you don't want to make the full switch to an electric car, a hybrid can act as a great combination of the best of both worlds. The best news when buying a used hybrid is that the process is no more difficult than when buying a traditional petrol or diesel car. In most cases, dealers stock many more hybrids than they used to, and even independent garages are more used to working on them, so the buying experience should be pretty familiar.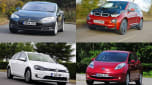 How to buy a used electric car
There are some extra decisions to make, of course. There are several types of hybrid, which we'll look at in detail below, so the basic decision will be whether you want a hybrid that you only have to put fuel in, or one where you have the option of charging up via a plug, and using the car's all-electric range to make extra fuel savings.
Read on to find out all about used hybrid cars, what to look for and how to buy a good one.
Should I buy a used hybrid car?
Before you head to a showroom, it's worth giving a fair bit of thought to the question of whether a hybrid will genuinely provide you with a worthwhile benefit over a normal petrol or diesel car. While a hybrid may claim excellent fuel economy and low emissions, not everybody will see these benefits to the same extent.
If your daily motoring routine consists mainly of a high-speed, long-distance commute and very little low-speed or urban driving, you're likely to find that a hybrid car uses no less fuel than a modern diesel. Similarly, if you live in a rural area or any location where you're likely to use the car only for short local journeys in light or no traffic, a hybrid is equally unlikely to offer a significant saving in running costs. This is because only a fraction of each journey you make will be performed at the low speeds at which hybrids switch to their all-electric mode.
However, if you live or work in a built-up area, and your daily car journey involves frequently sitting in stop-start traffic, a hybrid can be a very sensible choice, because you'll spend more time travelling at the kind of speeds where the electric motor does all the work.
Bear in mind, however, that many conventionally fuelled cars are now fitted with engine stop-start technology, which automatically cuts the engine when the vehicle is in neutral to avoid fuel being used when the car isn't moving. This means these models, as well as being as silent at a standstill as a hybrid, can sometimes reach economy levels that aren't far short of what a hybrid can achieve.
There are some features that all drivers will celebrate, however. Hybrid cars emitting less than 100g/km of CO2 and first registered before 1 April 2017 are entirely exempt from road tax. Be careful, though – those registered on or after that date face up to a £130 yearly charge (unless they cost over £40,000 when new, in which case that figure increases by £335 a year until the car reaches its sixth birthday).
How much do used hybrid cars cost?
In the early days of hybrid technology, the tech itself was cutting edge and expensive to produce, and the cars were priced accordingly. Since then, the rapid increase in the popularity of hybrids has helped bring down the cost of the technology, although a hybrid model still usually costs more to buy new than its pure diesel or petrol equivalent.
Partnership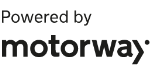 Need to sell your car?
Find your best offer from over 5,000+ dealers. It's that easy.
The used car industry was initially a little suspicious of hybrids, with many dealers giving them a wide berth in favour of petrol and diesel models. This lack of confidence largely stemmed from a fear of the added complexity; salespeople weren't comfortable making the case for hybrids to customers who were perfectly happy with petrol or diesel, and some garages assumed such vehicles would prove unreliable.
Used car forecourts now welcome hybrid cars, which is a sign that the technology is here to stay. Don't expect this to be reflected by low asking prices on the forecourts, however. Instead, many used hybrids are priced to reflect their extra cost when new.
Used-car websites can be useful for getting a feel for the values of used hybrids. Some sites are usually associated with private sellers, but franchised dealers also use them to draw extra attention to particular cars in their stock. By looking at these websites, as well as car makers' own used-car sites, you'll get a firm idea of how much you should expect to pay for your preferred hybrid.
When comparing prices, always be wary if a car is listed at a considerably lower price than similar examples. An unusually low price is almost always for a reason – perhaps the car has a particularly high mileage or an unusually low specification. Dealers sometimes price a model low if it has been in stock for too long, although rarely will they sell it at a loss.
Common reasons for an abnormally low-priced car in a private sale are significant cosmetic defects or other damage. Also, the seller might know of a fault within the hybrid system. As long as this fault has been described and it doesn't render the vehicle unroadworthy, it's perfectly legal to sell a car in this condition, although the seller could be liable if a known fault is not highlighted at the time of sale.
Even if the hybrid system doesn't work at all, it doesn't necessarily mean the vehicle isn't worth buying, because the problem may be easily fixed. However, it's always best to have such issues inspected by a competent and qualified technician, in order to ensure the failure of a particular system won't have a bearing on other parts of the car or end up costing more than the vehicle is worth to repair.
Watch out for cars that have been listed as a category C or D write-off by an insurance company. While a rebuilt write-off can be perfectly safe if repaired correctly, its value will always be considerably lower and it may be difficult to sell on. For a small fee, an online car history-checking service such as HPI will check whether a car is a write-off.
What should I watch out for when buying a used hybrid car?
The low running costs and Congestion Charge exemption of hybrid and plug-in hybrid cars make them a popular choice among taxi drivers. In many ways, this is great news and testament to the high mileages that such cars can achieve while remaining reliable.
However, not every vendor is scrupulous, and it's possible that a hybrid that has seen service as a taxi might not have that fact pointed out. These days it's increasingly difficult to alter mileages, and a big number on the odometer can be a giveaway that the car has been used to earn revenue. If you're suspicious that a vehicle might have been used as a taxi, check for the tell-tale scratches of magnetic door and roof signs, and for evidence such as holes, glue residue or scuffs on the dashboard that could hint that a taxi meter has been fitted and removed.
If honestly described, though, and presented in a condition that doesn't betray a life of cigarette burns, spilt drinks and Saturday-night excess, an ex-taxi isn't necessarily bad news. The most important thing is that its service history has been followed – including any specific maintenance to the hybrid system. If there's no evidence of a service history, we advise you to walk away, although it can often be traced if the garage alleged to have performed the work can be identified. Even if a small fee is charged, it can be worth enquiring as to the existence of main-agent history – its presence is a good sign that the owner hasn't cut corners.
With any hybrid car, it's vital to know that the hybrid systems are working properly. Some cars make this easy to check, some less so. Hybrids often have a visual display to show how their engine, battery and electric motor are being used. The Toyota Prius, for example, has a display screen in the centre of the dashboard that clearly shows whether the car is moving using battery alone, battery with petrol engine or engine only. There should be a nifty animation that shows the flow of electricity from the battery to the electric motors. It'll also show when electricity is flowing back to the battery from the wheels; this confirms that the battery is being topped up by the engine, as well as using energy created during braking with a clever technology called regenerative braking.
If a hybrid car has been static for several days, it's not unusual for the battery to be low on power. This should make the petrol or diesel engine start up as soon as you press the accelerator. As you drive on the conventional engine, the dashboard display should show an increase in the battery's electric range or battery level.
If there's a major fault with the hybrid system, it'll usually be accompanied by a warning light or message on the dashboard, and possibly an instruction to visit the workshop. Hybrid cars' electrical systems can involve some extremely high voltages, so they should be worked on only by qualified service technicians.
If a car you're interested in displays a warning light or message, insist that the fault is put right before you make a final purchase decision. Once the fault has been repaired, take the car on a test drive to satisfy yourself that a repair has been completed and that the car is performing as you would expect.
Finally, it may sound ridiculous, but you should make sure that a car that's been advertised as a hybrid is definitely a hybrid. Models such as the Lexus RX SUV look almost identical on the outside, whether it's the petrol-powered 350 and or the hybrid 400h, with the only obvious difference being the badging. If in doubt whether a car is a hybrid model, ask to see the V5C registration document, which will confirm what it is.
The word 'hybrid' can be a little misleading, too. The Smart ForTwo city car, which was produced from 2007 until 2015, was sold in a Micro Hybrid Drive (MHD) version. This car isn't actually a hybrid in the usual sense; it merely uses a single generator unit in place of its starter motor and alternator to start the car and then provide power to keep the engine running. To date Smart hasn't released a true hybrid, but it has switched its entire line-up to fully electric power instead.
Other than the systems specific to a hybrid car, buying used is just the same as buying any other second-hand car. We've compiled a checklist that you can follow to take some of the uncertainty away from the used-car buying process.
Where should I buy a used hybrid car from?
Main dealer franchises are most likely to stock nearly new, ex-demonstrator and other good-quality used cars, usually marketed under an 'approved used' car scheme. This means the car should have been thoroughly inspected and prepared by manufacturer-specialised technicians before going on sale, and should include a warranty in some form. Buying from a franchised dealer is likely to provide the greatest peace of mind, but it may be more expensive than buying from an independent dealership.
Independent or non-franchised dealerships vary in size and, it has to be said, quality. There are nationwide independent used-car networks, but there are also small back-street dealers. Only you can decide where you're happy to buy from, and dealers can vary enormously when it comes to the standard of any warranty they provide; smaller independent dealerships often only offer a warranty provided by a third-party company, so it is crucial to thoroughly check what is actually covered. Given the amount of technology in a hybrid car, it's vital that you gauge the level of support the dealer will provide in the event of things going wrong. If you're unhappy with the package provided, either shop elsewhere or – if the car is priced attractively enough – consider purchasing an aftermarket warranty online that specifically accommodates hybrid cars.
Used-car auctions are not for the faint hearted, but a good number of hybrid cars pass through their hands every day. Many will be from corporate fleets and hire-car pools, while some will be vehicles that have been returned at the end of finance agreements. Although many of these cars will be new enough to still be covered by their original manufacturer warranty, it's always advisable to carry out research into the cover offered by the maker before you start bidding.
The key thing to remember when buying at auction is that you won't be able to test drive the car, and there's often absolutely no comeback if it's found to have a fault that isn't covered by the manufacturer's warranty – if it even has one. It is also often difficult to determine how well an auction car has been maintained, because there won't be anyone to ask.
A very popular choice for buying older used hybrids is through a private sale. This should give you plenty of time to inspect and test drive the car, and to check all relevant paperwork. In a private sale it's particularly important to make sure you're satisfied with the vehicle and the sale arrangements, as you'll have very few consumer rights. As long as the seller hasn't misrepresented the car and can verify their right to sell it, the only other stipulation is that the vehicle should be roadworthy. Remember, a valid MoT certificate from a few months ago is not a guarantee of roadworthiness when you buy.
What if my used hybrid car goes wrong?
A hybrid car is usually covered by the same warranty offered on all the brand's conventional petrol and diesel cars. For example, a Kia Stonic PHEV will be covered from new under the same seven-year/100,000-mile warranty as all other models in the Kia range. As hybrid technology has been a recent addition to many manufacturers' line-ups, many used examples will not have yet exceeded either the time or mileage limits of their manufacturer warranties.
Makers will sometimes make extra allowances in a hybrid car's warranty to accommodate parts that aren't relevant to normal cars. Kia, for example, includes the battery pack, starter, generator and control unit for the hybrid engine.
If the new-car warranty on the model you are looking at has expired, an official franchise dealership will usually provide a specific used-car warranty. This sometimes comes straight from the manufacturer, but in either case it's vital that you check exactly what's covered and make sure you're comfortable with this.
If you're buying a car that is no longer covered by its new-car warranty, or is from outside the official dealer network for your model's brand, be very careful to establish precisely what cover, if any, you're being supplied with. Many dealers source their warranty packages from aftermarket suppliers and, as we said, not all of these allow for the added complexity of hybrids. If you're promised a warranty for a model you're looking at, ask to see proof that this specifically includes the car's hybrid system and battery.
In fact, a dealer has no obligation to supply a warranty, although refusal to offer one doesn't do much for buyer confidence. If no warranty is offered, you'll still have a little protection under the UK Consumer Rights Act 2015, under which goods are required to be as described, of satisfactory quality and fit for purpose.
Should I be worried about battery life?
As with all consumer goods, it is natural for batteries to lose performance over time. The older a hybrid car is, the greater the likelihood its battery has deteriorated to some extent.
The good news is that the batteries in hybrids have been designed to last as long as possible, given all the conditions and driving styles that a car is likely to be exposed to. Manufacturers' separate battery warranties for hybrids give a good indication of each one's life expectancy.
However, no manufacturer will claim that the batteries in its hybrid cars will retain their full performance forever. Kia is specific about this, stating that its battery warranty covers repairs needed to keep the battery to at least 70 per cent of its capacity, but doesn't promise more.
Getting the best deal on a used hybrid car
As with any type of car, the best approach when you visit a dealer is to take your time and not to rush. This will help you to stay in control and, if you choose to go ahead with a purchase, leave safe in the knowledge that you've made the right deal.
Although hybrids are technologically different from their conventional counterparts, buying one involves the same process as any other used-car purchase. We've created a guide to help you get the best possible outcome when agreeing to a deal on any used car.
Get the latest electric and hybrid car news, reviews and analysis on DrivingElectric.com