How to buy a used electric car
Depreciation can potentially make a used electric car a real bargain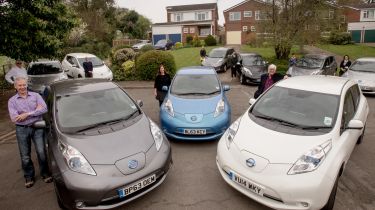 An increasing number of car buyers are going electric, thanks to a growing network of chargers and ever-greater choice. That also means there's never been a better time to buy a used electric car.
Secondhand electric cars can make tremendous financial sense: you'll enjoy the same low running costs as if you bought a new electric car, but it'll be far cheaper to buy.
That's because electric cars tend to lose more of their value in the first few years than conventionally powered models. And despite the government's plug-in car grant not being available to used electric-car buyers, there are some real bargain used electric cars to be had.
Because there are fewer moving parts in an electric car, it could be argued there's less to go wrong. That doesn't mean you shouldn't take a test drive, checking the car starts, turns and stops as it should. Untoward noises could be easier to spot thanks to the quiet nature of an electric car, too.
Check all the equipment works as it should, particularly the car's screens – which are vital to monitor the car's charging status, – and that the charging cable is in good condition. If you're unsure, you could seek the advice of an electric-car specialist to check for any potential mechanical problems.
The most important check you can make, whether you're buying a used electric car, or any other kind of used car, is a vehicle history check. You can do this online for a few pounds, and it'll reveal if the car has been recorded as a write-off, stolen or subject to outstanding finance.
You should also ensure the seller has all the relevant documents. Service history is important, preferably from a main dealer or specialist, but the V5C (logbook) is essential. You can conduct MOT history checks online at check-mot.service.gov.uk and make sure you get a receipt from the seller if you decide to buy.
For our full guide to the questions you should ask when buying any used car, click here.
Used electric car batteries
The biggest worry for the majority of people looking at a secondhand electric car is likely to be the condition of the batteries. Car manufacturers tend to offer five to eight-year warranties on the batteries in their electric cars, so it's worth checking the details of the particular car you're looking at to find out how much of its battery warranty is left.
The latest crop of electric cars haven't been on sale for long enough to warrant complete battery replacement, however the cost of eventual replacement could run into several thousand pounds.
In order to combat this, many makers of electric cars offer battery leasing schemes. Depending on how long the lease runs for, and how many miles you cover annually, the cost will vary. But because the way the market is set up, if you buy a Renault Zoe, for example, you'll need to continue leasing the battery from Renault for as long as you own the car.
There are advantages to paying for the batteries as part of the car or leasing them separately. If you buy them outright, all the costs are up front and you avoid paying £50-100 per month in fees and adhering to a mileage limit. But leasing the batteries means you won't have the worry or expense of maintaining or replacing the batteries when they reach the end of their useful life, or if they develop a fault out of warranty.
Whichever you decide is best for your circumstances, just make sure you're aware of any leasing agreement that may be in place when you buy the car.
Engine management light: top 5 causes of amber engine warning light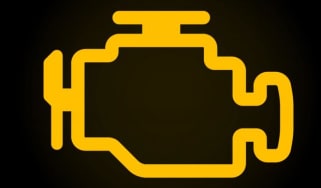 Engine management light: top 5 causes of amber engine warning light
Best new car deals 2022: this week's top car offers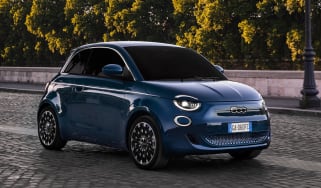 Best new car deals 2022: this week's top car offers
Top 10 cheapest electric cars 2022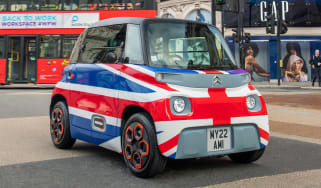 Top 10 cheapest electric cars 2022