Repossessed cars: what are repo cars?
When it comes to finance, repossession is a fact of life when things go wrong. Our guide explains how it can affect a used car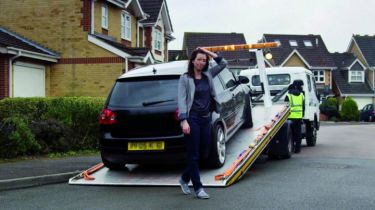 It's all very well to borrow money to buy a car, but sooner or later you're going to have to pay it back.
In the case of a so-called unsecured loan, such as a building society cash loan, if you fail to make the repayments, the company that lent you the money may be able to seize goods that you own to the same value as the car.
If you bought the car on finance, such as hire purchase (HP) or personal contract purchase (PCP), the loan will be secured on the car, so they'll take that instead. This is called repossession and it's not a pleasant situation to find yourself in. It's made worse by the fact that repossession is quite a grey area.
We cover car finance in some detail here. Meanwhile, below we cut through the myths to bring you the facts about vehicle repossession, so you know exactly what it's involved and where you stand.
Why might a car get repossessed?
Regardless of its age or mileage, a car has a value. Obviously, the newer it is, the more it's worth.
A car bought using cash from a bank or building society loan is yours from the start. The money is not secured on the car. It's different story for cars that are hired or leased. Such cars remain the property of the lender until the loan is paid off or the contract successfully concluded. Things are more complicated for a car bought on finance.
How to avoid depreciation: Carbuyer's top tips
If you borrow money from the bank to buy a car, that bank will want you to eventually pay it back, with the addition of whatever interest it has imposed. If you fail to pay that money back, the bank may enter into legal proceedings to reclaim its money via whatever means necessary. This can mean bailiffs arriving and and removing property of equivalent value, including the car and other items that, when combined, will match the amount owed.
The same basic concept applies equally if you're borrowing money from a car dealer. A finance deal on a car is usually underwritten by a bank or finance company of some sort – it rarely involves the dealership's money. If you fail to keep up payments, the finance company will take possession of the car first, before taking steps to recover further money owed.
It's worth noting that lenders can place markers on a car's records to warn that there are payment or ownership discrepancies linked to it. This information can be accessed by anyone and is something that you should always check for before buying a new car – especially in a private sale. Our guide explains how to access this information by performing a HPI check.
Why would I want to buy a repossessed car?
The first thing to be clear on is that you really don't want to buy a car that still has finance outstanding on it in the name of a previous keeper. A HPI check will confirm whether this is the case – or at the very least provide contact details so you can check with the finance company. There have been cases where a glitch in the system indicates a car with a clean record still has outstanding finance recorded against it.
Partnership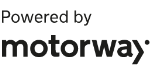 Need to sell your car?
Find your best offer from over 5,000+ dealers. It's that easy.
A repossessed car will usually end up going to auction, but won't be released for sale until the finance company has no financial interest in it other than recouping the car's value as an asset. It will have assigned a value to the car and this will be set as the car's reserve price. If the car fails to reach this reserve at auction, it may not sell the first time around.
However, it's sometimes in the finance company's interest to get rid of a car even below its reserve value. It can sometimes make sense to sell it at a slight loss, then at least everything is over and done with and the company no longer has to worry about the car not selling and losing further value through ongoing depreciation.
What repo car issues should I be wary of?
If a buyer has defaulted on payments for a car, it stands to reason that money might not have been spent elsewhere, either. Main-dealer maintenance, for example, is the first thing likely to fall by the wayside.
The maintenance of a car by a main dealer is an important factor that new-car buyers need to budget for and is often sacrificed in favour of taking the car to an independent specialist or other workshop. This isn't necessarily bad if the work is carried out to the correct standards and follows the manufacturer's schedules – but it can possibly lead to issues later on if a warranty claim is made.
More of an issue is if a car isn't adequately maintained, or isn't maintained at all. An annual MoT inspection isn't required for the first three years of a car's life and without scheduled visits to a workshop, there's nobody keeping an eye on its condition or roadworthiness. A three-year-old car that has never seen the inside of a workshop isn't a wise purchase.
If you're looking at an ex-repossession that's for sale, don't even consider buying unless its maintenance history can be confirmed as sufficient.
Another issue that repossessed cars can face is a rather unfortunate one – it's not unusual for them to become the target of petty vandalism inflicted by the owner prior to the car being taken from them. Broken windows, scratched paintwork, damaged or missing interior parts are depressingly common and often inflicted as retribution against the finance company.
Where can I buy a repo car?
Thousands of people are driving around in cars they have absolutely no idea were once repossessed and in the majority of cases it really doesn't matter. As long as the finance company that repossessed the car have no further interest in the car and it's of resaleable condition, a once-repossessed car is no different to any other used car.
A repo car will usually head straight to a specialist trade auction that can usually only be attended by registered motor traders to attend. They're then bought by retailers and, consequently, you can find cars like this in many used-car dealers around the country.
Although a seller should tell you the source of a car if ask, they're under no obligation to if you don't and in any case won't know the exact circumstances of its repossession. But this shouldn't really matter to you anyway: if the car's condition, documentation, HPI check and service history all pass muster, there's no reason a chequered financial history should cause problems for subsequent owners.
Best new car deals 2023: this week's top car offers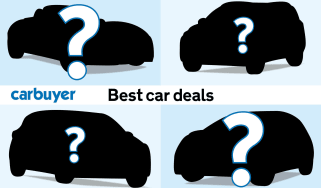 Best new car deals 2023: this week's top car offers
New 2024 Porsche Panamera – new looks, interior, and Turbo E-Hybrid model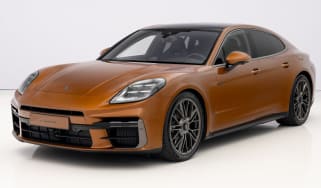 New 2024 Porsche Panamera – new looks, interior, and Turbo E-Hybrid model
New Nissan Juke goes electric – next-generation crossover previewed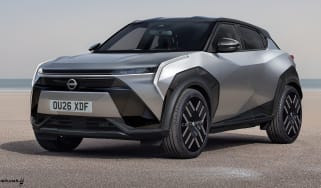 New Nissan Juke goes electric – next-generation crossover previewed