Black box insurance: how young drivers can reduce their car insurance premium
If you're under 25 years old, insurance premiums are typically very expensive; a black box car insurance policy can be cheaper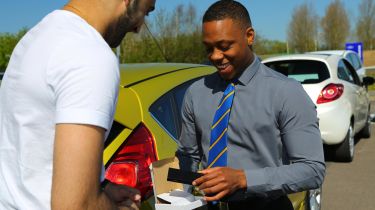 For many motorists, the pride and excitement of getting their driving licence is often tempered when they start getting car insurance quotes. Young drivers – particularly males under 25 – face sky-high premiums, as they're generally seen as being high-risk propositions for insurance companies.
Fortunately, there's a solution, in the shape of allowing your insurance company to fit a 'black box' to your car. This is also known as telematics insurance or pay-as-you-drive insurance.
What is a black box?
Once the preserve of aeroplanes, a black box is an electronic device, about the same size as a mobile phone, that's fitted to your car by your insurance company. Black boxes use satellite technology to monitor everything from the times of day you're driving, to how aggressively you're accelerating and braking. They also record how hard you go around corners and can recognise speeding by knowing what road you're on. This information is then relayed automatically to your insurance company.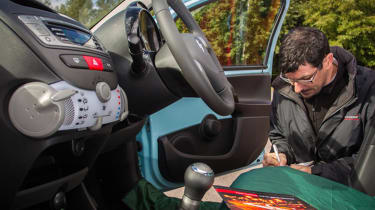 Many policies will simply offer you a lower annual premium if you agree to have a black box fitted; other companies offer a review of your premium every three months or so based on your driving habits. Some insurers may provide more frequent adjustments to your premiums, refunding drivers for careful driving and penalising riskier behaviour with fines, or increases to your premium.
By analysing your style of driving, as well as how often you drive at peak hours or late at night (when risks are assumed to be higher) a black box car insurance policy could see you save as much as £1,500 a year on your premium.
Most telematics insurance policies involve your insurance company arranging a qualified technician to fit your black box. Once fitted, it lives tucked away out of sight behind the dashboard. Although rarer, some policies use an app on your mobile phone, while others use a device plugged into the car's 12v power socket.
Why do insurance companies penalise young drivers?
Unfortunately, it's a question of statistics. According to RAC figures, although they only make up 1.5% of the total number of road users, drivers aged 17-19 are said to account for 9% of serious accidents. Car insurance companies actually want as many drivers on their books as possible, but with statistics like these, it's easy to see why they're compelled to charge young drivers higher premiums.
A telematics insurance policy allows premium providers to make an objective assessment of your driving habits, tailoring how much you pay based on how careful you are and how often you use your car. Insurance companies also consider that if you're the kind of motorist who's willing to have their driving monitored, you're likely to be a lower risk, too.
Black box insurance: advantages
The main advantage is obviously saving money. Fitting a black box to your car is likely get you a lower insurance premium in you first year of driving and it should also see the amount you pay the following year fall far more sharply than it would have done without a black box.
Many young drivers have also reported that once they're used to the idea of their driving being monitored, they become more careful on the road and forget they have a telematics device fitted at all. The risk of speeding convictions and other motoring penalties is likely to drop, too, while the rate of accidents is thought to reduce by up to a fifth for drivers who have a telematics system fitted to their car.
Some insurance companies offer a separate app for your phone, which gives you a detailed breakdown of your driving habits and offers tips to help you drive even more safely. There's also the added advantage that if your car is stolen, the black box can act as a tracker and pinpoint its location to the police.
Black box insurance: disadvantages
While there are significant savings to be made by fitting a black box to your car, it won't be for everyone. If you cover a lot of miles each year, you may find a conventional insurance policy offers better value, as black boxes tend to penalise those who drive a lot.
Similarly, if you need to drive at night regularly, a telematics insurance policy might not be for you, as some companies impose a curfew. While most insurers are moving away from this (as it was found drivers were speeding home to beat the curfew) these typically prohibit you from using your car between 11pm and 5am.
You should also be aware that if you give in to temptation drive in a 'sporting' fashion, you're likely to be penalised with fines – or could even see your insurance policy cancelled altogether. If you choose to cancel your policy yourself, or change your car before the term of your contract is up, you may be charged a fee for removing the black box.
You should also be very careful who you lend your car to: black boxes can't tell who's driving, so if your friend borrows your car and drives recklessly, you'll be the one footing the bill.
Black box insurance: final thoughts
For the moment, black box insurance policies are generally taken up by young drivers in the pursuit of lower insurance premiums and about half a million telematics insurance policies are in place today. It's estimated, however, that by 2020 a quarter of all drivers will be taking advantage of the potential savings offered by such telematics insurance and over 75% of people are generally in favour of the system. Young people are, as is often the case, trailblazing ahead, and the rest of us look set to follow in their footsteps.
If you'd like more tips that could see you get cheap car insurance, check out our detailed guide to car insurance for young drivers. Alternatively, check out affordable cars to buy with our lists of best cars for students and cheap cars to insure.
Best new car deals 2022: this week's top car offers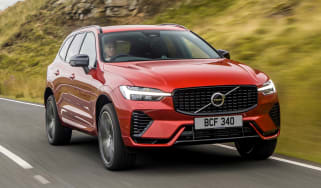 Best new car deals 2022: this week's top car offers
Engine management light: top 5 causes of amber engine warning light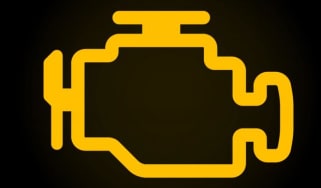 Engine management light: top 5 causes of amber engine warning light
New MG 4 is an affordable electric hatchback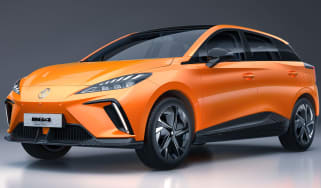 New MG 4 is an affordable electric hatchback