Black box car finance: pay as you go car deals explained
You may be able to get pay as you go (PAYG) car finance even with bad credit using a black box scheme. Read everything you need to know about it here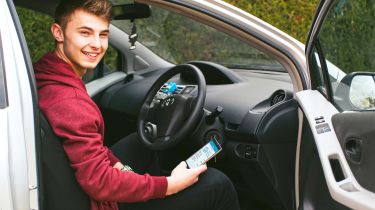 Some people may find that getting car finance can be difficult. If you have a poor credit rating then buying a car on finance will be rather difficult, because lenders will consider you to be a big risk.
There are some subprime lenders that will offer people with bad credit the chance to buy a car. The terms are often unfavourable and it's really a last-resort method of buying a car, since you are much better off improving your credit score before trying to purchase such an expensive item.
If you really need a car, there is also a solution called pay-as-you-go (PAYG) car finance, or black box finance. Read on to find out more about this new type of car finance for people struggling to finance a car elsewhere.
How black box car finance works
The first thing to mention here is that black box car finance is not the same thing as black box car insurance. Both use a tamper-proof device fitted to your car, but each does different things.
With car insurance, the box monitors your driving and insurers can penalise you for pressing the throttle too much, for example. However, with black box car finance, the box doesn't monitor your driving at all. You might end up with two black boxes if you buy a car using the finance scheme and then also insure it with a black box policy.
The black box in this case is there simply so that the finance company can immobilise your car if you don't make a payment. The black box controls the car's brain and doesn't let it start if the finance company hasn't received your payment on time. 
The lenders will have different policies on how harsh this can be – some might give a few days' leeway, for example – but all of them are safe to use. They won't cut out while you're driving, only when the car is turned off; you simply won't be able to restart it.
If you make a payment and need the car again, you can be sent a code to put into the black box, which would then unlock your car for use again. The box also has GPS, so if needed the lender could even come and take the car back with a transporter.
Should I buy a car with black box car finance?
Black box, or pay-as-you-go car finance, works under a Hire Purchase system. This means you will pay back the full value of the car monthly. Expect high interest rates, too, because this kind of car finance is aimed at people who are seen as high-risk for money lenders.
If it sounds like an unpleasant experience, you're right. Black box car finance isn't something we would recommend – it's really a last-resort method of buying a car. Don't choose it if you have good credit and can get normal car finance.
If you are going to struggle to make monthly payments on a car and are considering a scheme such as this, think about any other options you might have. Consider purchasing a cheap used car and use it for a few months until you have improved your credit score enough to get normal car finance, for example.
Car finance made simple