Speed awareness course: how much does it cost, how long does it take and how do you do one online?
If you're caught speeding, you could take a speed awareness course instead of getting points on your licence - our guide explains all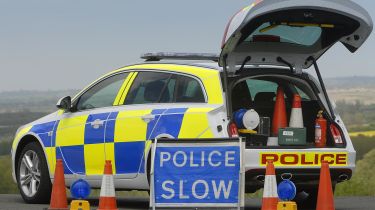 The majority of motorists take pride in having a clean driver's licence but as the number of speed cameras increases, so do the chances of getting caught speeding - even if it's owing to a momentary lapse in concentration. Provided that the nature of the offence is only minor, you could be eligible for a speed awareness course. It typically only takes a couple of hours - especially now they can be done online - and saves you from getting points on your driving licence.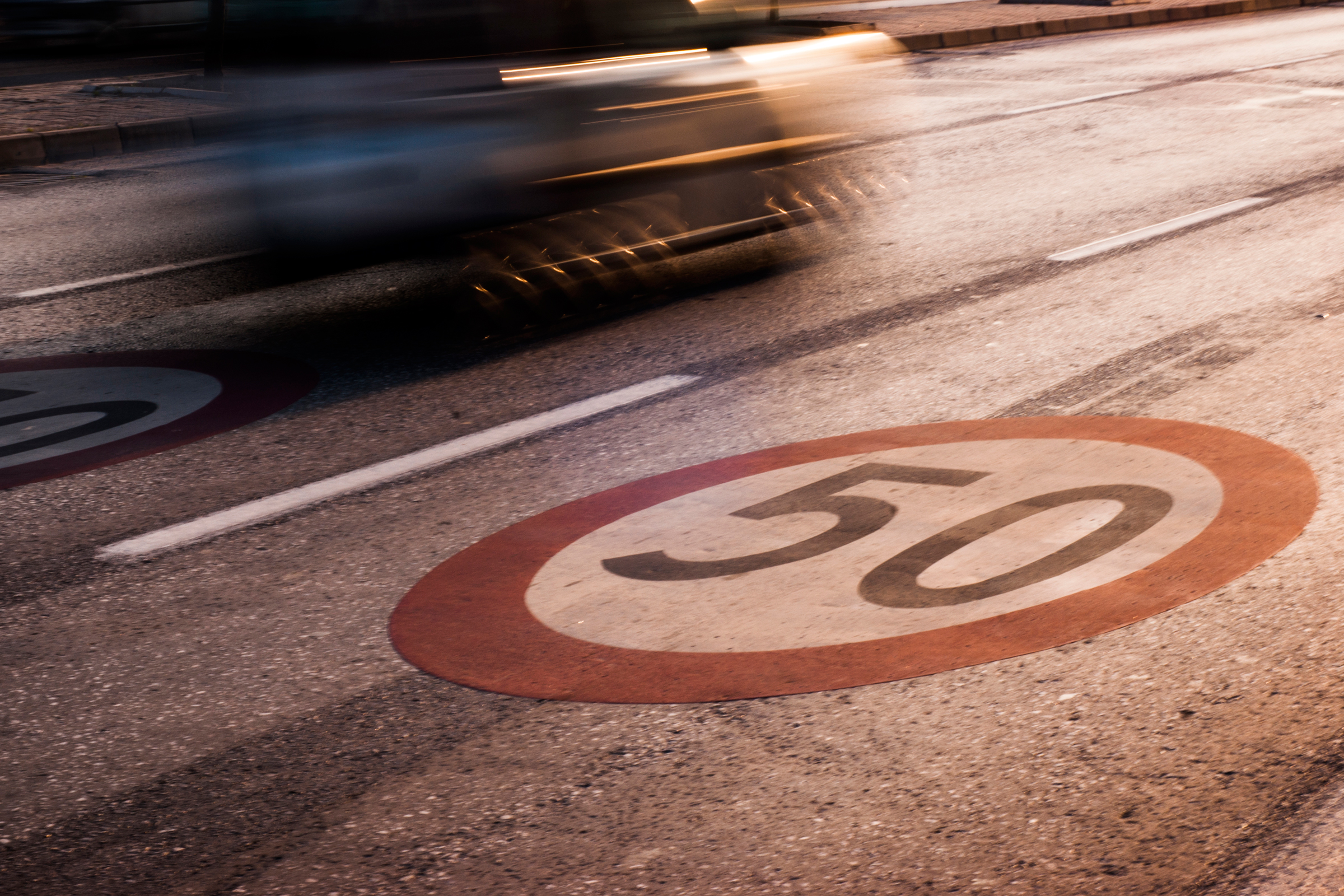 Speed limits in the UK: temporary, advisory and motorway limits explained
These courses are designed to educate drivers on the potential dangers and consequences of speeding so that they don't break speed limits in future. Think of it as a more lenient consequence for being caught speeding, rather than receiving penalty points or a court summons.
Speed awareness course limits - will I be eligible for a speed awareness course?
If you have been caught speeding, you will receive a letter informing you of the consequences. In many cases, you will be able to choose from three options: paying the fine and taking the points, going to court to settle it, or taking a speed awareness course with a slightly reduced fine and no penalty points.
You will be able to enrol on a speed awareness course if it is your first speeding offence or if you haven't been caught in the past three years. You're only eligible for a speed awareness course if the police offer it to you as a choice. On top of that, there are set speeds that qualify for a speed awareness course, so if you were speeding by more than these amounts, you won't be given the option. The amount by which you can break the speed limit and still be eligible to take a speed awareness course is between 10% of the speed limit plus 2mph, to 10% of the limit plus 9mph. However, this is dependent on the specific rules set out by the prosecuting police force.
30mph limit: speeding between 35mph and 42mph
40mph limit: speeding between 46mph and 53mph
50mph limit: speeding between 57mph and 64mph
60mph limit: speeding between 68mph and 75mph
70mph limit: speeding between 79mph and 86mph
How often can you take a speed awareness course?
Not every driver caught speeding will be offered the chance to take a speed awareness course, partly because not all police forces subscribe to the programme. 
You can only attend a speed awareness course once every three years, which means that if you commit another speeding offence in that period you will automatically receive a fine and points on your licence.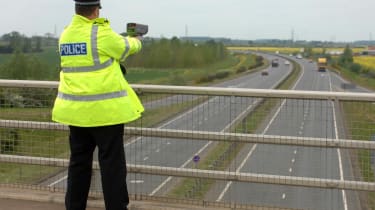 Speed awareness course: how much does it cost?
Different police forces use different organisations to provide the speed awareness course, and each charge a different amount, though they typically cost between £80 and £120. This is roughly the same as the standard Fixed Penalty Notice you'd receive for a speeding ticket, but if you take the speed awareness course you don't get any points put on your licence. Some providers may let you pay the course fee in instalments.
What to expect
The speed awareness course is a session run by a number of independent companies, including the AA. Although there's no exam to pass, you have to display a 'positive attitude' throughout the course and contribute to group discussions. The session is designed to reduce the likelihood of you speeding in future, and will include information about stopping distances, improving awareness of your surroundings, and working out the speed limit of an unfamiliar road. It will also touch on the possible consequences of speeding. Think of it as an advanced driving course, because you'll find information learned from the session helpful on future drives.
Remember to take a form of photo ID with you, and make sure you arrive at least 15 minutes before the course starts. You must attend the full duration of the course and, once completed, the course provider will notify the police that you've attended and you won't face any further action.
Taking a speed awareness course online
Speed awareness courses moved online during the Covid-19 pandemic, so you had to join a video call to participate. Obviously that was necessary at a time in which everyone had to stay at home and meant that you didn't have to travel to a centre to take the course, which made it a little more convenient. Virtual courses are still offered now lockdown has ended, although it's likely that many will revert to in-person meetings in the future.
How long does it take?
A course will usually run for about four hours, with some time for a break in the middle of the session. Online courses may take less time than this; some only take around two and a half hours. Courses take place throughout the week but also during the evenings and weekends, so you won't necessarily have to take time off work to attend.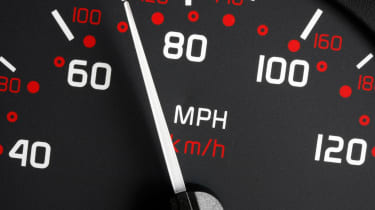 Can a speed awareness course affect your car insurance?
This is a slightly grey area. While any speeding convictions and points must legally be declared to your insurance company (or any potential insurer when getting quotes), the onus is on the insurer to ask about whether you've taken a speed awareness course. While this is information many online comparison sites don't require you to provide, some insurance companies do ask this question when you take out cover. If they ask, you must answer truthfully, or else risk invalidating your policy.
It's a sensible idea to go through your policy carefully to determine if this is an area your premium provider asked about when you took out your insurance. If it was, you should contact them and inform them you've taken the course. Do be aware that some companies will increase your insurance premium if they learn you've taken a speed awareness course. Despite the fact that you've not received any points on your driving licence, it's likely they'll view you as more of an insurance risk than a driver who has not been caught speeding.
Speed awareness course: frequently asked questions
Can you fail the course?
If you don't complete the course in a satisfactory way (quitting the workshop before it finishes or not actively participating), then you may fail the course. If this happens you'll have to take the points or be summoned to court. It's also highly unlikely that you'll be refunded the cost of the course.
How many people will be on the course?
There will typically be two course trainers and up to 24 attendees who have been caught speeding. Due to the coronavirus pandemic, many areas are offering virtual speed awareness courses - and this has continued since restrictions have lifted.
Is there any driving involved in a speed awareness course?
No, the course is classroom-based and you don't need to bring your car if you don't want to.
How do I book a speed awareness course?
Once you have received a Notice of Intended Prosecution from the police, you will need to accept the offer of a course and return the form within the time limit stated on your letter. The letter will tell you which organisation is providing courses in your area, and how to book online. You'll receive a confirmation email with details of the location for an in-person course, or the access details for a virtual online course. You may need to complete a workbook and/or watch a short video before the start of the course.
Can I take a speed awareness course at the weekend?
Yes, courses are usually held seven days a week and can be attended in the morning, afternoon or evening. This may depend on availability, however.
Driving made simple...