SEAT, Skoda and Volkswagen: what's the difference?
All three brands are owned by the same company, but each has a distinct identity. We explain what to expect from SEAT, Skoda and Volkswagen
click here to go through to the third page
Skoda
Slogan: Simply Clever
Despite being owned by Volkswagen today, Skoda is actually the oldest carmaker on this list. Originally an arms manufacturer, Emil Škoda acquired a car and motorcycle manufacturing company known as Laurin & Klement (a name kept alive by Skoda's most luxurious trim level) in 1925, and started making cars on a production line five years later.
Based in Mladá Boleslav in the north of what was then Czechoslovakia, Skoda enjoyed an unenviable reputation in the UK during the 1970s and 80s, with its cars frequently the butt of jokes. The fall of the Soviet system heralded new business opportunities, though, and Skoda joined the Volkswagen Group in 1991. This brought about vast improvements in design and build quality and Skoda's sales (as well as its reputation) have grown steadily ever since.
Model range:
The Skoda range starts off with the Citigo city car, followed by the Fabia hatchback and Estate superminis, before moving up to the Rapid hatchback and Rapid Spaceback, which – despite its name – is still a hatchback and has a slightly smaller boot than the standard Rapid. The Octavia family hatchback and Estate are next in the range, and both are available in performance-orientated vRS guise, with a choice of petrol or diesel engines.
The Skoda Octavia Scout, meanwhile, is analogous to the SEAT Leon X-perience, being a four-wheel-drive version of the Octavia Estate with chunkier bumpers and a slightly raised ride height. The Skoda Yeti is a practical and spacious SUV, although it looks a little unconventional next to the competition – something the forthcoming Kodiaq SUV will address. At the top of the range sit the Skoda Superb hatchback and Estate.
Trim levels:
Broadly speaking, Skoda's entry-level models are badged S, with SE next in the range. SE Sport, SE Technology and SE Executive (or SE L) trims respectively focus on involving driving, the latest technology and luxury, as their names suggest, while GreenLine models offer the lowest running costs. Laurin & Klement (often abbreviated to L&K) is Skoda's highest trim level, and is reserved for the Yeti, Superb and Octavia models. Skoda also offers a variety of special-edition trims, including the sporty-looking Monte Carlo version of the Fabia and Yeti and the Colour Edition Fabia and Citigo.
Skoda buyers are drawn to the brand for a variety of reasons, but three of the main ones are:
Value for money: although the gap between Skoda's prices and those of other carmakers is slightly narrower than it once was, the company still has a reputation for offering value for money. The Skoda Citigo is the best example of this: while many Volkswagen Group cars that share parts are significantly different in many respects, the Citigo is almost mechanically identical to the SEAT Mii and VW up!. Despite this, the Citigo is slightly cheaper than the Mii and costs almost £1,000 less than the up!.
Understated looks: for buyers after a well-built car that does what's asked of it with minimal fuss, Skoda's range holds appeal. You're unlikely to be hassled by the paparazzi in a Skoda, but many are drawn to the demure styling and subtle image found throughout most of the range.
Spacious interiors and neat design touches: if you're after the maximum amount of space for your pound, Skoda takes some beating. The Skoda Octavia hatchback and estate have two of the biggest boots in their class, while the Superb offers near-limousine-like rear legroom. Other Skoda highlights include neat design touches (to go with its slogan) such as an ice scraper that lives under the fuel cap cover on some models and the Superb's umbrellas, which can be found be found hidden in its front doors.
Anything else to know?
Skoda did significantly better than either SEAT or VW in our Driver Power customer satisfaction survey, coming third out of 32 carmakers. Skoda owners praise their cars in almost every respect, with practicality and running costs being most feted. Some owners find Skoda's seats a little uncomfortable or hard to adjust to their requirements, while others feel Skodas aren't quite as sharp to drive as they might be. Skoda's three-year warranty is identical to SEAT's, coming with no mileage limit for the first two years and a 60,000-mile limit in year three. As with SEAT, you can buy a four or five-year extended warranty from Skoda, although the mileage limits are slightly more generous, at 80,000 and 100,000 miles respectively. Prices range from £150 to £630 depending on the length of the policy and the car being covered.
Cheapest route into Skoda ownership: like the SEAT Mii, the three-door Skoda Citigo is the brand's cheapest model, with the Fabia hatchback next in line.
Most exclusive model: the Skoda Superb is the brand's flagship car, but it still represents good value for money, with prices starting at just under £20,000. Go for the most powerful diesel engine, four-wheel drive, an automatic gearbox and top-spec L&K trim and the price rises to a shade over £34,000.
The one you'll probably buy: the Skoda Octavia is the brand's best-selling model by some margin, and with good reason: for just under £17,000, you get a roomy, comfortable well-built family hatchback that's good to drive and cheap to run. We recommend spending an extra £1,000 or so on the estate model, though, as this makes the Octavia almost unbeatable in the practicality stakes.
Click here to go back a page and find out more about SEAT, or click here to go through to our final page, where we give you the lowdown on Volkswagen.
Best automatic cars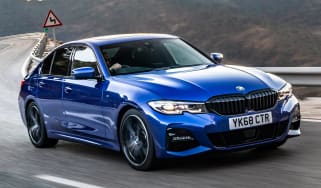 Average speed cameras: how do they work?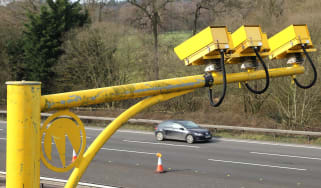 Average speed cameras: how do they work?
Hybrid vs plug-in hybrid vs electric cars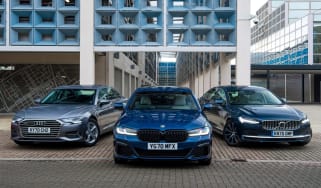 Hybrid vs plug-in hybrid vs electric cars