SEAT, Skoda and Volkswagen: what's the difference?
All three brands are owned by the same company, but each has a distinct identity. We explain what to expect from SEAT, Skoda and Volkswagen
here to go to our analysis of Skoda on page two
Volkswagen
Slogan: Das Auto (the car)
Volkswagen was founded by the German Labour Front (essentially a trade union) in 1936 with the intention of getting more Germans on the road. Its first model was the famous Beetle, which was designed by Ferdinand Porsche and could originally be bought through a government-backed savings scheme. After the Second World War, a factory in the city of Wolfsburg was recommissioned with assistance from the British, and soon roughly 1,000 Beetles a month were being made there – despite a leaking roof causing production to stop when it rained.
Things have changed somewhat since then, and despite still being based in Wolfsburg, the Volkswagen Group is the world's biggest carmaker, and the 11th-largest company in the world by revenue – ahead of Apple, BP and the Chinese State Railway. The carmaker Volkswagen is itself actually a subsidiary of the umbrella company the Volkswagen Group (Volkswagen AG, or Volkswagen Aktiengesellschaft – the German equivalent of a Public Limited Company). The dozen or so car, lorry and motorbike makers the group owns have been acquired partly thanks to the success of Volkswagen's cars.
Model range:
Volkswagen has a significantly larger range than SEAT and Skoda, but like those brands the up! city car is the most affordable model offered (although the all-electric e-up! is almost three times the price of the standard car). Next comes the Polo hatchback, followed by the Beetle and Beetle Cabriolet; these offer retro looks together with a modern driving experience.
The hugely popular Volkswagen Golf is offered in so many forms it puts some other manufacturers' entire ranges to shame. As well as being available as a three or five-door hatchback, the Golf is offered in Estate form, as a cabriolet and in quasi-people-carrier SV guise, while the all-electric e-Golf and the hybrid Golf GTE cater for those after low running costs. The Golf GTD, GTI and Golf R are performance-orientated models, blending everyday usability with an excellent driving experience and impressive 0-62mph times, while the Golf Alltrack features four-wheel drive and a raised ride height, like the Skoda Octavia Scout. Volkswagen also makes the Jetta, which is essentially a Golf with a saloon boot – although it's always been more popular in the US than in the UK.
The Scirocco is a stylish coupe based on the previous-generation Golf, the Touran is a mid-size MPV people carrier and the recently introduced Tiguan is a handsome, competent SUV. The Volkswagen Passat saloon and Estate, meanwhile, cater for the family saloon and junior executive end of the market, while the Passat CC offers coupe-style looks with saloon-like practicality; the four-wheel-drive Passat Alltrack echoes the chunky looks of the Skoda Octavia Scout and the Passat GTE is a plug-in hybrid version of the standard saloon. Finally, the Volkswagen Sharan is a seven-seat people carrier and the Touareg is a full-size, full-fat SUV.
Trim levels:
With so many cars to choose from, it's to be expected that different models are available in different trim levels. Broadly speaking, though, S is Volkswagen's cheapest trim, followed by SE. GT and R-Line trims prioritise sporty looks, while the Polo and Golf are available in Match trim, which is similar to mid-range SE. BlueMotion Volkswagens are geared towards high fuel economy and low CO2 emissions.
Volkswagen's carefully crafted brand means most buyers expect the following attributes in a new VW:
A classy yet classless image: the Volkswagen Golf is perhaps most emblematic of this, as you're never quite sure who's driving a Golf: it might be a member of the aristocracy heading to a clandestine assignation, or your accountant could just be dropping his cat off at the vet. Volkswagens tend to be seen as fairly conservative cars, and many like the understated sense of quality they embody.
Strong build quality: Volkswagen ran a famous series of advertisements throughout the 1980s and 90s emphasising the brand's build quality and reliability and, to an extent, it's an image that's stuck. Volkswagens tend to feature clear dashboard dials, logical control layouts, good-quality plastics and a pleasing sense of solidity and robustness.
Although Volkswagens are usually more expensive than their SEAT and Skoda equivalents, they do tend to have slightly nicer interiors and feature plastics that are softer to the touch. Anyone who's ever gone straight from a Skoda Superb into a (mechanically similar) VW Passat will be able to tell you the latter feels quieter and seems to have suspension that's better at absorbing potholes.
Famous performance models: it might seem at odds with the classy image, but Volkswagen arguably invented the hot hatchback in 1975, when its engineers designed the Golf GTI in their spare time. Since then, the GTI has become something of an icon and other hot hatchbacks – fairly or unfairly – tend to be judged against it. Volkswagen also makes the even faster Golf R, the diesel Golf GTD and the hybrid Golf GTE. The Polo, meanwhile, is offered in GTI guise, while the Scirocco GTS and the Scirocco R offer extra performance over the standard model.
Anything else to know?
Despite being seen as the most prestigious of the three carmakers covered here, Volkswagen did relatively badly in our 2016 Driver Power customer satisfaction survey, coming 24th out of 32 manufacturers. A poor 29th-place finish for reliability and a middling 19th place for build quality suggest some things in life – or at least some cars – may be more dependable than a Volkswagen.
Volkswagen's warranty is the same as SEAT's and Skoda's, meaning you get three years' worth of cover with no mileage cap for the first two years and a 60,000-mile limit for year three. In truth, this guarantee is beginning to look a little stingy, as Mercedes and BMW place no mileage cap on any of the three years of their warranties, while other manufacturers offer as many as seven years' cover. At least VW – like SEAT and Skoda – will sell you an extended warranty for extra peace of mind.
Cheapest route into Volkswagen ownership: again, a small city car features here, with the Volkswagen up! starting at around £9,000. An extra £2,500 or so gets you the larger Polo hatchback.
Most exclusive model: if it's sheer exclusivity you're after, the electric Volkswagen e-up!'s small range and dimensions, coupled with its BMW 3 Series-rivalling price tag should ensure rarity. At the other end of the scale – in terms of size if nothing else – the VW Touareg is a large SUV that starts at around £43,000. It's a competent car both on and off the road, although the lack of a seven-seat option means it's slightly hamstrung compared to rivals like the Volvo XC90.
The one you'll probably buy: it's got to be a Golf, really. Volkswagen's hatchback is often imitated but, to some eyes, never bettered. As mentioned above, the huge Golf range ensures you'll be able to find the perfect car for you needs, while the million-plus examples Volkswagen sells each year (about 7% of which end up with UK buyers) means you'll be in good company.
You've reached the end of our analysis of SEAT, Skoda and Volkswagen, but if you'd like to go back, click here to be taken the first page on SEAT, or here to go back to page two's Skoda rundown.
Best 4x4s and SUVs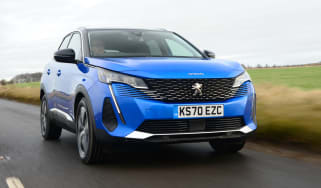 Speed awareness course: all you need to know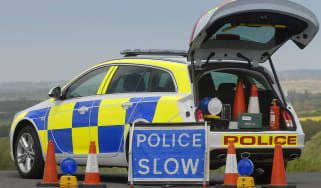 Speed awareness course: all you need to know
Best hybrid cars