SEAT, Skoda and Volkswagen: what's the difference?
Many car brands fall under the same ownership, including SEAT, Skoda and Volkswagen. Here's why and what it means for you
Volkswagen, SEAT and Skoda are all closely related brands. They're all popular ones too – while most of the cars sold out of the three are VWs, SEAT and Skoda make up just under a third of the total sales in the UK, despite Volkswagen offering more models.
The umbrella that they all sit under is the Volkswagen Aktiengesellschaft Group (Volkswagen AG, sometimes called VAG). The three brands are closely linked not just because they're owned by the same parent company, but because they also share a lot of technology including car platforms (the set of parts cars are built up on).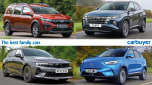 Top 10 best family cars 2023
You'll sometimes hear people saying that this means the cars are identical underneath the skin, but this isn't really true - and it's something we'll explore in this article in-depth. There are other car makers under the VW AG umbrella, too - including Audi, which also shares platforms with our trio.
You can read more about Audi in our article that compares the premium car maker with BMW and Mercedes. Other brands include Bentley, Lamborghini and Porsche, although these don't have much in common with the more mainstream brands.
You can read about SEAT on this page, then click here to go straight to our analysis of Skoda and finally click here to go directly to Volkswagen. You can read more about other brand comparisons in our article putting Ford against Vauxhall.
A note on parts sharing
Many SEATs, Skodas and Volkswagens have an analogue with other Volkswagen Group cars. The Skoda Fabia is mechanically similar to the SEAT Ibiza and the Volkswagen Polo and the SEAT Leon corresponds to the Skoda Octavia and Volkswagen Golf.
These are just a few examples, and many other mechanically similar models exist within the Volkswagen Group of car companies. Volkswagen AG's modular 'MQB' platform allows engines and axles to be mounted using the same components and dimensions regardless of car, although the overall length and width of this mechanical 'skeleton' can be altered as required.
It's such a successful formula that you might not always be able to tell: few would imagine the Audi TT sports car shares some of its mechanical DNA with the Volkswagen Tiguan SUV – but never underestimate what can be achieved by fitting different steering and suspension set-ups in addition to altering a car's overall size and shape.
SEAT
Slogan: Technology to Enjoy
SEAT, short for Sociedad Española de Automóviles de Turismo (the Spanish Society of Touring Cars) is based in Martorell, near Barcelona in northeastern Spain. SEAT was originally devised in the 1940s, but it wasn't until the 1950s that Spain's economy settled down following the civil war of the 1930s and SEAT became fully established under the supervision of the Spanish government.
SEAT had a longstanding relationship with Fiat from the 1950s to the 1980s, and shortly after this ended it was taken over by the Volkswagen Group.
Model range:
SEAT has six key models, starting with the Mii city car (which is electric only and related to the VW up!), then moving on to the small Ibiza hatchback and the larger Leon family hatchback. It also makes the seven-seater Alhambra MPV and the Ateca, Arona and Tarraco SUVs.
Partnership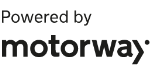 Need to sell your car?
Find your best offer from over 5,000+ dealers. It's that easy.
SEAT is also linked to the Cupra brand, which uses most SEAT cars as a basis for performance cars. There's the Cupra Ateca and Leon, which are hot versions of the SEAT models, plus the Formentor, which is a model unique to Cupra.
Trim levels:
Although different cars get slightly different specifications, most SEATs are available in SE, SE Dynamic, FR and FR Sport trim levels. The latter prioritises sporty looks, and some FR-line models have firmer suspension for a more involving drive. There are also e-Hybrid versions of some models with plug-in hybrid power.
While it's fair to say there are many similarities between SEATs and other cars in the Volkswagen Group, SEAT does have a distinct identity and buyers tend to expect the following characteristics from their cars:
A sporty driving experience: although it sits on the same 'MQB' platform that underpins many Volkswagen Group cars (including the VW Golf), the SEAT Leon is sharper to drive than the Golf, with more feelsome steering and slightly less body lean when cornering – although the trade-off for this is that it's not quite as good at soaking up potholes. The Leon also comes with a 'Driver Profile' system as standard, which allows you to switch between Eco, Normal and Sport modes depending on your mood. 
Stylish looks: for many car buyers, appearances are a top priority, and some consider SEATs to be better-looking than equivalent Skodas or Volkswagens. Many SEATs feature dramatic 'creases' in their bodywork, intended to emphasise motion and give an assertive stance, while the brand has been quoted as saying its image is "dynamic, young-spirited and design-driven".
The latest in-car technology: to go with that young image, many SEATs come laden with the latest in-car technology. This includes a dedicated smartphone app that allows you to monitor the car's fuel economy and mechanical status. The SEAT Connect setup, meanwhile, offers Apple CarPlay and Android Auto connectivity, as well as a Mirrorlink system. Together, these essentially make the car's infotainment screen an extension of your phone, something that's likely to hold greatest appeal for younger drivers. 
Anything else to know?
SEAT came 15th out of 30 manufacturers in our 2021 Driver Power customer satisfaction survey, but its three-year warranty is average and comes with no mileage cap for the first two years, after which a 60,000-mile limit is introduced. SEAT customers can buy an extra one or two years' protection (capped at 75,000 and 90,000 miles respectively).
Cheapest route into SEAT ownership: If you're after the cheapest model in the range, it's a small petrol-engined SEAT Ibiza.
Most exclusive model: the five-door SEAT Leon e-Hybrid Estate is the priciest car in the range as standard, but its low running costs might help keep longer-term costs down.
The one you'll probably buy: The SEAT Ateca SUV is well-built, roomy, good to drive and attractively priced. All in all, SEAT's first-ever SUV still makes a very compelling case for itself.
To find out more about Skoda click here or the next page to read on, or click here to go through to our assessment of Volkswagen on page three.
Best new car deals 2023: this week's top car offers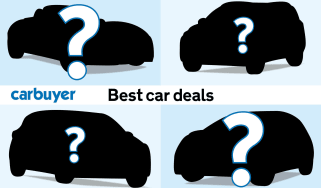 Best new car deals 2023: this week's top car offers
New 2024 Porsche Panamera – new looks, interior, and Turbo E-Hybrid model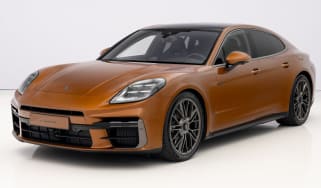 New 2024 Porsche Panamera – new looks, interior, and Turbo E-Hybrid model
Toyota Yaris Cross updated for 2024 – new tech, trim and hybrid option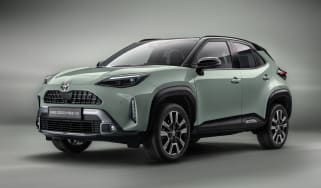 Toyota Yaris Cross updated for 2024 – new tech, trim and hybrid option