Ford vs Vauxhall: which should you buy?
Ford and Vauxhall sell more cars in the UK than any other manufacturer. We pitch the two big brands against each other
For the last few years, almost one in four new cars sold in the UK has been a Ford or a Vauxhall. In fact, out of the top ten best-selling cars in 2015, half came from these two brands. Such success hasn't occurred by accident: each manufacturer makes a vast range of well-built, well-engineered cars that are enjoyable to drive, cheap to run and easy on the eye.
From small superminis and practical hatchbacks to large estates and MPVs (as well as a smattering of performance-orientated cars), whatever your need your car to do or be, it's likely you can find a Ford or a Vauxhall that suits.
It's not just the cars that attract British buyers, though. While both Ford and Vauxhall are huge international companies with American owners, each runs several factories and employs thousands of workers in the UK, adding a dose of patriotic appeal.
With over 30 models between them, this guide covers each manufacturer's range and reputation. If you want to know more about an individual model, clicking on any of the links will take you through to a comprehensive review. So, if you're one of the 600,000 people who buy a Ford or a Vauxhall each year, read on to find out what you can expect from each manufacturer.
If you fancy something German and upmarket, however, be sure to check out our comparison of Audi, BMW and Mercedes.
Ford
Slogan: Go Further
A brand as famous as Ford hardly needs an introduction. Its founder, Henry Ford, is often credited with being the father of the modern production process when he set up the Ford Motor Company in Detroit way back in 1903. Although Ford didn't invent the production line (a manufacturing process in which each worker performs one task or a small set of tasks repeatedly at a workstation) himself, he was instrumental in refining it and applying it effectively to car production. When the famous Ford Model T was launched in 1908, its affordability opened up the world of motoring to millions worldwide.
Things have changed somewhat since then and today Ford makes a large range of cars, from the Fiesta hatchback to the Galaxy MPV and Mustang coupe and convertible. The brand is known for building cars that are practical to use, yet enjoyable to drive.
Naming strategy and range:
The Ford range kicks off with the Ka supermini (though the Ka is to be discontinued shortly and will effectively be replaced by the slightly larger Ford Ka+) before moving up to the Fiesta hatchback – Britain's best-selling car. Next is the hugely popular Focus family hatchback and estate, while the Mondeo hatchback and estate are large family cars. There's also an all-electric Focus (which has a 100-mile range) and a Mondeo hybrid, though this is only available as a saloon, limiting its practicality.
Ford's range of MPV people carriers begins with the diminutive B-MAX, which has useful sliding rear doors. Next up is the slightly larger five-seater C-MAX and seven-seater Grand C-MAX – the latter also has sliding rear doors.
Partnership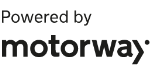 Need to sell your car?
Find your best offer from over 5,000+ dealers. It's that easy.
The S-MAX people carrier can also seat seven and is surprisingly good fun to drive. There's also the fractionally larger Galaxy. The pair of wallet-friendly, van-like MPVs are called the Tourneo Connect and the Grand Tourneo Connect and cater for those who need to shift a large number of people or bags, and don't mind sacrificing a little in the way of comfort.
The Ford Ranger, meanwhile, is a rugged and capable pickup truck.
SUV fans are looked after by a trio of cars, starting with the underwhelming EcoSport, the impressive Kuga and the better-still Edge. Note that all of these are strict five-seaters.
Ford's range of performance cars is impressive. The Mustang coupe and convertible are stylish four-seaters with an evocative name and lineage, while many models in Ford's range (including the S-MAX people carrier) are available with powerful engines and impressive performance.
The Fiesta ST and Focus ST are performance-orientated versions of the standard cars, while the Ford Focus RS costs almost twice as much as the standard Focus but has a powerful 345bhp engine, allowing it to out-accelerate many sports cars.
Finally, for buyers who want a bespoke purchasing experience and a luxurious interior, there's Vignale, a recently-launched upmarket sub brand. You can choose from Vignale versions of the Kuga, Edge, Mondeo and S-MAX. These cars feature quilted leather seats, a host of extra equipment and a concierge-style point of contact at Ford – for a price, naturally.
Trim levels:
Aside from the Vignale cars (which Ford would like you to think of standalone models), most Fords are available in five or six trim levels. Entry-level models tend to be badged Studio or Style, next up is Zetec, with Titanium and Titanium X trims topping the range. Some models are offered in ST Line trim, which offers the sporty details present in ST cars without the associated extra power (and costs). ECOnetic cars have been tweaked for maximum economy and minimal emissions.
Today, you should expect the following characteristics from a Ford:
A rewarding driving experience: despite their mass-market appeal and family-friendly nature, most Fords have been set up to be fun to drive. The Ford S-MAX is perhaps most emblematic of this: despite being able to seat seven people, take it on a winding B-road and you'll be surprised at just how much 'feel' there is through the steering wheel, and how eager it is to go around corners. The Fiesta and Focus are also great cars to drive and, while the current version of the Mondeo sacrifices a little in the way of driver enjoyment in the name of comfort, it's still better than several of its competitors.
Slick and smooth gearboxes: although modern car buyers are increasingly turning to clever automatic gearboxes, many still prefer a manual. Ford is an expert here, building manual gearboxes that are slick and smooth to use, with accurate and easy gearchanges adding to the overall enjoyment.
Practical and well designed cars: with over a century's experience in the car-making business, it would be surprising if Ford hadn't picked up a few tricks along the way. One of these is designing cars with the driver and their passengers in mind, which are easy to use in day-to-day life. The Ford Edge, for example, features a clever split-view camera that helps you see oncoming traffic when pulling out of tight junctions. Ford's seats and ergonomics are also known to be good: we did 12 hours of driving in a Mondeo recently and arrived at our destination feeling remarkably relaxed, without a single twinge of backache.
Anything else to know?
Ford came 27th out of 32 carmakers in our 2016 Driver Power customer satisfaction survey, two places below Vauxhall. Ford owners rate their cars well for the driving experience they offer, but reliability and build quality were areas garnering less praise. Ford's headlights aren't known to be the best, so try a test drive at night and consider upgrading to LED or xenon headlights if this is possible. There's better news when it comes to stopping, as many Fords are known for their effective brakes, which provide plenty of 'feel', allowing you to easily vary the force with which the car slows down. The three-year/60,000 mile warranty all new Ford's come with is average for the industry – although the first year of the policy comes without a mileage cap.
Cheapest route into Ford ownership: the Ford Ka starts from about £9,000 but, as this model is about to be dropped, we advise spending roughly the same amount of money on the new Ka+. This is a small city car that can seat five (at a pinch) and offers reasonable fuel economy. Spend the £1,000 or so Ford asks for the more powerful engine if you can, though, as this drops the 0-62mph time from a ponderous 16 seconds to a more usable 13.6 seconds. Whatever you choose, discounts are available if you haggle with your dealer.
Most exclusive model: the Mondeo, Kuga, Edge and S-MAX Vignale models will guarantee you exclusivity (each costs around £30,000 or more), though not necessarily strong second-hand values. For roughly the same money you could have the Ford Mustang coupe, which is fast, fun and charming.
A special mention must also go to the new Ford GT supercar. With a price tag of around £300,000 and only 500 models being produced (with just 10 of these bound for the UK), the GT is unquestionably the most exclusive model in Ford's range. In fact, although deliveries won't start until next year, it's already sold out, making it one of the most exclusive cars in the world, let alone in Ford's stable.
The one you'll probably buy: the Ford Fiesta was Britain's best-selling car last year, and with good reason: it's great to drive, offers decent practicality for its size and comes with an excellent range of engines. Choose the 1.5-litre diesel ECOnetic model if you want economy, the Fiesta ST if you want performance, or one of the peppy 1.0-litre EcoBoost engines for a combination of the two. Avoid entry-level Studio trim if you can, as it doesn't offer much in the way of standard equipment.
Vauxhall
Slogan: None, though sister company Opel uses 'We Live for Cars'
Like Ford, Vauxhall has a long and rich history. Named after the area of London in which it was founded, Vauxhall found early success building cars for well-off customers, before branching out into more affordable models in the early 20th century. Vauxhall has been owned by American car giant General Motors since 1925, but it's maintained a steady presence in the UK since its founding.
Today, there's a Vauxhall for almost everyone. From the affordable Corsa hatchback to the rare Cascada convertible, visiting a Vauxhall dealership should find you a car that meets your needs. Most models are comfortable, practical and built with a keen eye on usability.
Naming strategy and range:
The Vauxhall Viva hatchback starts off proceedings, though most customers spend an extra £1,000 and choose the capable and comfortable Corsa hatchback. Next up is the highly customisable and successful Adam hatchback, which is more expensive and less practical than the Corsa by some margin, though its looks have won it many fans.
The Astra is the next hatchback in Vauxhall's range, followed by the larger Insignia. Both the Astra and Insignia are available as 'Sports Tourer' estates, and each undercuts the competing Ford Focus and Mondeo on price.
MPV customers are taken care of by the small five-seater Meriva and the larger, seven-seat Zafira Tourer. SUV buyers, meanwhile, can choose either the underwhelming and ageing Antara, or its smaller and more successful sibling, the Mokka.
Performance Vauxhalls are typically badged VXR, with the Insignia VXR and Corsa VXR offering serious speed for a reasonable outlay. The VXR8 saloon, meanwhile, has a huge 6.2-litre petrol engine and delivers more performance than most similarly sized cars in its price bracket. And then there's the daft but loveable Maloo pickup, which uses the same 6.2-litre engine, but is the rarest of all current Vauxhalls.
If you want a convertible Vauxhall your only choice is the Cascada, which is a stylish but unusual sight.
Trim levels:
Vauxhall is guilty of offering too many trim levels, which can make choosing one of its cars tricky. Entry-level Vauxhalls tend to be designated Design, mid-range models typically wear SE, Tech Line and Energy badges, while Elite trim prioritises luxury. SRi cars have sporty details like big wheels, bodykits and stiff suspension. If you see the ecoFLEX name anywhere on a Vauxhall, this means it features equipment to maximise fuel consumption and minimise emissions.
Although Vauxhall produces a wide range of vehicles, most cars have the following features:
A comfortable driving experience: if Ford can be said to generally prioritise driver involvement, Vauxhall's forte is building cars that are more relaxing to drive. The Insignia, for instance, has a supremely comfortable suspension setup that insulates you nicely from the unwelcome bumps potholes can cause, and is an excellent motorway cruiser. The Vauxhall Astra is also a very comfortable car. While it used to play second-fiddle to the Ford Focus when it came to driver enjoyment, the new Astra has narrowed the gap significantly.
Practical interiors and user-friendly touches: like Ford, Vauxhall sells hundreds of thousands of cars each year, and it would be unlikely to achieve this success if its cars were impractical. Take the Zafira Tourer, for instance. When the original Zafira was released back in 1999 it came with seven seats, despite being not much longer than the contemporary Astra. Many cars at the time could accommodate seven people, but the Zafira's rear two seats folded flat into the boot floor, thanks to Vauxhall's Flex 7 system. Most carmakers now offer a similar system with their seven-seat models, but the Zafira was one of the first to demonstrate such a design. Vauxhall's OnStar concierge and emergency contact service is another notably helpful feature offered by the brand.
Value for money: Vauxhall's closest competitor is Ford, and most Vauxhalls are keenly priced to undercut their direct counterparts. The Insignia is the best example of this: while the Ford Mondeo starts at a shade over £20,000, the Insignia is available for about £3,000 less. You'll want to spend a few hundred pounds to avoid the Insignia's underwhelming 1.8-litre petrol engine but, even once this is taken into account, the Mondeo looks expensive compared to the Insignia. The Vauxhall Corsa and Astra undercut their direct rivals, the Ford Fiesta and Focus – though in these cases the price difference is less dramatic.
Anything else to know?
Vauxhall came 25th out of 32 manufacturers in our 2016 Driver power customer satisfaction survey, up from 30th place in 2015. Vauxhall owners praise the comfort their cars provide over bumps, but wish they were faster and cheaper to run. Vauxhall's warranty is essentially identical to Ford's. It covers all new cars for three years or 60,000 miles (whichever comes first), with no mileage limit for the first year. Despite its resolutely sensible image and reputation, Vauxhall's designers are not without their quirks. Some Vauxhalls have a hidden shark motif moulded into the glovebox hinge. Although the origin of this is something of a mystery, it's thought to have happened as the result of a bet.
Cheapest route into Vauxhall ownership: as mentioned above, the Vauxhall Viva is the company's most affordable car, priced at just under £9,000. We advise spending an extra £1,000 to get the Corsa if you can, though, as this car is more enjoyable to drive and should hold its value better when it's time to sell on or trade in. Whatever you choose, make sure you haggle – Vauxhall dealers are usually willing to offer a significant discount.
Most exclusive model: if its rarity you're after, the four-seater Vauxhall Cascada convertible remains an unusual sight on UK roads. It's by no means a bad car, and its relatively unknown status means bagging a bargain second-hand model or finding a good deal on a new one should be easy. If you're feeling brave and have had a good year financially, you could also try the 577bhp Vauxhall VXR8 performance saloon. Both of these are trumped by the Maloo – a two-seat pickup truck that thinks it's a muscle car.
The one you'll probably buy: almost 100,000 Vauxhall Corsas found UK homes last year, making it the most popular Vauxhall by some margin. The lively 1.0-litre turbocharged petrol engine is our pick of the range, as this has decent performance yet returns around 60mpg. Choose Design trim for its blend of equipment and value-for-money.
Engine management light: top 5 causes of amber engine warning light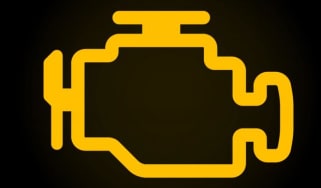 Engine management light: top 5 causes of amber engine warning light
Best new car deals 2023: this week's top car offers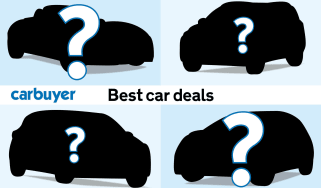 Best new car deals 2023: this week's top car offers
Top 10 best cars under £200 per month 2023/2024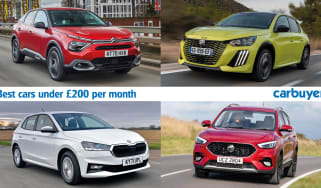 Top 10 best cars under £200 per month 2023/2024