Used Porsche 911 buying guide: 2004-2012 (997)
Bought wisely, the 997-generation 911 can be an easy route into Porsche ownership
Although now joined by the Porsche Cayenne, Porsche Cayman, Porsche Boxster and Porsche Panamera, the Porsche 911 is still regarded by enthusiasts as the German company's core product. Previous generations of this iconic sports car made Porsche's name, taking it from relatively humble beginnings to the exotic status it enjoys today.
Although the 911 has developed significantly during its 50-year life, it has always remained true to the original concept. The outline has barely altered, its charismatic flat six-cylinder engine is still at the back of the car and there's still plenty of power. The sixth-generation version (known as the 997) made the 911 more comfortable and easier to live with than ever before, without losing its raw appeal.
Examples of the 2004-2012 Porsche 911 are now looking like very attractive used-car buys, but as ever with high-performance cars, it pays to be cautious. Follow our buyer's guide to help avoid the pitfalls and find the perfect 911 for you.
997-generation Porsche 911 history
Enthusiasts welcomed the '997' in September 2004. This generation of 911 was initially offered in 3.6-litre, 321bhp Carrera and 350bhp 3.8-litre Carrera S versions. A Cabriolet was added for spring 2005. These were all rear-wheel-drive cars, with the four-wheel-drive Carrera 4 and 4S models introduced in November that year.
More powerful Turbo and GT3 models were unveiled in 2006, with other engine choices enjoying a boost in power at the same time. The Carrera was increased to 341bhp, while the Carrera S now produced 380bhp. Meanwhile, the dual-clutch PDK automatic gearbox replaced the previous Tiptronic system.
Which is the best Porsche 911 for me?
Choosing a used Porsche 911 must be one of the most enjoyable prospects a motorist can ever hope to look forward to, and reading up on the different variants is an eye-watering experience. The range is fairly complicated, but there are certain features that are definitely worth looking for.
PASM (Porsche Active Suspension Management) is certainly worth having and is standard on the Carrera S, making the car even better able to deploy all its power on challenging country roads.
If you expect to spend a lot of time on a track, the Sport chassis lowers the car by 20mm and adds a limited-slip differential, but can make the car rather hard work on the road.The Bose stereo is a popular option, as is a sunroof. The Porsche Communication Management (PCM) multimedia system is worth seeking out, too. The 3.8-litre engine may be more powerful, but the 3.6-litre seems more durable and doesn't lack for grunt.The PDK is a far more sporty gearbox than the older Tiptronic automatic, so it's a lot more sought-after than the latter.
What to look out for
In a few cases, pre-2009 911s have been found to suffer engine failure. Potential signs are a ticking noise when the engine is idling and/or blackened tailpipes. Later-built 911s aren't affected.
On any high-performance car driven infrequently, the brake discs are prone to corrosion. Check the condition of the brakes on any 911 you're considering buying to avoid expenditure early in your ownership. The optional carbon-ceramic brakes aren't affected in the same way, but are very expensive to replace.
Evidence of new paint on the nose of the car doesn't necessary mean a major repair has been performed – 911s are notorious for picking up stone chips. If there are signs that other parts of the body have been painted recently, though, ask why.
Engine radiators and air-conditioning condensers can suffer from pinhole leaks and resultant failure. Replacement of either can easily run into four figures.
The suspension is generally durable, although front bushes are prone to wear, something which is accelerated on any car that spends a lot of time on a race track.
Expect a 50,000-mile life out of a clutch, although replacement can be needed a lot earlier on cars that are frequently driven hard.
If you're looking at buying a 997 privately, we strongly advise that an inspection be carried out by an acknowledged 911 expert prior to any money changing hands.
Recalls
Even cars like the Porsche 911 aren't immune to recalls and the 997 generation was recalled nine times between January 2006 and December 2012, although not every car has been affected by every recall.
Recalls that affected the most cars included campaigns to rectify split welds on the exhaust system, parking-brake failures and power-steering issues. GT3 and GT3 RS models were specifically recalled over fears their wheels could detach and seatbelt buckles refuse to release after an impact.
Alternatives
Many die-hard enthusiasts would say there's no substitute for a good 911, but other manufacturers offer cars that seek to appeal to the same customer base as the legendary Porsche. These include some big names like the Mercedes SL– a big two-seat cruiser with a folding metal roof – and serious power in the AMG versions.
More driver-focused rivals include the Jaguar XKR and Aston Martin V8 Vantage, both ferociously quick and both blending muscular lines with low-key elegance and traditional British craftsmanship
The Maserati GranTurismo offers a similar recipe with a strongly Italian flavour, while the high-tech BMW 6 Series Coupe and its blisteringly rapid M6 flagship mixes performance and usability – with expectedly high running costs.
For technology and near-unbeatable twin-turbo firepower, the Nissan GT-R is a compelling choice, especially if track prowess is an important factor. It may not carry a prestigious name, but it's one of the most thoroughly developed high-performance cars of all time.
Or, for the handling pleasure that only a mid-engined layout can deliver, the sophisticated Audi R8 may be just what you need. It's easy to drive fast and offers unparalleled build quality in a futuristic package.
Verdict
The Porsche 911 is a car that appeals on an emotional level and potential buyers are unlikely to be swayed by the experiences of other people. In 2016, it came a lowly 133rd out of 150 cars surveyed in our annual Driver Power owner satisfaction survey, including a last-place result in the field of in-car-technology. Of course, running costs are high and ride quality was criticised, as well as practicality.
But this is a survey that covers the vast majority of cars available on the UK market. Porsche 911 owners may well have different priorities to Ford Focus drivers. Thankfully, it seems that the core virtues of the Porsche – fantastic handling, performance and braking – are universally praised.
Don't expect to buy a Porsche 911 and run it on a shoestring budget. Also, try not to be so captivated on the test drive that you forget to ask important questions about history and maintenance. Above all else, make sure that any Porsche you consider buying has been looked after in the manner it deserves. Look for full service history from an official Porsche workshop or a reputable specialist.
If bought sensibly, the 997-generation Porsche 911 can make an excellent value-for-money route into Porsche ownership. Buy the right example now and enjoy it forever.
New 2020 Kia Stonic SUV: prices and specs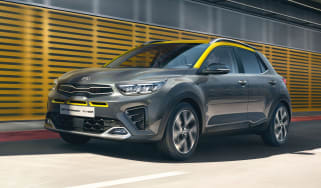 New 2020 Kia Stonic SUV: prices and specs
Updated Jaguar XF launched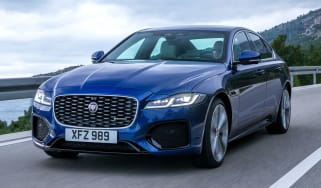 Updated Jaguar XF launched
Updated Peugeot 5008 starts at £29,585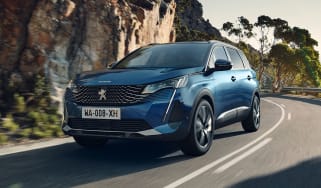 Updated Peugeot 5008 starts at £29,585