Used Mazda CX-5 buying guide: 2012-2017 (Mk1)
Good looking and practical, the Mazda CX-5 takes some beating as a compact family SUV
Mazda has built up a reputation for thoughtful, innovative design, high quality and eye-catching style. It makes some of our favourite cars, and the CX-5 is one of them. When it was released, it breathed fresh air into the compact SUV class, thanks to boasting flowing lines instead of the usual bulky, slab-sided looks.
Our 2012 review exclaimed that "the CX-5 has set a new benchmark for crossovers, combining space, quality and style with a great drive and incredible efficiency. It's rare that you can get all that in one affordable package that won't cost the earth to run – this is a car that can make you smile and keep you smiling".
That's as true today as it was then, and CX-5s are now available at attractive prices on the used car market – our buyer's guide will help you choose a CX-5 to suit your needs.
Mazda CX-5 history
The CX-5 was first seen in UK showrooms in early 2012. It could be chosen with a 2.0-litre petrol engine or a 2.2-litre diesel in 148 and 173bhp power outputs. It was innovative in being the first car with Mazda's 'SKYACTIV' technology, a package combining lightweight construction and more efficient powertrains in order to cut fuel consumption and CO2 emissions.
At launch, there were SE-L and Sport trim levels, with an SE-L Lux introduced in October 2013 with fleet customers in mind. It featured a standard sunroof and leather trim.
In spring 2014, there were improvements to ride quality and sound insulation. A full facelift followed in 2015, increasing standard equipment, improving the interior fit and finish and upgrading the size of the central infotainment display to seven inches. LED headlamps were also made optional at this point.
Which is the best Mazda CX-5 for me?
Buyers looking for a four-wheel-drive or automatic SUV will need to look for a diesel – the 2.0-litre petrol CX-5 was only offered as a two-wheel-drive manual. The more powerful of the two diesels is only available with four-wheel drive, but the 2.2-litre '150' engine can be either front or four-wheel drive.
SE-L models come with 17-inch alloy wheels, front and rear parking sensors and dual-zone climate control. There's also a 5.8-inch touchscreen display for the infotainment system – enlarged to seven inches on later models. Bluetooth phone integration was included, as were cruise control and automatic windscreen wipers.
Sport models are distinguished by 19-inch wheels and bi-xenon headlights, with leather trim and an power-adjustable driver's seat inside. This version's reversing camera is useful and a nine-speaker Bose stereo increases sound quality.
SE-L and Sport are also available in Nav spec, which adds an integrated TomTom-based sat-nav system, although some users have found this isn't as user-friendly as they'd like.A useful safety feature on all models is City Braking, which applies extra force to the brakes if the system senses you're trying to make an emergency stop.
Some front-wheel-drive CX-5s have accrued high mileage as company cars and these will be the cheapest examples you'll find. Only one in 10 used CX-5s has a petrol engine and around a quarter are fitted with an automatic gearbox.
Running costs, maintenance and parts
The front-wheel-drive 2.2-litre '150' diesels are the most economical and can achieve 61mpg – a good figure for this kind of car. They're the best for emissions, too, with road tax of just £30 per year. Four-wheel-drive models of either power output should still achieve 54mpg, or 51 with an automatic gearbox. Even the 2.0-litre petrol models manage a respectable 54mpg, while road tax for most of these is £130 or £145.
Partnership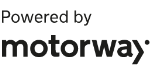 Need to sell your car?
Find your best offer from over 5,000+ dealers. It's that easy.
No CX-5 is especially cheap to insure, with groupings ranging from 15 for the entry-level petrol cars to 21 for the most powerful four-wheel-drive diesel.
All CX-5 models will need a service every 12 months or 12,000 miles, and service costs vary depending on which operations are required. No Mazda CX-5 has a cambelt – a timing chain is fitted instead and this should last the lifetime of the engine.
The brake fluid will need changing every two years and the engine coolant should be renewed after 10 years or 125,000 miles, then every five years or 62,500 miles.
What to look out for
Mazda's Bluetooth system is reportedly a little temperamental and can either refuse to pair with a smartphone altogether or pair but not allow calls to be made. Check with a Mazda dealer whether your phone will be compatible with any CX-5 you're interested in.
It has also been reported that in some cases the engine oil can be diluted with diesel due to a problem with the car's diesel particulate filter (DPF). This is something you're unlikely to know about until the engine management warning light comes on, and it can be a costly issue to fix.
Elsewhere, some owners have reported a disappointing amount of road noise from their CX-5s. The tyres and road surface make all the difference, so when choosing tyres make sure to compare their noise ratings before making a purchase.
In the case of multiple warning lights showing on the dashboard, a software update performed by a Mazda workshop can often be the cure.
Recalls
Mazda cars tend to be very well built and reliable, so it's no surprise that there has yet to be a single recall for the CX-5.
Alternatives
As all-rounders go, it takes a very talented car to beat the CX-5, but some can certainly match it in certain regards. For driving pleasure, the Ford Kuga is an easy equal to the Mazda – it shrinks around you and never feels cumbersome. The Ford is also good looking and well equipped, but it can't match the Mazda for quality.
The Skoda Yeti wins the practicality battle and is also dependable, with very good fit and finish. The Mk3 Kia Sportage and Hyundai ix35 are reliable, too, with the advantage of excellent value. Some used examples still enjoy the balance of a very good warranty.
The Mk4 Toyota RAV4 was the car the CX-5 was designed to beat, and while the Toyota has greater off-road prowess, it can't match the Mazda's style. The fourth-generation Honda CR-V is a family favourite and extremely versatile, but it's rather bulky and ponderous to drive. Nissan's Qashqai is a compact, capable choice, while the larger Nissan X-Trail is a more practical affair.
The CX-5 also has a healthy range of premium rivals. If your budget is flexible, the BMW X1, Audi Q3 and Range Rover Evoque are all very desirable, while the Volkswagen Tiguan is a more low-key – but equally high-quality – German alternative.
Verdict
The Mazda CX-5 occupied 49th place in our 2016 Driver Power owner satisfaction survey – a good showing when you consider it was being judged against newer rivals. Practicality and performance were both singled out for particular praise, while road handling, ride quality, seat comfort and ease of driving were also well regarded by owners.
Reliability and build quality were both more than acceptable, but few seem impressed by the in-car technology or running costs that are part of CX-5 ownership.
As it's not as well known as some compact SUVs, the CX-5 hasn't sold as well as many rivals, which means fewer are available used. However, with many examples now reaching their third birthday, they're beginning to arrive on forecourts in greater quantities.
They tend to be well looked after: many have low mileages and most will have a full Mazda service history. Nearly all should offer trouble-free ownership. Dealers aren't going to be giving them away, but a perfectly capable older CX-5 will still present a huge saving from a brand-new car.
Engine management light: top 5 causes of amber engine warning light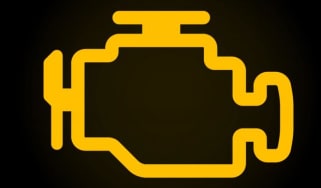 Engine management light: top 5 causes of amber engine warning light
Best new car deals 2023: this week's top car offers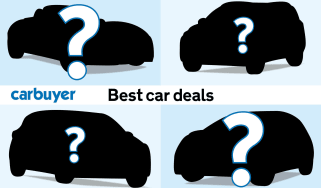 Best new car deals 2023: this week's top car offers
Swoopy new Toyota Sport Crossover Concept to take on Polestar 2 in 2025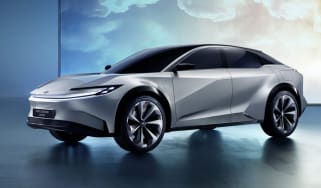 Swoopy new Toyota Sport Crossover Concept to take on Polestar 2 in 2025