The best supercars money can buy
Discover the very best supercars, including models from Ferrari, Porsche, Lamborghini ...and Ford
BMW i8
The BMW i8 doesn't look like a car that went on sale 2014. It wouldn't look out of place in a new car showroom in 2024, such are those space-age looks. The collection of curves, sharp angles and those upward-opening doors look unlike anything else on the road.
Yet that's not the most impressive thing about it. Nor is it the clever and environmentally friendly way that the carbon fibre used in the i8 is created. It's the fact that this is a plug-in hybrid car.
It just happens to be an extremely fast one.
Under the bonnet sits a 1.5-litre petrol engine from a MINI, but it's joined by an electric motor. Because the motors give instant power, it'll accelerate from 0-62mph in just 4.4 seconds. Drive it carefully, and it'll drive using electricity alone for up to 22 miles. BMW claims fuel economy of 134.5mpg and CO2 emissions of just 49g/km. Supercars don't come much more striking, frugal or kinder to the environment.
Lamborghini Huracan
Critics say the Lamborghini Huracan doesn't look as wild as a Lambo ought to, but it's certainly the most usable car the firm has ever made. That's because it shares much of its DNA with the Audi R8, the best 'everyday supercar'.
It loses little of its visceral appeal as a result. Its 5.2-litre V10 isn't short on drama or power. With 572bhp in the rear-wheel-drive LP580-2 or 602bhp in the four-wheel-drive LP610-4, acceleration is in the low three-second range.
It's cheaper to run than the Lamborghini Gallardo it replaced, but much of the kit you'd expect from a £180,000 supercar is optional – including parking sensors, sat nav and Bluetooth.
That's missing the point, though. The Huracan is designed to be theatrical, and with all that power, sharp styling and a clever four-wheel drive system, it is exactly that.
Honda NSX
The Honda NSX shares its name with a mid-engined supercar that first arrived in 1990. That car was famous not only for the part that the late, great Ayrton Senna played in its development, but also for its genuine day-to-day usability.
Today's all-new NSX takes a few points of reference from the old car – mid-mounted V6 engine, comfortable interior, striking looks – but adapts them to suit the 21st century. A far cry from the 276bhp of the original, the new car's 3.5-litre engine produces 573bhp with help from two turbochargers and three electric motors. You can even travel entirely on electric power in Quiet mode for short periods of time, or let the car's performance loose in Sport, Sport+ and Track modes via a nine-speed dual-clutch automatic gearbox.
The NSX is a relatively heavy car thanks to all that technology, but it does well to hide it – not least because it's very fast and feels light on its feet from behind the wheel. The 0-62mph sprint takes around three seconds and you'll accelerate on to a top speed of 191mph if you have a closed runway or racetrack to play on.
Four-wheel drive means you'll never be left wanting for grip in corners or traction off the line; you'll be thankful for its inclusion when the weather turns, too. The NSX is a supercar that's aimed squarely at its most usable rivals like the Audi R8; despite its supercar credentials and advanced technology, the NSX could easily be used every day – exactly as a Honda should.
Engine management light: top 5 causes of amber engine warning light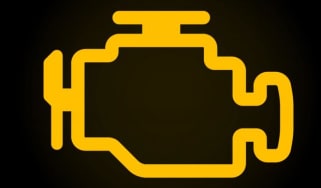 Engine management light: top 5 causes of amber engine warning light
Electric MG 4 to arrive in September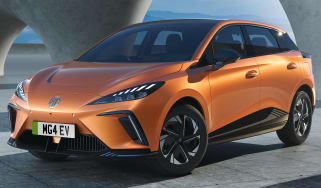 Electric MG 4 to arrive in September
Best new car deals 2022: this week's top car offers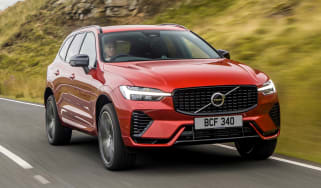 Best new car deals 2022: this week's top car offers