Used Volkswagen Scirocco buying guide: 2008-2017 (Mk3)
As a stylish but sensible secondhand coupe, the Volkswagen Scirocco makes a lot of sense
After a 16-year gap, the famous Scirocco name returned to Volkswagen's line-up in 2008. As with its predecessors from the '70s, '80s and '90s, the third-generation Scirocco took its platform from the humble Volkswagen Golf, dressed it up in a slinkier suit and gave it a sharper driving experience.
It was instantly successful, offering a fantastic compromise between sensible and sporty, with stylish design, a great range of engines, reasonable practicality and all the solidity you'd expect from a VW.
This Scirocco is starting to feel a touch long-in-the-tooth compared to its rivals, but it's beginning to make a compelling case for itself on the used market.
Volkswagen Scirocco Mk3 history
The third generation of the Volkswagen Scirocco coupe arrived in the UK in September 2008 and was initially only available with one engine and in one, very high-spec, GT trim level. That engine was the same 197bhp turbo 2.0-litre four-cylinder petrol found in the contemporary Golf GTI hot hatchback. However, there was a choice between a six-speed manual or six-speed dual-clutch 'DSG' automatic gearbox.
Just a month later, however, a new entry-level trim and a couple of less powerful engines – a 138bhp 1.4-litre turbo petrol and a 168bhp 2.0-litre diesel – were introduced. May 2009 saw the introduction of a more powerful 168bhp diesel engine, although this was only available in top-spec GT trim.
The first high-performance R versions arrived in February 2010, armed with a 265bhp version of the turbocharged 2.0-litre four-cylinder petrol engine and four-wheel drive. At the same time as the R, a new entry-level version with a 120bhp version of the turbocharged 1.4-litre petrol was introduced.
Subsequently, from November that year onwards, VW's BlueMotion fuel-saving technology was introduced on the 2.0-litre petrol cars as well, while that year also saw some slight styling tweaks and a revised interior.
August 2014 saw a major facelift of the whole range.
Which is the best Volkswagen Scirocco version for you?
If low running costs are your priority, look for a diesel. Fuel economy for these models ranges from 53 to 55mpg, while CO2 emissions of either 134 or 139g/km mean road-tax bills of £130 a year.
That being said, the petrols aren't too bad when it comes to economy and road tax. Both the 120 and 158bhp engines manage more than 40mpg, while the 197bhp 2.0-litre still manages 38mpg according to official figures. Road tax will set you back a fair whack, though, ranging from between £145 for the entry-level petrol all the way up to £210 for the 197bhp version.
Unsurprisingly, the hot 'R' model will cost the most to keep fuelled and on the road. Officially it'll average around 34mpg (but expect much less than this) and CO2 emissions of 189g/km mean an annual road-tax bill of £265. This is, however, the price you pay for owning a high-performance car.
Whether you prefer a manual or automatic gearbox, you're well catered for. The six-speed manual is lovely to use, while the six-speed DSG automatic was one of the first dual-clutch boxes to go on sale. Its shifts are both smooth and fast, whether you change gear yourself or keep it in automatic mode.
Partnership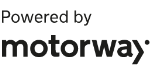 Need to sell your car?
Find your best offer from over 5,000+ dealers. It's that easy.
You shouldn't find any version of the Scirocco wanting in terms of equipment. Even entry-level models get 17-inch alloys, climate control, electric windows, MP3 connectivity and a touchscreen infotainment system as standard.
Meanwhile, high-spec GT models add a multifunction steering wheel, privacy glass and 18-inch alloys, while in late 2012, sat nav and a multifunction steering wheel became standard across the range.
Running costs, maintenance and parts
We covered the Scirocco's road tax and fuel economy earlier in this piece and, for a sporty car, they're not too bad. In terms of other running costs, maintenance and parts, it remains pretty reasonable – hardly surprising given it shares a lot of its mechanical underpinnings with the sensible VW Golf.
Entry-level Sciroccos sit in insurance group 18, while the most expensive to insure are, unsurprisingly, the high-performance 2.0-litre TSI and R models, which range from group 32 to 34.
Servicing won't cost the earth, either. You can choose between variable and fixed service plans, with the former allowing up to 18,000 miles or two years between services. The latter requires a check-up every 12 months or 10,000 miles. A variable servicing scheme will cost you between £179 and £249 for each service, while the fixed one costs between £130 and £240 per visit.
All engines apart from the 1.4-litre turbocharged petrol need a new cambelt and water pump every five years, which should cost around £500, while you'll need to service the air-con every two years at about £80 a go.
Other parts and maintenance costs are reasonable, too, with a set of front brake pads costing around £70 and a set of front brake discs setting you back between £110 and £115. If you need to replace the electric door mirror glass, then this will cost about £53, while a set of front wipers costs around £17.
These are main dealer prices – if you go to an independent specialist (only recommended if the car is out of warranty) expect to pay considerably less.
What to look out for
As the Scirocco is based on some pretty well tried-and-tested Volkswagen Golf mechanicals, there aren't too many scare stories when it comes to mechanical glitches; rather just a few irritating niggles.
Perhaps the biggest worry is that the 1.4-litre TSI engine in 138bhp form has a habit of developing a misfire (when one or more cylinders either doesn't fire, or fires at the wrong time). While not catastrophic, it'll harm performance and refinement and not addressing it can cause damage to the pistons.
Neither should electrical issues cause too much concern, although early cars can suffer from some glitches that are hard (and therefore expensive) to get rid of. Make sure everything works before taking the plunge. In-car Bluetooth connectivity was still a relative novelty when the Scirocco launches, so its system can be a little temperamental. It's fiddly to set up in the first place and some phones just aren't compatible with it at all, so make sure yours works before buying.
Recalls
So far, just the two recalls have been issued for the Mk3 Volkswagen Scirocco. The first was for cars built between September 2008 and the end of August 2009 with the six-speed dual-clutch automatic gearbox. The clutch could inadvertently disengage, resulting in a sudden loss of drive.
The second was for cars built between 2009 and the end of 2011, with a fuel leak being the issue. These recalls were announced in December 2009 and 2011 respectively and if the car you're looking at falls within these dates, then make certain the repair work has been carried out before buying.
Alternatives
The Scirocco's biggest rival was from within the Volkswagen Group of companies – the Audi TT. Also a slinky coupe based on the Volkswagen Golf, the TT was slightly sharper to drive, but less practical than the Scirocco.
Meanwhile, you could also go for the slightly agricultural Nissan 370Z, which offered more performance and a more hands-on driving experience than the Scirocco, but cost more to run and lacked some of the VW's finesse.
Meanwhile, the Mazda RX-8 also offers some left-field thrills, but its unconventional engine layout is thirsty, uses oil by the gallon and can be expensive to maintain. None of these rivals could match the Scirocco for practicality, either.
Verdict
The 16-year gap between the second and third generation of the Volkswagen Scirocco was definitely worth the wait. Our sister title Auto Express awarded the car five stars when it first appeared in 2008 and although cynics say it's just a Golf in a sharp suit, we think there's more to the Scirocco than that.
It has a classier interior than an equivalent Golf, as well as a sportier driving experience, while it looks distinctive enough to turn heads, too. Yes, it's starting to feel a little dated now, but it's still a great second-hand buy – especially if you're after a sporty car with reasonable practicality.