Volkswagen Scirocco R coupe (2008-2017)
"The Volkswagen Scirocco R has plenty of power and looks good, but has been overtaken by newer rivals offering better value"
Pros
High-quality interior
Strong performance
Sporty styling
Cons
Cheaper, faster rivals available
Impractical boot
High price
The Volkswagen Scirocco R sits at the top of the tree when it comes to VW's sporty three-door coupe. While this makes it a rival to models like the Audi TT, Toyota GT 86, Nissan 370Z and BMW 2 Series, its performance is also likely to put it on the shortlist of many a hot hatchback buyer.
When it was last updated in 2014, the 2.0-litre turbocharged engine was tuned to deliver 276bhp to the front wheels. At the same time, the bumpers were also sharpened up and aerodynamic spoilers were added to the nose and tail of the Scirocco, along with new tailpipes.
While these changes helped give the Scirocco a modern twist, there's little getting away from the fact the car has been on sale for almost a decade now, in which time new coupes have been released and the hot-hatchback class has spawned models like the Ford Focus RS with 345bhp and a hugely advanced four-wheel-drive system.
The ageing process is probably most evident inside, because while there's still plenty to like about sitting in the Scirocco – it has a great seating position and sturdy feel – its styling, infotainment system and features are a generation or more behind the latest Volkswagen Golf R mega-hatch.
It can still be great fun to drive, but getting from 0-62mph in the quoted 5.7 seconds is an exercise in trying to avoid too much wheelspin. Once the Scirocco is up to speed, the performance is impressive and more usable. Its involving handling will satisfy most drivers too, with lots of grip, communicative steering and a satisfying manual or automatic gearbox.
The Scirocco received a full five-star safety rating when tested by Euro NCAP, but it's worth noting this was back in 2009. The criteria has been made tougher since, so a five-star car tested more recently is likely to be safer. Reliability could also be a slight concern, because the Scirocco failed to appear in our 2017 Driver Power results of the top 75 cars on sale.
MPG, running costs & CO2
Economy is reasonable for a car with this much performance
If you're in the market for a Scirocco R, it's fair to say that speed and driving thrills are more of a priority than frugality. Even so, the Scirocco R shouldn't break the bank in terms of running costs. If you choose a manual gearbox, fuel economy of 35.3mpg is bearable, though CO2 emissions of 187g/km mean it sits in the top Benefit-in-Kind (BiK) bracket, ruling it out for most company-car drivers. The automatic DSG gearbox improves economy very slightly: rising to 35.8mpg.
After the first year's CO2-based road tax (generally included in the on-the-road price), all Sciroccos cost £140 a year to tax. Those with a list price (including options) of more than £40,000 are liable for an additional surcharge of £310 a year in years two to six, bringing the annual bill to £450 during that period.
Servicing costs should be reasonable and Volkswagen's fixed-price service plans make budgeting easy.
Engines, drive & performance
Fantastic fun to drive but firm ride is hard to ignore
The Scirocco R has a similar 2.0-litre turbocharged petrol engine to the Volkswagen Golf GTI, although performance tweaks mean it produces an impressive 276bhp. That translates into a seriously swift car, capable of getting it from 0-62mph in just 5.7 seconds; this time drops to 5.5 seconds with the automatic DSG gearbox fitted.
While you're unlikely to really need more power, the nature of performance-orientated cars means many buyers will be tempted by the Ford Focus RS' 345bhp engine, while the (cheaper) Volkswagen Golf R boasts extra power and a quicker 0-62mph time. On the road, the Scirocco R is enjoyable to drive, but the stiff sports suspension can make it uncomfortable at times, so check you're happy with this on any test drive.
Partnership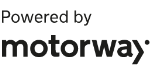 Need to sell your car?
Find your best offer from over 5,000+ dealers. It's that easy.
Because it's based on previous-generation Volkswagen Golf underpinnings, the Scirocco R can't match the quiet, smooth driving characteristics of the Audi TT, while the SEAT Leon Cupra feels sharper to drive. The Scirocco R isn't a bad car to drive at all; it's just that newer cars are even better.
Interior & comfort
The interior is a lovely place to sit, but the Scirocco R can be uncomfortable
As this is the high-performance version of the standard Scirocco, Volkswagen has fitted stiffer, adjustable sports suspension and lowered the ride height by 10mm. While that means there's almost no body lean in corners, even small imperfections in the road are felt inside, and this can become tiring on a long journey.
If you're happy with this compromise, the Scirocco R is generally very enjoyable to drive, with specially tuned power steering providing plenty of 'feel' through the wheel and making the car easy to place accurately on the road.
Inside, the front sports seats are extremely comfortable, even on long journeys, while rear passengers get more headroom than you might expect given the Scirocco's low, sleek, coupe roofline. All the switches are logically laid out and easy to operate, and although the Golf R boasts a newer dashboard design, the Scirocco R still feels pretty special inside.
Its technology is falling behind the latest offerings, though. The Golf R can come with a nine-inch touchscreen that supports gesture recognition, while traditional instrument gauges can be replaced with an Active Info digital display capable of replicating the sat-nav map in the binnacle.
Practicality & boot space
The boot is a good size, but it's high-set and awkward to load
The Scirocco R benefits from a 310-litre boot – not bad for a coupe and almost as much as family hatchbacks like the Ford Focus and Volkswagen Golf. It's a shame, given this ostensible practicality, that the Scirocco R's boot has a high, awkwardly shaped hatch, which makes loading bags tricky. The rear seats do at least fold flat, revealing a 1,006-litre load area.
Reliability & safety
An excellent safety rating, but reliability niggles cause concern
While everything about the Scirocco R feels solid and well built, a 99th-place finish (out of 200 cars) in our 2015 Driver Power customer satisfaction survey doesn't inspire enormous confidence, compounded by no-shows in the 2016 and 2017 results.
It's also important to note that while the Scirocco's five-star Euro NCAP crash safety result points towards it being a very safe car, it was awarded in 2009. The test criteria has become much stricter since then, making it difficult to compare with newer models. What we know for sure is that the Scirocco R lacks some of the latest safety features like autonomous emergency braking (AEB).
Price, value for money & options
Reasonable value for money, but the competition is stiff
As the highest-specification model in the Scirocco range, the Scirocco R can hardly be called cheap. However, it's a high-performance coupe and feels very well equipped inside and out. All Scirocco Rs come with R-branded leather seats, 19-inch alloy wheels, bright bi-xenon headlights, sat nav, LED daytime running lights and adjustable sports suspension as standard. Despite these bells and whistles and its sleek looks, the Volkswagen Golf R and SEAT Leon Cupra are cheaper to buy and better to drive, while the Audi TT feels more 'special' and the Ford Focus RS offers even more performance. With rivals like this, the Scirocco R is hard to recommend.