Used Jeep Grand Cherokee buying guide: 2005-2010 (Mk3)
If you fancy a big, brash slice of American pie, the Mk3 Jeep Grand Cherokee serves it up, though running one won't be to all tastes
From a common-sense point of view, buying a second-hand third-generation Jeep Grand Cherokee is probably a mistake. It's very expensive to run, has an iffy reputation for reliability, isn't that good to drive and – despite being huge – can only seat five.
If you're reading this guide, though, you probably don't care about those shortcomings. The Mk3 Grand Cherokee has enough character and charm to allow its foibles to be seen through rose-tinted spectacles, while further appeal comes from the image it has held onto since the Second World War. The third-generation Jeep Grand Cherokee is also one of the most capable used off-road cars available, while the comfortable, well-equipped interior and powerful engines also count in its favour.
Jeep Grand Cherokee Mk3 history
Jeep introduced the Mk3 Grand Cherokee in the summer of 2005. It came with a choice of with three engines. Most buyers chose the 215bhp Mercedes-sourced 3.0-litre diesel, though 231bhp 4.7-litre and 322bhp 5.7-litre V8 petrol engines were also offered. All cars came with a five-speed automatic gearbox and four-wheel drive.
In 2006 the Grand Cherokee's interior got some much-needed improvements, and the range was increased with the addition of an outlandish 420bhp 6.1-litre SRT-8 model.
The petrol engines have their own equipment level, while diesel cars were offered in Limited, S Limited and Overland formats. All include leather seats, air-conditioning, cruise control, traction control, ISOFIX child seat mounts and remote central locking.
The S Limited has fancier alloy wheels and plusher seats than the standard Limited trim, while top-spec Overlands get extra wood and leather inside, plus sat nav and a high-end stereo. However, even with these extra features, the Grand Cherokee never feels as plush inside as a BMW X5 or Audi Q7 of the same period. Jeep brought out a facelifted model early in 2008, with the whole range getting freshly designed headlights and new alloy wheels as well as a multimedia system.
Which is the best Jeep Grand Cherokee Mk3 version?
Unless you're happy depositing vast amounts of petrol into the Grand Cherokee with monotonous regularity, choose the diesel engine – it's the only sensible one in the range. If you can find an Overland model at a reasonable price, the extra equipment this comes with is desirable, though all cars are pretty well equipped.
Running costs
This is where the bad news starts. A Grand Cherokee with the 3.0-litre diesel engine will only manage 27mpg, while the 4.7, 5.7 and 6.1-litre petrol engines return just 17-19mpg. If you're looking at cars registered before 23rd March 2006, road tax comes in at £295, but models registered after this all cost £515 a year in Vehicle Excise Duty.
As well as having prodigious thirst, the petrol engines also need servicing every six months or 7,500 miles. Budget £350 for a minor check-up at a franchised Jeep dealership and £500 for a major, but be warned that a major service for the performance-orientated SRT-8 model costs around £750, though a minor one is less alarming, at £300. The diesels can go a year or 12,500 miles between maintenance pit stops, with a minor service costing around £350 and a major coming in at £550 or so. Independent garages may be able to undercut these prices.
The engines are all chain-driven but they still have a drive belt that needs changing periodically. With diesel cars this should happen every four years or 50,000 miles at a cost of roughly £275. The same job is around £350 for the petrol engines and needs to be done every three years or 37,500 miles.
Partnership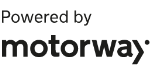 Need to sell your car?
Find your best offer from over 5,000+ dealers. It's that easy.
Jeep recommends replacing the brake fluid every two years, while the coolant needs replenishment every five; both jobs should set you back around £100. Parts don't come cheap, with Jeep charging around £300 for a set of brake pads and £250 for discs. Again, it's probably worth calling a few independent garages for quotes.
Jeep Grand Cherokee: what to watch out for
The Grand Cherokee has a few gremlins that are worth knowing about before you let your wallet follow your heart. Inspect the interior carefully, as bits of trim can become loose or break fairly easily. Ensure all the electrical systems work as they should and try the car's lights: in particular, check the illumination around the dashboard dials works as it should, as any issues with this can be expensive to fix.
Look carefully at the front of diesel engines for oil leaks, as the sump gaskets and oil temperature gauge can drip. Speaking of leaks, be sure the boot lid and bonnet stay open on their hydraulic struts, as these are known to let in air and fail – though replacements are only £25 or so. Finally, listen for any strange noises from the suspension: shock absorbers and anti-roll bar bushes are known weak spots.
Jeep has recalled the Grand Cherokee a few times. A problem with the heated seat elements prompted the first recall and affects all models made up to December 2005. Grand Cherokees built from January 2006-October 2007 need their brakes inspecting, while a problem with the 'park' function of the automatic gearbox caused another recall, with Grand Cherokees made up to March 2010 potentially being affected. See the DVSA's recall checker for more information.
Alternatives
If you'd prefer a capable SUV with a British badge rather than an American one and you're happy with just five seats, consider the Mk1 Range Rover Sport: our used buying guide has more information. The larger Range Rover is also worth a look, as is our used buying guide for it. The Volkswagen Touareg is another competent, imposing five-seater 4x4 and we've a used buying guide for that, too. Buyers more interested in seven seats should check out our used buying guides for the original Volvo XC90 and the third-generation BMW X5.
Verdict
If you're aware of Jeep Grand Cherokee's myriad shortcomings and are still drawn to its looks, character and power, buying a well-sorted one can scratch an itch other SUVs just can't reach. Problem is, if you buy with your head instead of your heart, all the rivals listed above are better cars in almost every area.
Engine management light: top 5 causes of amber engine warning light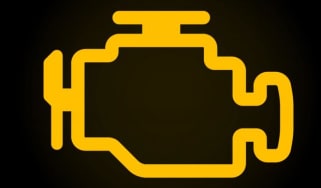 Engine management light: top 5 causes of amber engine warning light
Tesla Cybertruck finally delivered: specs, prices and UK availability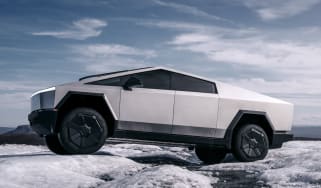 Tesla Cybertruck finally delivered: specs, prices and UK availability
Best new car deals 2023: this week's top car offers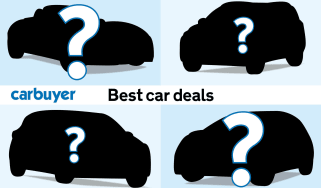 Best new car deals 2023: this week's top car offers