Used Citroen C3 buying guide: 2010-2016 (Mk2)
The Mk2 C3 hatchback might not stand out from a crowd on looks, but its low purchase price and running costs are undeniably attractive
Although you'd hardly know it to look at the brand's latest range of cars, certain Citroen models have struggled to project a distinctive identity in recent years. Once renowned as a maker of idiosyncratic, fiercely individual cars, the famous French marque suffered a few lapses into the anodyne during the last decade.
The second-generation Citroen C3 is one such car, but its slightly uninspiring image is actually a blessing in disguise and leads to it being one of the best-value used superminis you can buy. It also happens to be a very capable family car, with economical engines and some clever design features. It's practical, too, with a 300-litre boot that expands to 1,121 litres if you fold the rear seats down.
The C3 hatchback really deserved to be more popular, but was rather overshadowed by its more stylish C3 Picasso and C4 Cactus stablemates. As it's perhaps not as sought-after as it should be, you can buy a tidy C3 for a temptingly small sum of money.
Here's our guide to getting the best Mk2 C3 for you.
Citroen C3 Mk2 history
Replacing the curvaceous first-generation C3, the Mk2 arrived in UK showrooms in March 2010. Five engines were initially offered: 1.4 and 1.6-litre HDi diesels with 75 and 90 or 110bhp respectively, or 75bhp 1.1-litre and 95bhp 1.4-litre petrol engines. These came with a manual gearbox, while an automatic was optional on the range-topping 120bhp 1.6-litre petrol in VTi models.
Another automatic choice is the e-HDi 70 Airdream EGS VTR+, an economy-minded model that arrived in January 2012 with the promise of 83mpg. The entire range received a facelift in June 2013, where all the petrol engines were replaced by the 1.0 and 1.2-litre PureTech engines that can also found under the bonnet of the Peugeot 208. The styling was tidied up inside and out and a little extra equipment was made standard across the range.
Which is the best Citroen C3 Mk2 for me?
When looking at C3s, you may notice that the interior finish feels a little dowdy in entry-level models; we've found the materials improve as you head further up the range. Of course, standard equipment increases, too, so it's well worth buying the highest specification you can afford.
Every C3 has electric front windows and door mirrors, remote control central locking and a height-adjustable driver's seat. We recommend looking for at least a 1.2-litre VTi or 1.4-litre HDi, ideally an improved post-2013 example.
The VTR+ is very well equipped indeed. You get a panoramic windscreen, air-conditioning and cruise control, alloy wheels and Bluetooth phone connectivity. Exclusive cars add climate-control air-conditioning and electric rear windows, privacy glass and an alarm, while the 110bhp diesel features 16-inch alloy wheels and power-folding door mirrors.
You can pick up an early 1.4-litre VTR+ for around £3,000, although it's likely to have covered fairly high mileage – around 80,000 miles isn't unusual. Only around one in 10 C3s has an automatic gearbox and cars so-equipped are notably more expensive than manual examples. About half of all C3s are diesels.
Running costs, maintenance and parts
The 1.6-litre VTi petrol is unsurprisingly the least economical C3 and offers between 40 and 47mpg – but the hard-worked 1.1-litre petrol will struggle to return more than that latter figure. The 1.2-litre petrol, though, can manage between 60 and 65mpg, which means it's worth considering if you're tempted by a diesel. Of these, the 1.4-litre is the more economical, with 65-83mpg possible.
C3s that have passed their third birthday are eligible for cut-price servicing through Citroen workshops. After this point, routine visits alternate between minor and major services and there's an 'essentials' programme available that uses compatible – although not Citroen-branded – parts, in order to reduce costs.
Partnership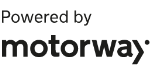 Need to sell your car?
Find your best offer from over 5,000+ dealers. It's that easy.
Diesel engines use a cam belt that needs replacing after 10 years (or between 80,000 and 150,000 miles depending on age and specification).
What to look out for
The C3 is a relatively simple car, but can be prone to annoying niggles. Many owners have reported that the Bluetooth system can refuse to pair with some mobile phones; this is due to the software that controls the interface. A software upgrade can also improve the jerky behaviour of the Sensodrive automatic gearbox, owners say. It's not unusual to find a C3 with faulty electrical features, either – the central locking or electric windows failing to operate can point to a defective control module.
The C3's suspension can give rise to trouble – a car that looks to be sitting low at one corner might have suffered a broken coil spring and a knocking sound when driving over bumps can point to worn drop links.
Look for evidence of oil leaks from the engine, too – the timing-chain tensioner bolt, sump and driveshaft seals have all been known to fail and allow oil to seep through.
Recalls
The sheer number of recalls announced so far for the Mk2 C3 might shock you – 32 have been rolled out since the car went on sale. However, some of these were very specific and related only to a handful of cars.
Common recall causes have been damaged brake hoses, potential fuel leaks and lighting failures, as well as power steering glitches and the possibility of the engine cutting out. Problems have arisen with the C3's front suspension, too, and some cars faced the chance of the rear windscreen falling out. It's worth contacting a Citroen dealer to ensure that no recalls are outstanding on any C3 you consider buying.
Alternatives
One reason that the C3 isn't the most popular car in its class is the sheer strength of its rivals. Top of the pile is the Ford Fiesta, which sells in greater numbers than any other supermini in the UK and is praised for its driving manners and generous standard equipment. The Vauxhall Corsa is very popular, too, and its ease of driving makes it a favourite of new drivers and driving schools alike.
The Renault Clio and Peugeot 208 offer great value and a touch more style than the C3, while the SEAT Ibiza and Skoda Fabia are tops when it comes to build quality. The Volkswagen Polo is a classy – if pricey – choice, while the Kia Rio and Hyundai i20 are very reliable and offer the reassurance of a long warranty, even on used examples.
Verdict
Citroen owners aren't universally delighted with their cars – the brand finished in 26th place out of 27 companies covered in our 2017 Driver Power owner satisfaction survey. Citroen drivers would appreciate quieter engines and an improvement in build quality and a little more interior versatility.
However, they're very pleased with the low running costs of their cars, with good fuel economy and low servicing costs coming in for applause. Reliability doesn't seem to be too disastrous, either – although 12.8% of owners report at least one fault in the first year of Citroen ownership, this is by no means the worst figure in the industry.
The Citroen C3 was never an all-round class leader, but this leads to it being a very affordable machine that's more competent than you might think. With plenty of high-mileage examples plying the roads every day, the C3 has proven itself as generally robust and dependable, although most used examples tend to be privately owned cars that are used mainly for short journeys. As a value-packed family car, the underrated Citroen C3 hatchback deserves a second glance.