Top 3 7-seat SUVs for £10,000: Kia Sorento, Land Rover Discovery, Volvo XC90
"Dear Carbuyer: I love the style of an SUV, but I need the versatility of a seven-seater. What's available for £10,000?"
There's no shortage of options for people looking for seven seats in their next car, but where the first port of call for buyers needing to fit more than five in their vehicle used to be an MPV, the focus has switched to SUVs in recent times. It means that if you want some 4x4 ruggedness to accompany your seven-seat practicality, there are loads of options and a £10k budget opens the door to some used family 4x4 models that we rate very highly.
A key thing to bear in mind when choosing any seven-seat vehicle is that all seven-seaters aren't equal. Many SUVs and MPVs have an extra pair of seats that flip up out of the boot floor, but space in these can be severely limited to the point that they're only really suitable for smaller children. Access to the third row is another key consideration, as is the amount of boot space that's left over in the car once all seven seats are in use. SUVs are particularly prone to such issues thanks to their higher floors but many can do the job.
Some car buyers will only need seats six and seven rarely, but if you plan to use them on a daily basis make sure that you're happy with the legroom and the remaining luggage capacity behind.
Below you'll find our top three picks in this market, one for those who prioritise economy, one for those looking for space and one for those after a high quality finish...
Top three used seven-seat SUVs for £10k
Kia Sorento - The economical choice
For: Strong performance, generous equipmentAgainst: Cheap-feeling interior, smallest boot here
If you're regularly going to be carrying around a full complement of passengers, the Kia Sorento is a worthy contender. The 2.2-litre diesel is the most powerful engine here and endows the SUV with the best performance and strongest economy of this trio.
While grown-ups are likely to find the third-row seating a little bit cramped, there's plenty of space elsewhere and equipment is generous. The £10,000 budget is enough to pick up an 11-plate Sorento KX-3 with 76,000 miles.
Inside
The Sorento can't quite compete with the other two cars here in terms of quality, although it feels sturdy enough. All models get cruise control and Bluetooth and only the most basic version does without leather seats.
The Kia trails these rivals on practicality. Its boot has a 515-litre capacity, rising to 1,530 litres with the rear seats folded. The SUV didn't rank in our Driver Power 2017 used car satisfaction poll, but we haven't heard of many issues.
Buy a used Kia Sorento on Buyacar
Land Rover Discovery - The spacious choice
For: Smooth V6 diesel engine, huge bootAgainst: Lethargic performance, thirsty
Land Rover's chunky Discovery has the looks and status to impress the neighbours and, as the only car here equipped with a V6 diesel, it delivers excellent refinement. But it's thirsty and, weighing in at over 2.4 tonnes, also the slowest choice.
That brand prestige means another sacrifice, too. For the money, you'll have to settle for an older, higher-mileage car than if you go for either the Kia or the Volvo. We found a 2009 model with 91,000 miles advertised for precisely £10,000.
Inside
Although the Discovery's dash is button-heavy, it feels every bit as sturdy as you'd hope for from a Land Rover. Satellite navigation is available on almost all examples at this price, as is a full leather interior.
In seven-seat mode, there's 280 litres of space, and this increases to a van-like 1,950 litres with all the seats down. Discoveries aren't trouble-free; pay particular attention to cars equipped with air suspension, which is expensive to fix.
Buy a used Land Rover Discovery on Buyacar
Volvo XC90 - The high-quality choice
For: Comfortable and spacious cabin, safetyAgainst: Noisy engine, dull handling
Comfort, safety and a hugely versatile seating arrangement are combined in the stylish Volvo XC90, and that makes it an ideal car for big families. The 182bhp diesel engine is rather gruff under acceleration and can't quite match the Kia for performance, but a slick automatic gearbox and smooth ride make it a relaxing mile-muncher. Base-spec Active cars are well equipped and the £10,000 budget can get you a 2010 D5 diesel with 72,000 miles on the clock.
Inside
The XC90 features the most stylish interior here and the front seats are wonderfully supportive. All models come with either part or full-leather seats, as well as climate control and front, side and curtain airbags.
There's plenty of space in the boot, with 615 litres on offer. Fold the third row and you get 1,837 litres. Look out for injector problems in the D5, as well as worn chrome on the exterior. Family life takes its toll on the trim, too.
Buy a used Volvo XC90 on Buyacar
Would you like your own personalised Carbuyer Top 3 car recommendation? Tell us what you're looking for and what your budget is on Twitter or Facebook and we'll be happy to help...
Engine management light: top 5 causes of amber engine warning light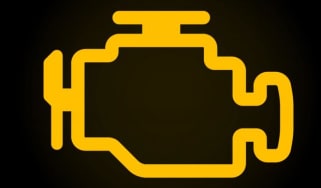 Engine management light: top 5 causes of amber engine warning light
Top 10 cheapest electric cars 2022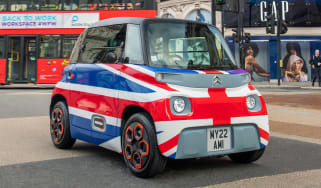 Top 10 cheapest electric cars 2022
Top 10 best electric SUVs 2022
Top 10 best electric SUVs 2022