Top 3 4WD hot hatchbacks for £30,000: Audi RS3 vs Ford Focus RS vs Mercedes-AMG A45
"Dear Carbuyer, I want to move up to a four-wheel-drive hot hatchback with loads standard equipment. What would you recommend for £30,000?"
There's been something of a horsepower war in the hot-hatchback class over the last 20 years or so, with a whole new category of sporty family car emerging. While the Volkswagen Golf GTI, SEAT Leon Cupra and Peugeot 308 GTi are all very capable machines, they no longer occupy the top rung of the hot-hatch ladder where it comes to sheer performance.
Best hot hatchbacks you can buy today
The Suzuki Swift Sport demonstrates that you don't need huge power to have a good time, and the Ford Fiesta ST follows a recipe that has been hungrily devoured by fast car fans for years. Factor in such capable cars as the Hyundai i30 N, Honda Civic Type R and Audi S3 and it's clear that enthusiastic drivers have never had so much choice.
With a budget of £30,000 and a speedy second-hand hatchback in mind, here's where our money would go:
Ford Focus RS: The driver's choice
For: Thrilling drive and performance, relative valueAgainst: Small boot, interior lags behind rivals'
The 'RS' initials are enough to send a shivers down the spine of many an enthusiastic driver, and the most recent Focus RS lives up to the brand's 'Rally Sport' heritage. Its turbocharged 2.3-litre engine develops 345bhp and, like all the cars in our list, all four wheels are driven. It makes easy work of putting that power to the ground and does so with an addictive rally-car exhaust note.
The Focus RS tops our list for driver involvement, and there's even a 'drift mode' for those in a playful mood. However, it lacks a little subtlety and class compared to the Audi RS3 and Mercedes-AMG A45 – the interior isn't as well finished and the image is a bit more 'boy racer'. The boot is far smaller than that of the regular Focus, too, at just 260 litres. It's good value, though – we found a '66-plate' RS with 4,500 miles for £28,500.
The Ford Focus didn't do badly in our 2018 Driver Power owner satisfaction survey, finishing 33rd overall out of 76 cars assessed. The best news was reliability – only 5.7% of Focus owners reported any faults in the first year of ownership. However, some owners of early RS' have reported coolant leaking into the engine; check the coolant level of any car you consider buying, and look for white smoke from the exhaust.
Audi RS3: The hi-tech choice
For: Characterful engine, sleek cabin, performanceAgainst: Thirsty, not cheap, handling a little dull
In many ways, the Audi RS3 has all the hot-hatch answers. It builds on the already impressive Audi S3 with a charismatic five-cylinder engine that makes 362bhp, and its four-wheel drive makes cross-country driving a cinch, even in adverse weather. It's a great choice for those who want to go fast without fuss, but some wish it was a little more dramatic, even with the firmest ride of our three cars.
The RS3 has things sewn up in one area – it's by far the victor in terms of quality and class. Few interiors, at any price, are better built, and there's decent space for those in the front or rear seats. Like the Focus, though, the four-wheel-drive system robs 100 litres from the standard A3's 265-litre boot.
Partnership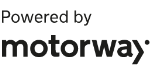 Need to sell your car?
Find your best offer from over 5,000+ dealers. It's that easy.
A 2015 RS3 with 17,000 miles can be yours for £29,995, but you might be surprised to find the Audi A3 trailing the Ford Focus in our 2018 Driver Power owner satisfaction survey – it came 46th out of 75 cars. Reliability seems to be a sticking point: 20.3% of A3 owners reported at least one fault in the first year of ownership.
Mercedes-AMG A45: The fastest
For: Rapid pace, huge levels of grip, plenty of kitAgainst: Stiff ride, questionable cabin finish
The arrival of the Mercedes-AMG A45 was little short of a sensation; here was a brand that had never really dabbled in hot hatchbacks, yet came very close to ruling the roost at its first serious attempt. The 355bhp A45 is seriously quick, with no shortage of grip and that desirable three-pointed star on the grille. It's a great-looking machine, too, especially with the outlandish carbon-fibre trim you could add as an extra.
While brutally fast, the A45 isn't exactly subtle in how it delivers its power, and the Focus RS is arguably a more rewarding drive. The Mercedes can't match the class of the Audi when it comes to interior feel, fit and finish, even if the A45's racy seats do lend it a sportier feeling inside. If you need to carry loads, though, the Mercedes is the clear winner of our three – it has a 341-litre boot.
It's sought-after secondhand: a 19,000-mile 2015 example will set you back £29,500. The A-Class seems reliable, too – only 2.9% of owners reported any issues in their first year of ownership in our 2018 Driver Power owner satisfaction survey. However, we have heard of gearbox faults in older examples, and the Mercedes joins the Audi and Ford in having running costs that will only increase if you routinely put all that power to use.