Top 3 tough 4x4 SUVs for £12,000: Land Rover Defender, Mitsubishi Shogun, SsangYong Rexton
"Dear Carbuyer, I need a simple four-wheel-drive diesel for the farm, where off-road ability is essential. What can I get for £12,000?"
SUVs, or Sport Utility Vehicles, are a common sight on Britain's roads today, and make up a large proportion of all new cars sold. Thes big, practical vehicles have never been more popular, and are available at all price points, from the Dacia Duster to the Bentley Bentayga. Almost ironically, though, many of today's favourites are a far cry from the rugged off-road cars that inspired the breed.
Many have sacrificed all-terrain prowess for sleek looks and on-road comfort, and some don't even offer four-wheel drive capability for tackling tough conditions. There are some, though, that remain true to their roots. The Toyota Land Cruiser has been well proven in hostile terrain, and the Suzuki Jimny is remarkably capable given its diminutive size and affordable price.
However, if all-round, no-frills usefulness is what you're after, the three cars below are what we'd choose with a £12,000 budget in mind.
Land Rover Defender: The no-compromise choice
For: Classic design, unbeatable off road, holds valueAgainst: Cramped cabin, noisy, poor on-road handling
Land Rover Defender has become synonymous with off-road driving, and the four-wheel-drive British icon has an incredibly loyal following. It's no longer produced, but there's a huge industry dedicated to the upkeep, modification and restoration of these somewhat crude but undeniably effective machines. They hold their value strongly, but the design changed so little over the years that age isn't necessarily an issue. We found a 2003 Defender 110 TD5 within your budget, and it's every bit as capable as a 10-years-newer example would be.
Choosing a Defender is a decision not to be made lightly, though. The two other cars in our top three are markedly more comfortable and civilised – the Defender was designed purely to keep you moving in treacherous conditions. If you want luxury, you'll have to wait until you get home. When looking to buy a Defender, make doubly sure of the condition of its chassis, as rust can take hold. Virtually any part of a Defender can be replaced if need be, but opting for a well maintained example should keep ownership trouble-free.
Mitsubishi Shogun: The versatile choice
For: Decent performance, huge cabin, well equippedAgainst: Looks, tight third row, some engine issues
The Mitsubishi Shogun has been around for ages – the most recent version dates back to the year 2000 under the surface – but it's a far more modern design than the Land Rover. It's far more car-like as a result, with a more comfortable on-road ride and a rather less narrow, more spacious feel inside. You'll find a 10-year-old 3.2-litre diesel example with moderate mileage for comfortably under your £12,000 budget.
The long-wheelbase version has three rows of seats, but the less versatile short-wheelbase three-door version is more agile off road, and the boot is more than big enough for a bale of hay. The Diamond version has a generous list of standard equipment that includes heated seats and sat nav. However, when buying a Shogun with serious off-road use in mind, such niceties are perhaps less important than evidence of routine servicing. Cars that spend a lot of time away from the road can fall into neglect and become expensive to put right. The plastic timing chain tensioner on diesel models is a known weakness, and its failure could result in irreparable engine damage.
SsangYong Rexton: The value choice
For: Cheap to buy, plenty of kit, capable off roadAgainst: Rarity, ungainly looks, budget image
Partnership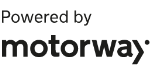 Need to sell your car?
Find your best offer from over 5,000+ dealers. It's that easy.
The SsangYong name is perhaps more respected by the off-road driving community than it is by those who choose an SUV for an upmarket, fashionable image. In fact, the South Korean marque has years of experience building all-terrain vehicles, having equipped that country's army for many years. The Rexton lacks the prestige of its European rivals, but will show many of them a clean pair of heels when the going gets tricky – and you'll secure a diesel-powered 2015 example for well under your £12,000 budget.
As with the Land Rover and Shogun, key to the Rexton's off-road prowess is a separate chassis, unlike the unibody construction of most of today's popular SUVs. It means the suspension has more space in which to work, enabling the car to crawl over bulky obstacles. Like the Shogun, the Rexton is comfortable inside, with a high level of standard equipment. The materials used are more robust than they are tactile or attractive, and that goes for the rest of the car, too. A well maintained example is unlikely to let you down, but you might find your nearest SsangYong workshop a frustratingly long distance away.