Top 3 used four-seat sports cars for £10,000
"Dear Carbuyer, I want a quick four-seat sports car that is practical and good to drive. What can I get for £10,000?"
The four-seater sports car is the answer for those who want something quick and enjoyable to drive, that can accommodate the family as well. While some would say that a sports car with four-seats is anything but sporty, we'd argue that so long as a car ticks both the performance and driver enjoyment boxes - then it is arguably a sports car.
There is obviously a wide array of quick and sporty models available, but picking one with four-seats adds another dimension in practicality.
The key thing is that having four-seats potentially makes them a family car, rather than one you can only use when one passenger is tagging along. The definition of a sports car is a fairly loose one, as we've already indicated, and if you include sports saloons, hot hatches and performance estates in your search as well as coupes, the available options can deliver a wide range of load and people carrying options. You've got everything from 2+2 coupes that can really only fit children in the rear to large, fast 4-door coupes that will rival the most practical cars out there for space. The starting point of your search, then, should be how much you want to carry.
Most four-seater sports cars that are derivatives of less performance-oriented models sit close to the top of their respective model ranges, meaning they are very well equipped and get the pick of the more powerful petrol and diesel engines.
They will also boast a design that sets them apart from lesser models with sporty styling, larger alloy wheels and an exterior body kit. On the inside, these cars tend to get a sporty and luxurious interior with such items as leather trimmed sports seats, aluminium interior accents together with a good driving position.
For a budget of £10,000, you have a wide choice of used four-seater sports cars, with all offering excellent performance and driving thrills. The best ones are well equipped and practical daily drivers that will cover commuting and long-distance trips without drama.
They are also somewhat rare in the UK, due to most buyers opting for a saloon, hatchback or an SUV instead. Despite this, models like the BMW 4 Series and Mercedes C-Class coupe are popular, giving buyers a good variety of cars to pick from as they begin to filter through to the used car market.
Below are three of our top picks for used four-seat sports cars. We've focused on mid-sized cars that offer strong practicality, excellent equipment levels, sporty styling and a decent drive for your money.
Top 3 used four-seat sports cars for £10,000
Alfa Romeo Brera: The stylish choice
For: Gorgeous looks, tuneful V6, driver-oriented cabinAgainst: Weight dulls handling and performance
With styling by the legendary Italian design house Giugiaro, the Alfa Romeo Brera is the best-looking car of the three. However, its perfect proportions are sullied by its 1,605kg weight, which mars the Italian's performance, handling and efficiency when compared with the BMW.
The Brera's saving grace is its tuneful 3.2-litre V6 engine, which sounds great up to the 7,000rpm red line. With 260bhp and 322Nm of torque, the Alfa gets from 0-62mph in seven seconds and on to 155mph.
All of the controls and auxiliary gauges are angled towards the driver, while the main dials are set into a deep shroud. Unlike in most Alfas of old, the Brera's driving position is comfortable thanks to its more accommodating seats.
The Brera's short wheelbase and firm damping mean it handles well, but for the best experience we suggest you find a Prodrive-fettled Brera S. It has the same power but a more capable chassis, with Bilstein dampers, Eibach springs, revised suspension, a limited-slip differential and lighter alloy wheels.
Audi S3: The rapid choice
For: Four-wheel-drive grip, practicality, performanceAgainst: Numb steering, dull four-cylinder soundtrack
The Audi S3 isn't as stylish as the Brera, but it's what's under the skin that matters more here. The German hatch's subdued looks hide a four-wheel-drive chassis, usable performance and strong build quality.
The S3 lacks the fun factor found in both the Alfa and the BMW, but it's practical; there's plenty of room in the back for two adults, as well as a 60:40 folding rear bench. Parking sensors and cruise control were optional, however, so shop around for a well-specced model.
The S3's cabin comes with heavily bolstered sports seats up front, a flat-bottomed steering wheel and a wealth of soft-touch trim. It's well screwed together but is starting to show its age, with dated infotainment and switchgear.
With 296bhp, the S3 is certainly powerful enough, but its four-cylinder engine sounds dull in this company. There's a choice of two six-speed transmissions – manual or dual-clutch S tronic – and the latter helps the S3 sprint from 0-62mph in 4.8 seconds and on to a top speed of 155mph.
BMW 3 Series Coupé - The keen driver's choice
For: Strong handling and performanceAgainst: Ride can be too firm, poor economy
In range-topping petrol 335i guise, the E92 3 Series Coupé has a turbocharged 3.0-litre straight-six engine with 301bhp and 400Nm, good for a 0-62mph time of 5.4 seconds and a top speed limited to 155mph.
The most powerful diesel option, the 335d, also has impressive performance; its 3.0-litre straight-six motor produces 281bhp and a huge 580Nm of torque. That translates into a 0-62mph time of 5.9 seconds and, with that pulling power, impressive in-gear acceleration.
Featuring a low driving position, the E92's sports seats offer plenty of adjustment and support. There's a wealth of storage bins around the cabin, while the 430-litre boot is a good size. However, the Coupé has room for only two in the rear.
The 3 Series Coupé's ride is firm, especially in M Sport trim, but its steering is pin-sharp and its rear-drive chassis makes it easily the best-handling car of this trio. BMW's traction control system (DSC) offers a reliable safety net, although it can be switched off entirely for track-day fun.
Best road-tax-free cars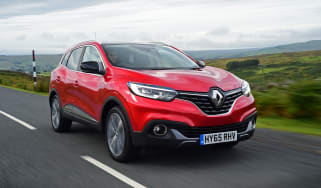 New 2020 Audi S3 range launched with 306bhp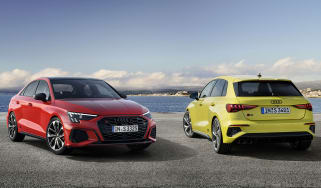 New 2020 Audi S3 range launched with 306bhp
2020 scrappage schemes: the complete guide
2020 scrappage schemes: the complete guide
Best new car deals 2020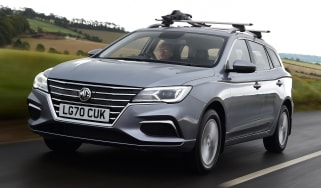 2022 Volvo XC100 SUV to rival BMW X7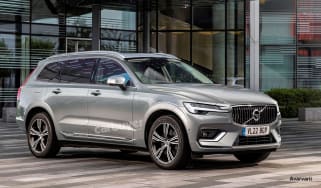 2022 Volvo XC100 SUV to rival BMW X7