Volkswagen Beetle cabriolet (2011-2019)
"The Beetle Cabriolet is almost as much fun as the MINI convertible, but with fewer practicality compromises." 
Pros
Quick-folding fabric roof
Head-turning looks
Economical engines
Cons
Limited practicality
Style not for everyone
Quite expensive to buy
Like the Volkswagen Beetle hatchback, the convertible version has plenty of retro charm, but adds to this appeal with the opportunity of top-down motoring for those few days of the year when the sun comes out in the UK.
There's more space in the Beetle Cabriolet than in the equally retro MINI Convertible, with just enough room for four, plus the roof doesn't eat into the boot when it's lowered, because it sits on top of the boot rather than folding away into it.
The Beetle Cabriolet has the same range of engines as the hatchback, so there's a choice of petrols and diesels ranging from 1.2 to 2.0-litres in capacity and 104 to 217bhp in power. The 217bhp 2.0-litre TSI model is almost as fast as a Volkswagen Golf GTI, but don't go thinking this is a sports car. It's fast in a straight line, but it's much better suited to cruising along than blasting down a country lane.
You can specify the same retro colour choices as the hatchback, while there's also the option of choosing different colours for the fabric roof, as opposed to the standard black canvas. The range also includes an eye-catching Volkswagen Beetle Dune Cabriolet, with chunky SUV-inspired styling and a raised ride height – but it costs quite a lot more than the standard Cabriolet and has absolutely no off-road ability to back up its rugged looks, which makes it pretty hard to justify.
The Cabriolet isn't the most exciting car to drive, but if you approach it like most Beetle drivers will – as a fun, retro car that looks great – then you'll probably love it. It won't win any practicality contests, but it has bags of character and that's what helps sell cars like the MINI and Fiat 500, too.
MPG, running costs & CO2
Similarly low running costs to the VW Golf Cabriolet
All the engines in the Beetle Cabriolet offer reasonable performance and decent fuel economy. The 1.2-litre turbo TSI with the DSG automatic gearbox returns 51mpg and emits 127g/km of CO2, while the 1.4-litre turbocharged and supercharged engine promises to return 47mpg and emit 138g/km of CO2. The most efficient engine on offer is the 2.0-litre TDI diesel, fitted with BlueMotion Technology, which claims to return 64mpg and emit 115g/km. While still not road-tax free, this engine will only cost a small amount to tax.
Because the Beetle shares most of its components with other VW products, servicing costs are reasonable and should be on a par with the Golf's – although fixed-price service plans are available as well.
Engines, drive & performance
Drives better than the previous model
The previous Beetle Cabriolet had some problems compared to the coupe version, specifically to do with the chassis not being strengthened enough once the roof was removed. That meant you could feel it flexing when driving over bumps, which could be somewhat disconcerting for anyone in the car.
The current car is an improvement thanks to plenty of extra bracing, but it hasn't entirely solved the problem. That said, it's still lots of fun to drive, even if it still doesn't feel quite as responsive as the smaller MINI convertible. However, most customers will likely be willing to sacrifice a little bit of driving fun for a more comfortable ride than the MINI.
The VW's engine line-up is impressive. There's an economical 106bhp 1.2-litre TSI petrol, a solid 158bhp 1.4-litre TSI petrol and a speedy 217bhp 2.0-litre TSI, while two 2.0-litre diesels complete the range and offer very good fuel economy. All but the 1.4-litre are available with VW's excellent DSG automatic gearbox.
Interior & comfort
Fine with the roof up or down
Head and legroom in the Beetle Cabriolet are reasonable front and back, while the seats offer a good amount of bolstering to hold you in place when driving through corners and support your back on long journeys.
Partnership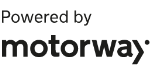 Need to sell your car?
Find your best offer from over 5,000+ dealers. It's that easy.
The multilayered fabric hood provides plenty of insulation from engine, road and wind noise – in fact, the cabriolet isn't noticeably noisier than the coupe inside. With the roof folded down, there's hardly any buffeting – as long as you've installed the easy-to-fit wind deflector – but even without that, the VW isn't as bad as some of its rivals in this department.
What's more, lowering the roof couldn't be any easier – it folds away in just nine seconds at the simple press of a button and can even be operated while on the move at speeds up to 31mph. The rest of the Beetle's controls are just as easy to use, are clearly laid out and convenient to get to while on the move, while the pedals, steering and clutch are well-weighted and not too heavy, either.
The regular Cabriolet comes in three equipment levels, but we'd go for the mid-level Design, as it provides you with everything you really need, including air-conditioning and DAB radio, while the decent options list includes a touchscreen sat-nav and a Fender sound system.
Beetle Dune Cabriolet buyers get a 6.5-inch touchscreen with DAB radio and Bluetooth, as well as automatic lights and wipers, parking sensors and even three extra dashboard gauges. But cruise control is a £240 option on this model.
Practicality & boot space
More practical than the tiny MINI Convertible
Let's be honest, you don't look to buy a convertible of any kind for practicality – you're seduced by the idea of having the wind blowing through your hair on hot sunny days driving through the Cotswolds. So you probably won't be too worried that due to its smaller boot and lack of a hatchback tailgate, the Beetle Cabriolet isn't as practical as the standard coupe, which in turn isn't as practical as the VW Golf. But the drop-top Beetle is a lot easier to use on a daily basis than the even less practical MINI convertible.
The roof folds down in only nine seconds and at speeds of up to 31mph, so you can be confident that you won't get caught out by any April showers. Furthermore, the 225-litre boot can happily hold a couple of small suitcases, but it's only just possible to squeeze full-sized adults in the back, and even then it's strictly only for short journeys. Up front there are two centre-console cup-holders, two glove compartments and small door bins with elastic sides that can hold a 1.5-litre water bottle with ease.
Reliability & safety
Same parts as the VW Golf, so should be dependable
While newer Beetles aren't as robustly simple as classic Beetles of old, the latest Beetle Cabriolet hopes to get close. The Beetle didn't feature in our 2015 Driver Power customer satisfaction survey, but the Mk6 Golf on which it's based came in a less-than-impressive 129th place out of 200 cars. What's even more worrying is 186th place for reliability.
The Beetle Cabriolet should prove pretty safe, as the hatchback scored the maximum five-star Euro NCAP rating in 2011. It comes with six airbags and electronic stability control is fitted as standard across the range.
Price, value for money & options
Hardly cheap, but good standard equipment on Design models
You'll have to pay a few thousand more pounds for the privilege of wind-in-your-hair thrills in the Beetle Cabriolet compared to the standard Beetle. It's a couple of grand more than the equivalent MINI convertible, too.
We'd recommend steering clear of the sparse entry-level model, as the best-value equipment and accessories come in the mid-range Design. As well as DAB radio and air-conditioning, it adds Bluetooth and iPod connectivity, a multifunction leather steering wheel and some stylish colour-coded interior door and dashboard panels.
The Sport model gets bigger alloy wheels (that make the ride a bit bumpier), handy separate air-conditioning controls for the driver and passenger, and parking sensors at the front and back.
At over £2,000 more than the Beetle Design, the rugged-looking Beetle Dune can only be considered poor value for money – especially when you consider it has no off-road capability to go with its beefy looks.
Beetle resale values on the used-car market are strong, but the smaller MINI Convertible will retain even more of its original purchase price after three years of ownership.