Top 5 best cars for camping 2023
Cars can be used for a myriad of things, but what about camping? These are the best cars to have on the campsite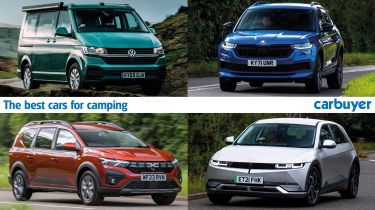 You've got your tent, sleeping bag, camping stove, clothes for every weather eventuality, a good set of hiking boots… but have you got the best car for camping? With the best camping spots well beyond the reach of most public transport options, a car is often still the best way of getting yourself, your family and friends out into the wilderness for a trip away – but some make it easier than others.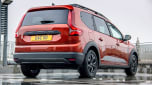 Top 10 cars with the best boots 2023
We've selected five new cars that do just that, whether it's offering the provision for sleeping in the car itself rather than trying to find a suitably flat spot for your camping mat, or by providing accessories that can make your trip into the great outdoors go a little more smoothly. And while you can spend a fortune on the most comprehensive camping cars, it isn't essential.
To find the most suitable options we've looked for a few key factors. All have to be spacious, with enough room for both passengers and luggage, but each of our choices has something special that elevates its abilities above that of a simple family hatchback, too. Read on to discover our picks.
The Dacia Jogger is already one of the most useful cars on the market, with a vast interior, seven seats big enough for actual humans and plenty of equipment for not a lot of money. But there are ways to make it even more useful, with official camping accessory packs from the brand that let you effectively turn your car into a campsite.
For less than £2,000 a Sleep Pack can turn the back of the Jogger into a (cosy) double bed, with storage boxes below a mattress, and only a little more than £2,100 gets the Sleep Pack Ultimate, which includes a large fitted tent that also secures to the car, over the open tailgate. We're not sure whether there's enough space in the tent for all of those seven passengers, but it's still a typically clever and unsurprisingly affordable solution from Dacia.
Unlike Dacia, Hyundai doesn't offer any clever packs to turn your Ioniq 5 electric car into a compact campsite – and despite the car's futuristic looks, you can't simply press a button to transform it into a sci-fi luxury apartment either. But what the Ioniq 5 does have is a 'V2L' function. That stands for 'Vehicle to Load', which in a nutshell means you can use the car as a giant battery to power all kinds of devices.
Hyundai will sell you an adapter that plugs into the car's charging port, that can supply 230V and 3.6kW of AC power. That's more than enough to run a small refrigerator, some lighting for your camping plot, an e-bike, or anything else you'd usually use a noisy petrol generator to power. And of course, the Ioniq 5 can also tow up to a 1,600kg braked trailer, so you could still bring along a medium-sized caravan if you didn't want to camp in a tent.
The Skoda Kodiaq is about as sensible as family cars get, so even if you didn't go near the accessories list, it'd make a fine car for camping. It's spacious, comfortable, and with raised ride height and the option of four-wheel drive, it won't complain too much if you take it off the beaten track.
Partnership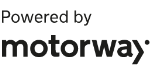 Need to sell your car?
Find your best offer from over 5,000+ dealers. It's that easy.
But combine Skoda's 'Simply Clever' touches – such as an umbrella stored in a front door panel, and a boot luggage net to keep your gear in place – with useful accessories, and it gets even better. From simple touches like thick all-weather floor mats for front and rear-seat passengers, to a 15-litre cooling and warming box that straps between the rear seats, and even a portable coffee maker that accepts Nespresso-style pods, it's easy to increase the Kodiaq's range of abilities even further. It's also a fantastic tow car for even large caravans, with a capacity of up to 2,000kg for the four-wheel drive diesel seven-seater.
Here's one potential camping companion that'll take you further into the wilderness than any other. Plenty of large SUVs can tackle a green lane or an uneven campsite, but with a Land Rover Defender you know it's been designed for much more challenging terrain than that. Pick a point on a map and as long as you can get to it legally (Land Rover owners' clubs should be able to recommend great routes and camping spots), the car should be able to make it.
And of course, the Defender is inherently practical too. The side-hinged tailgate is less obstructive on a camping site than in a tight car park, and there's huge space in the back. With the three-row, seven-seat Defender 130 you still get 389 litres of storage, but fold the rear rows flat and that expands to a massive 2,300 litres. There's a hefty accessory list too, with everything from cooling/warming boxes to a Portable Rinse System for just over £300 – a small water tank and spray head for rinsing off muddy boots and camping equipment.
Okay, so the Volkswagen California is more of a van than a car, so you might consider it cheating a little including it in this list. But if you like spending time in the great outdoors, and have the requisite budget (at least £61,000, for the four-seat California Beach Camper, so in the same ballpark as the Land Rover Defender), it's pretty much a dream camper van, while still being compact enough for most people to drive and park.
Naturally there's a huge range of customisation available too (you can even choose between three colours for the fabric on the pop-top), and numerous options, while all Californias feature an awning for lounging under when you park up, and a mini-kitchen with a hob. Higher trim lines like the Ocean include integrated water tanks, cool boxes and fancier kitchens, while 4Motion all-wheel drive is also an option on the Ocean. VW will even offer you £80,000-worth of Grand California… though if your budget is lower, perhaps the smaller £35,000 Caddy California might be a better option.
If you want a car that can take you adventuring, why not check out our pick of the best 4x4s and offroaders?  
Tesla Cybertruck finally delivered: specs, prices and UK availability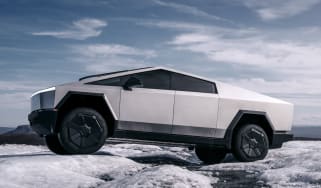 Tesla Cybertruck finally delivered: specs, prices and UK availability
Best new car deals 2023: this week's top car offers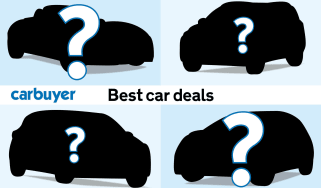 Best new car deals 2023: this week's top car offers
New 2024 Dacia Duster arrives – popular budget SUV enters its third generation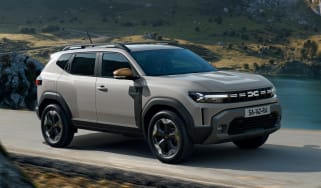 New 2024 Dacia Duster arrives – popular budget SUV enters its third generation