New 2022 Audi A8 facelift starts from £74,985
The updated Audi A8 is on sale now and first deliveries are due in March
New S line trim level
Every engine mild-hybrid or plug-in hybrid
On sale now starting from £74,985
The facelifted Audi A8 is now on sale with a starting price of £74,985. Deliveries of the new car begin in March 2022. The updated A8 features styling tweaks and the latest technology to help it compete with the new Mercedes S-Class, as well as the BMW 7 Series and Lexus LS.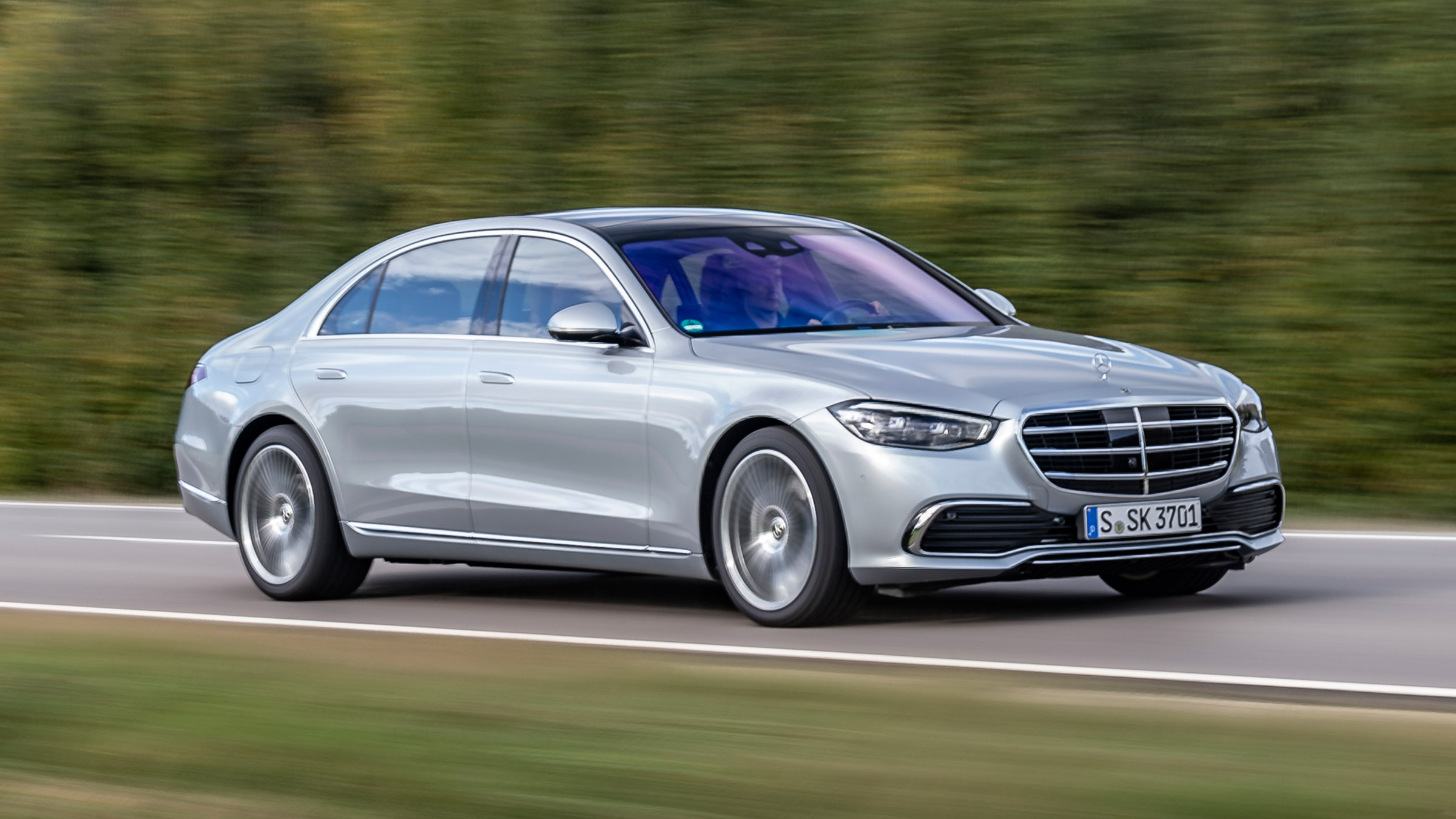 Top 10 best luxury cars 2022
For the first time, the A8 can be ordered in a sporty S line trim, which looks quite like the flagship Audi S8. Inside, the S line versions get sports seats and a different steering wheel. Elsewhere, the styling changes are fairly subtle, but the lights and bumpers have been updated. The front grille gets a lot of new chrome additions.
Optional Matrix LED headlights, made up of over a million 'micromirrors', can give full beam power without blinding other drivers, swivel when you go round corners and light up the lane ahead of you to make it easier to stay on the right line. Meanwhile, the new OLED tail-lights will perform light shows when the car is unlocked and fully illuminate if an approaching vehicle gets too close when the A8 is stationary.
Those in the front seats won't spot too many differences, but the system running all three screens (one for the climate control, one for infotainment and a digital instrument cluster) has been updated. Rear-seat occupants can enjoy 10.1-inch screens of their own, and these screens can connect to smartphones so you can stream any films or music you want to experience.
Despite the A8 being stuffed with the latest technology, you can add plenty of options. These include four-zone climate control, a fridge and a Bang & Olufsen sound system with no fewer than 23 speakers.
A8 buyers can choose between one diesel engine, three petrols - including the S8 - and a plug-in hybrid. The diesel is a 282bhp 3.0-litre V6 used in other high-end Audis and some Volkswagen models, and even this model is capable of accelerating quicker than some hot hatchbacks. Every engine comes with an automatic gearbox, quattro four-wheel drive and mild-hybrid technology to reduce emissions.
The 'entry-level' petrol is also a 3.0-litre V6 engine. Badged the A8 55 TFSI, it gets 335bhp and is just a fraction quicker than the diesel. Above that is a 4.0-litre V8 petrol, with 454bhp in the 60 TFSI or a huge 563bhp in the range-topping S8. The S8 Vorsprung model costs £117,600.
The plug-in hybrid Audi A8 60 TFSI e is actually the second-most powerful, with the 3.0-litre six-cylinder engine being supplemented with a powerful electric motor for a total of 456bhp. It reaches 62mph from a standstill in under five seconds, yet is able to travel nearly 30 miles on electric power alone. For the new model, the hybrid gets a slightly bigger battery, so a marginally longer electric range can be expected. However, unlike the rest of the range, the price of this model is yet to be confirmed.
As before, you can order standard-length or long-wheelbase Audi A8 L specifications. Audi has also introduced a China-only model called the Horch, which is even longer than the A8 L and is designed to be an ultra-luxurious version designed to take on the Mercedes-Maybach.
Read our guides to the best nearly new cars and the best used luxury cars