Top 10 most innovative cars 2022
Want to drive one of the most innovative cars on sale? Our list rounds up 10 cars from around the motoring world with new features.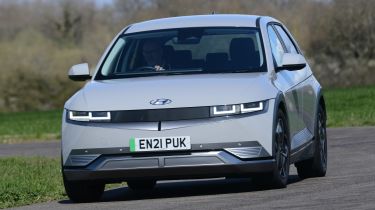 We live in exciting times. Scarcely a day goes by without a new technological breakthrough, even if few are actually reported by the media and thousands of advancements in medical and computer science will pass most of us by every year. There's one thing forever being developed for the better that we can relate to, though – the cars we drive every day.
Innovation has always been a vital force in the car industry and increasingly car companies can't afford to sit back and watch rivals march ahead. Since the dawn of the motor industry, it has been clear that technology sells. Every advancement a car manufacturer makes potentially gives it an advantage over its rivals.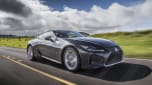 Top 10 best-looking cars 2022
Innovation is inspired by a number of factors. Recently, the most pressing has been consumers' growing concern about the global environment, while legislation has forced companies to reduce exhaust emissions and either improve fuel consumption or introduce alternatively fuelled cars. Safety is another area where innovation can be readily seen – every manufacturer wants a strong reputation here and there's a huge amount of prestige in being the first to offer a safety feature that later becomes an industry standard.
Even technology that has no environmental or safety benefit is worth developing, because offering innovative new features can give your company's cars a unique selling point. Ford's 'Quickclear' heated front windscreen was exclusive to the company for years and was beloved by its loyal customers. Not all innovations are appreciated, though – when British Leyland designers equipped the Austin Allegro with a squared-off 'quartic' steering wheel in the early seventies, it was roundly ridiculed and promptly dropped.
The entries on our list of most innovative cars are those where we see the relevance of the thinking behind each clever feature. Cars that have mere novelty value have been left out – only genuine advances to the motoring cause have been included.
Read on for our pick of some of the most innovative cars of recent years.
The Ioniq 5 is the first next-generation electric car from Hyundai and brings ultra-fast 800V charging to the mainstream market. Charging time plummets to less than twenty minutes for a 10-80% top up when plugged into a 350kW fast charger. Like the Volkswagen ID.4 and Skoda Enyaq iV, the Ioniq 5 has been built solely as an electric vehicle with no hybrid or internal combustion engine option.
Why has it been given top billing on our list? Not only did the Ioniq 5 take two awards in our 2022 Best Car Awards, but it is a huge step forward from the previous model that offers tomorrow's charging solutions today.
Second place is awarded to the Toyota Mirai, for no other reason than it indicates how determined Toyota is to make zero-emissions motoring a reality. Almost every car manufacturer has some sort of electric or hybrid model on the market these days, but having already explored that territory with the Prius, Toyota is branching out to another potential future power source: hydrogen.
Partnership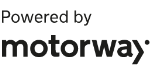 Need to sell your car?
Find your best offer from over 5,000+ dealers. It's that easy.
The Mirai generates power for its electric motors by mixing hydrogen with oxygen and emits only harmless water vapour. Right now the technology is in its infancy and consequently extremely expensive. There is currently only a handful of hydrogen refuelling locations in the UK and hydrogen cars are unlikely to become truly popular until filling locations approach the ubiquity of petrol stations. However, the Mirai still gives a fascinating insight into the possible future of personal transport.
Volvo has always been a car safety pioneer, so it's not surprising to hear that the firm's flagship, the Volvo XC90 SUV is crammed full of safety equipment. So much in fact, that no model has achieved a better result in the Euro NCAP crash test programme. With airbags galore, and electronic safety systems that can brake the car automatically to avoid a crash fitted as standard, there's simply no safer car available.
That's not the sole reason it's featured on our list, though – we reckon the interior of the XC90 is the most exciting and interesting we've ever seen in an SUV. The dashboard is dominated by a huge touchscreen panel that resembles a large iPad, which controls most of the car's functions. It's intuitive to use, too. Spend a little time to learn its capabilities, and you'll wonder how you managed without it.
The Tesla Model S is, quite frankly, one of the most remarkable cars to have ever gone on sale. Tesla's first car was a Lotus Elise-based electric roadster and few could imagine that its second would be a large luxury hatchback with world-class design and epoch-defining performance. Previously, the concept of an electric car was at best unromantic, but Tesla created the Model S as a truly desirable machine; an opulent car that puts a host of otherworldly technology at your command.
On some models, if the relaxation of the near-autonomous Autopilot system doesn't suit you, engaging the aptly named 'Ludicrous Mode' makes 0-60mph possible in less than three seconds. Why not a higher position in our list, then? It's solely because the Model S is priced beyond the reach of the majority of motorists.
The Mercedes S-Class has long been the transport of choice for top-ranking officials and wealthy lovers of luxury alike, but there's far more to it than just beautifully stitched leather. For generations the S-Class has been a rolling showcase for technical progress and is often the first boast features that more humble cars get several years down the line. It was the first with a driver's airbag and seatbelt pretensioners and the latest generation builds on that with rear seatbelts that inflate for comfort.
The spirit of innovation continues with the car's hybrid drive system, built-in wi-fi, a 24-speaker stereo, reclining rear seats and suspension that automatically sets the car up for the road ahead by scanning its surface. Put simply, looking at the exciting features a Mercedes S-Class offers today will give you a good idea of what to expect in a family car in a few years' time.
Electric cars may be more common than ever before but electric cars that are engaging to drive are still a rare sight. Manufacturers are concentrating on enhancing range and showcasing new technologies but the driving experience is still a work in progress. Aside from bonkers acceleration figures, the main attraction of electric cars for enthusiasts has been the immediate throttle response. Porsche has not only delivered a fast car that can carry four people, but one that handles like no other electric car.
Not only that, Porsche decided that instead of having a strong regenerative braking system, as most electric cars do, that the Taycan should coast when not on throttle, making it feel similar to its internal combustion stablemates at the sports car brand. It also offers incredibly fast charging like the Ioniq 5.
The electric MG ZS makes our list because it offers one of the most competitive EV prices on the market. Electric cars still have a higher purchase price than their internal combustion engine equivalents, but lower running costs make them more attractive.
The MG ZS EV also has a relatively low starting price and a good level of standard equipment, making it a very good-value all-electric SUV compared to the competition. The entry model includes a 10.1 inch touchscreen infotainment system and smartphone connectivity as standard. The electric version of the MG ZS is also four seconds quicker in a 0-62mph run than its petrol-powered equivalent.
A little city car that can be optioned with all-wheel drive isn't a common sight, but then Suzuki likes to be different. If you only need a small car but live where the weather can become a challenge, the Ignis offers up better traction and lower costs than the competition. Very few cars actually compete with the Ignis as it offers the grip of an SUV but the footprint of a city car.
Surprisingly, the interior space is generous despite being just 1.5 metres wide and 3.7 metres long. This is because the Ignis is tall, with a roofline higher than a Nissan Qashqai, and that adds space and an airy feel to the cabin. You won't miss an Ignis on the road, either, as its rugged boxy shape separates it from the crowd. Pick one of the vivid colours and you'll certainly never lose it in a car park either.
Car manufacturers regularly show concept cars as inspiration for their next-generation designs or to grab attention of wider ambitions. When Toyota - famed for reliable and competitively priced vehicles - first unveiled the GR Yaris project few would have expected it to show up in showrooms. Toyota's racing arm, Gazoo Racing (GR), extracted 257bhp from a three-cylinder turbocharged engine and added an all-wheel drive system derived from rallying.
The car shares only a few body panels with the regular Yaris, plus has bigger wheels, larger brakes and a reshaped roof. Toyota's performance team didn't pull any punches when making the GR Yaris. After considerable reworking, which included removing the two rear doors, you can now buy a true rally car for the road at your local dealer. The GR Yaris takes the final spot on our list for Toyota taking a small hatchback and investing such time and effort into making such an impressive performance car.
New 2024 Porsche Panamera – new looks, interior, and Turbo E-Hybrid model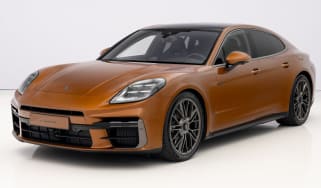 New 2024 Porsche Panamera – new looks, interior, and Turbo E-Hybrid model
Best new car deals 2023: this week's top car offers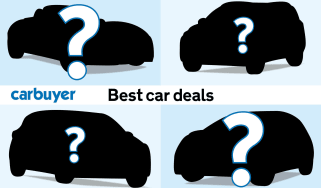 Best new car deals 2023: this week's top car offers
Toyota Yaris Cross updated for 2024 – new tech, trim and hybrid option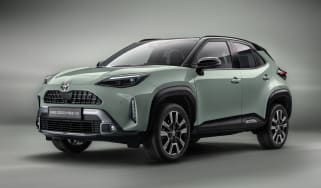 Toyota Yaris Cross updated for 2024 – new tech, trim and hybrid option