Audi Q4 e-tron vs Skoda Enyaq vs Volkswagen ID.4 – which should you buy?
Volkswagen Group's big three brands all make electric family SUVs; we find out which is best
​If you've considered a petrol or diesel family SUV in recent years, there's a good chance the Audi Q3, Volkswagen Tiguan or Skoda Karoq may have been on your shortlist. All three of these mechanically similar cars now have electric equivalents: the Audi Q4 e-tron, Volkswagen ID.4 and Skoda Enyaq iV.
This trio of cars all fall under the Volkswagen Group umbrella and are only a small selection of a growing number of electric family SUV models available to UK car buyers. With strong rivals such as the Toyota bZ4X, Nissan Ariya and Tesla Model Y, there is now more choice than ever.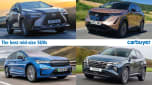 Top 10 best mid-size SUVs 2023
Of course, this is for good reason. There are many benefits of choosing an electric family SUV over a combustion-engined one. Electric cars are typically much less expensive to run than their petrol and diesel counterparts thanks to minimal maintenance costs, zero VED road tax and the low price of at-home charging – even with rising energy bills. With flat cabin floors and some models offering extra storage space under the bonnet, many EVs can be more practical than a conventional petrol or diesel car, too.
We've driven the Audi Q4 e-tron, Skoda Enyaq iV and Volkswagen ID.4 separately and in this article will compare them to see which is best. If you wish to learn more about each car – or any new car for that matter – we have loads of in-depth reviews on our website. We also have lists of the best electric SUVs and best electric family cars if you wish to know what other great options are out there in terms of practical everyday EVs.
For now, keep reading to see which of these zero-emissions family cars is our favourite.
Which has the best range and charging capabilities?
Perhaps the most important elements of an electric car are its range and charging capabilities. It's not as quick nor straightforward to charge up an EV as it is to brim the tank of a petrol or diesel car, so a usable electric range and fast charging speeds are essential.
Despite being the most premium car here, the Audi Q4 e-tron offers the least-impressive range figures. Base models (badged Q4 35 e-tron) with the 52kWh battery can officially manage 208 miles on a single charge, making them best-suited for town driving. If you wish to do longer trips, the 77kWh Q4 40 e-tron should be your pick with its 317-mile range – although this is much more expensive.
Base versions of the VW ID.4 with the 52kWh battery pack provide an electric range of up to 223 miles on a single charge – slightly more than the equivalent Audi. Top-of-the-range ID.4 Pro Performance cars get the same 77kWh battery as the more expensive Q4, providing a range of up to 328 miles, depending on the car's exact specification and wheel size.
It's the Skoda Enyaq iV that offers the greatest electric range here – at least on paper. That's despite costing less than either the Audi or VW. Base Enyaqs get a larger 58kWh usable battery, which allows them to travel up to 253 miles before needing to be plugged-in. Step up to the 77kWh battery and range increases to a maximum of 331 miles, once again trumping VW Group's more-premium offerings.
Partnership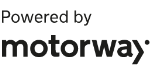 Need to sell your car?
Find your best offer from over 5,000+ dealers. It's that easy.
All three of these cars can charge at speeds of over 100kW as standard, meaning a 10-80% top up should take just over half an hour when connected to a public fast charger. While this is certainly impressive, a Hyundai Ioniq 5 gets 230kW charging as standard, meaning you'll be back on the road even quicker if you manage to find a suitable charger.
Which is the best to drive?
While on paper, electric cars share some mechanical similarities with a milk float, in reality, manufacturers have realised that the instant power from the electric motors and low centre of gravity provided by the batteries mean electric cars can be rather fun to drive.
Even the base versions of the Skoda, Audi and Volkswagen offer tidy driving dynamics. There's actually very little to separate the three models when it comes to fun; each is relatively quick, and they all strike a good balance of handling versus comfort.
They are each available with a punchier, dual-motor powertrain, too – capable of putting some sports cars to shame. The Skoda Enyaq iV vRS, Audi Q4 e-tron 50 quattro and Volkswagen ID.4 GTX all get 295bhp and can accelerate from 0-62mph in under seven seconds. 
The Skoda and Volkswagen get some unique styling add-ons, whereas the range-topping Audi looks much like the other models in the range. Yet the changes run more than skin deep – the Enyaq vRS gets sports suspension that is 15mm lower at the front and 10mm lower at the rear; a feature almost identically matched by its sportiest siblings.
All three cars drive with a little more precision, but none oozes the kind of character you might expect from a flagship SUV. Largely silent, even in their respective sport modes, there's not much to be had in the way of extra interaction. We'd stick with the standard models and enjoy that electric performance at a lower price.
Which has the best interior?
The brand hierarchy within the VW Group used to be easy to see. Skoda models would have scratchy plastics to remind you that they were more affordable, while Volkswagens felt more luxurious inside, and Audis were another step up again. 
Of these three cars, the Audi still comes out on top, with a high-tech, high-quality feel. That's helped by the large Virtual Cockpit instrument cluster and the futuristic-looking steering wheel. The iPod-like scroll wheel next to the gear shifter isn't convincing but we're delighted that Audi has fitted proper buttons for the climate control.
Volkswagen's climate control sliders have proven contentious because they're harder to use than physical switches. Unfortunately, the Enyaq also gets these sliders, and you might find your passenger regularly turning the whole infotainment system off when they try and lower the temperature. In other respects, the Enyaq is impressive inside thanks to premium materials, a well-integrated digital instrument cluster and an airy feel. The way that the dashboard extends out under the screen gives you a place to steady your hand while using the touchscreen, too.
Surprisingly, the materials just aren't as nice in the Volkswagen as the ones in the Skoda, and it feels like a few corners have been cut. Some aspects feel like they're different for the sake of it; the button to switch the window controls to the rear ones is an unnecessary and frustrating addition. 
The infotainment system is also laden with bugs and can be frustrating to use. Something else that may be disappointing to some is how the ID.4 is no longer offered with the striking two-tone white interior which debuted on First Edition cars; the all black colour scheme is the only one offered to UK buyers and feels rather drab compared to the striking interiors of other EVs.
Which is the most practical?
A family SUV must be able to cope with the unpredictability of family life, and all three of these models should offer sufficient space for the majority of households. Every member of this trio gets a flat floor in the rear - there's no bulky transmission tunnel to straddle for those sitting in the middle seat - and all feel more spacious than their petrol equivalents. You'll find a storage area under the boot floor in each car, where you can place the charging cable when you're not using it, but in an ideal world they would have a small front trunk under the bonnet so you can still access the cable when the boot is full.
The Audi Q4 has the smallest boot here at 520 litres, which is still more than the 466-litre load bay in the equivalent Nissan Ariya. Choosing the Volkswagen nets you an extra 23 litres over the Audi, but it's the Skoda that offers the most practicality. The Enyaq has a vast 585-litre boot, which extends to 1,710 litres with the seats down - that's more than almost any electric car. Skoda also includes plenty of 'Simply Clever' features to make life a little easier - such as hidden umbrellas in the doors, a built-in ice scraper and a removable boot divider.
If practicality is less of a concern to you, all three cars are also offered in sleek coupe-SUV form. Dubbed the Audi Q4 e-tron Sportback, Skoda Enyaq Coupe and Volkswagen ID.5, these cars offer swoopier styling at the expense of rear headroom and boot space.
Which should you buy?
All three models are spacious and easy to live with. Whichever one you buy or lease, you're unlikely to feel like you made the wrong choice (even if the Volkswagen's infotainment system will frustrate you from time to time). The Audi has the best interior but the Skoda still feels quite upmarket inside, yet has a bigger boot and slightly better statistics for less money. If you're looking for a mid-size electric SUV, our recommendation is the Skoda Enyaq iV.
Not sure you're ready to go electric? Read our guide on the best hybrid SUVs