MG4 vs Cupra Born – which should you buy?
The electric hatchback segment is developing rapidly; we compare two of the best options available
The evolution of the sporty hatchbacks has been extraordinary; people wouldn't have dreamt back in 1976 when the original Volkswagen Golf GTI was launched, that over 40 years later you'd be able to buy one with almost 300bhp.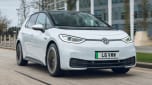 Top 10 best small company cars 2022
One thing the people of the seventies definitely didn't see coming, was electric cars. By 2030, all cars on UK roads must be electrified and manufacturers are currently scrambling to fill all the niches that were once occupied by traditional combustion-engined models. This means that there are now beginning to crop up a handful of sporty and affordable models that offer practicality as well as performance.
Two of the most notable examples are the Cupra Born and the MG4. While neither is a hot hatchback in the conventional sense, both are incredibly impressive, and offer almost as many thrills as their petrol-powered counterparts.
We've driven both models separately and compared them to see which should make its way onto your driveway. If you wish to learn more, we have in-depth reviews of all major models on sale now. For now, read on to see which of these two cars – the MG or the Cupra – is our favourite.
Which is the cheapest to run?
It's no secret that electric cars can save owners large sums of money when it comes to running costs; charging your car at home costs significantly less than filling up at the petrol station, plus electric cars are exempt from things like road tax and usually sit in very low Benefit in-Kind tax brackets for company car drivers.
Unfortunately, what dissuades the majority of buyers is up-front cost, as most electric cars are priced much higher than their petrol and diesel counterparts. The Cupra Born, for example, starts from over £36,000 – around £7k more than the equivalent Cupra Leon. 
Even the basic Born comes well-equipped though, with over 260 miles of range and lots of standard kit. Opt for the larger 77kWh battery and maximum range increases to around 340 miles – although this model costs over £40k. Charging peaks at 120kW for the smaller battery, and 135kW for the larger one, allowing you to top up from 10-80% charge in just 35 minutes when connected to a compatible public rapid charger.
However, MG – renowned for offering superb value for money – has somehow managed to offer the MG4 from as little as £26,000 – around £10k less than the Cupra. This gets you a car with 200 miles of range and a surprising amount of standard kit, such as a 10.25-inch touchscreen, parking sensors and climate control.
Opt for the larger 61kWh battery in top-of-the-range Trophy spec and you'll still be paying around £5k less than a base Cupra Born. However, for drivers looking to travel long distances frequently, the MG's maximum range of 280 miles may be a downside – the more expensive Cupra beats it in this area. Regardless, all MG4s can charge at speeds of up to 150kW, allowing for slightly faster charging times than in the Born.
Which is the best to drive?
Unlike most sporty and hot hatchbacks that are front or all-wheel-drive, both the Cupra Born and MG 4 are rear-wheel-drive – just like in a true sports car. This means both models provide that sensation of being pushed along rather than pulled, which driving enthusiasts love.
Partnership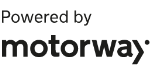 Need to sell your car?
Find your best offer from over 5,000+ dealers. It's that easy.
Entry-level versions of the MG4 use a 167bhp motor, whereas Long Range cars get a more-powerful 200bhp unit. While these numbers may not seem all too impressive in a world full of 400bhp hot hatches, the instant torque that's characteristic of electric motors mean both powertrains feel much faster than you might expect. Both cars get from 0-62mph in under eight seconds and come fitted with sharp steering which makes the two-tonne hatchback feel incredibly agile.
The Cupra Born, however, is a step even above that. All cars come fitted with a 201bhp electric motor, enabling 0-62mph in just 7.6 seconds – faster than any MG4. Cupras fitted with the e-Boost mode can unleash an extra 27bhp in short bursts, cutting that time down to just 6.6 seconds.
Given the Born is based on the mainstream Volkswagen ID.3, you'd expect it to be rather uninspiring to drive. However, the team at Cupra have fiddled around with the chassis to make the car feel slightly more direct and engaging than its German cousin. The steering is nicely weighted – if lacking a tad in feel – and the low centre of gravity means there's very little body lean, even if you send the car into a corner at high speeds.
No matter which you choose, both cars will offer plenty of fun on a twisty road. The Cupra, however, feels slightly more polished behind the wheel and the extra power goes a long way to making it feel like a proper hot hatchback. Regardless, both cars are due a high-performance version with dual-motor setups and – in the MG's case – over 400bhp, so keep an eye out for those if you're after even more grunt.
Which has the best interior?
Both the Cupra Born and MG4 feature striking, angular exteriors, however it's perhaps more important to judge what lies inside as this is where you'll be spending the majority of your time. 
Electric cars utilise relatively new technology and therefore are rather expensive to produce. MG had to cut some corners to make the MG4 as cheap as it is and nowhere is this more obvious than in the interior. Don't get us wrong: the overall design is minimalist and modern, and feels a big step up from the brand's other recent models. However, overall quality leaves a lot to be desired as everything you touch is hard and brittle plastic. 
The MG4's infotainment system isn't the best out there, either; all cars get a 10.25-inch screen as standard which is a bonus, however the unit itself is relatively slow to respond and the integrated climate controls are a hassle to use when on the go.
The Cupra Born isn't all that much better in this regard; the air conditioning controls come in the form of touch-sensitive sliders which aren't as simple to use as an old-fashioned dial or switch. At least they're in a fixed position, unlike in the MG.
The Cupra feels much more premium on the inside than MG's offering. While there are still a handful of scratchy plastics in the Born, there are plenty of plush-feeling materials, too, and the plethora of copper accents help liven things up. All cars come with figure-hugging sports seats which add to the hot hatch feel, while the infotainment system itself is bright and easy-to-use, and is bolstered by a small digital instrument cluster for the driver. 
Which is the most practical?
The best thing about sporty hatchbacks is that they offer enjoyable handling, as well as family car practicality. The MG4 is a key example of this; the flat floor and reclined seats means even tall adults should be able to get comfortable in the rear. With plenty of storage bins to tuck your valuables aways, such as on the back of the front seats, the MG feels much more spacious on the inside than a Volkswagen Golf.
Where perhaps the MG is let down most is boot space; with just 363 litres on offer, it's the smallest offering of the two here. This is still larger than the MG 3 supermini's 285-litre load bay, however, and should be able to swallow the weekly shop with ease. 
The Cupra Born once again trumps the MG here – but not by a huge margin. With a 385-litre boot, the Born is able to carry more than both the MG4. One drawback is the Cupra's sloping roofline; while this won't be a problem for the majority of people, taller passengers may find the rear a bit tight for headroom.
Which should you buy?
No matter which you choose, the MG4 and the Cupra Born will both offer plenty of fun – as well as decent usability. The Cupra is slightly sharper to drive, though, and feels much more plush on the inside – as you'd expect this for a car that costs around £10k more. It's worth considering the MG costs less than the majority of small EVs, while simultaneously offering greater range, performance and space. Value is a big thing for us here at Carbuyer, and that's why the MG4 would be our pick.
Looking for a true electrified performance car? Check out our list of the top 10 best hybrid and electric sports cars