M6 Toll: how much does it cost and how do you pay?
Find out how to pay the M6 Toll charges, how much they are and how to avoid any additional fines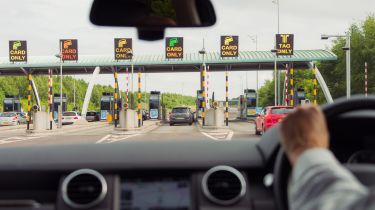 While toll roads aren't a new phenomenon in the UK, it wasn't until the M6 Toll was opened in December 2003 that the concept was applied to a national motorway. As its name implies, the M6 Toll (sometimes written as M6toll) is an alternative route to the M6, with the aim being of alleviating congestion on the main motorway.
The main on-paper appeal of the M6 Toll is that it should theoretically help reduce a driver's journey time, in particular if the traffic flow on the main M6 is slow or has ground to a halt. However, how effective the M6 Toll will be at getting you to your destination will depend on the congestion on the M6 Toll itself, and whether it's worth using in the first place – after all, there's no point driving on the M6 Toll if it doesn't help you get to where you need to go any faster.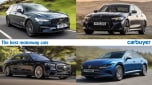 Top 10 best motorway cars 2023
It's also worth pointing out that charges can vary quite a bit, depending on the day and time you drive on it. Using the M6 Toll at night will be cheaper than driving on it during daytime hours, for example, and weekend charges tend to be lower than weekday ones. Likewise, the toll costs vary depending on the vehicle you're using – for clarity, we'll only be referring to the charges that will apply for car drivers in this M6 Toll guide.
Keep on reading for our full run-down on how much you'll need to pay to drive on the M6 Toll, where you join it from and how to avoid it if you want to steer clear of the toll road.
M6 Toll prices
Prices for the M6 Toll can vary, depending on the time of day you're travelling. During weekdays, there are standard day and night rates, in addition to a separate charge for driving during off-peak travel times. For weekends, there are standard day and night charges which tend to be marginally lower over their weekday equivalents.
The exact rate you'll pay will depend on how long you plan on travelling on the M6 Toll, too. Driving along the entire stretch of the toll will incur the full 'Mainline' charge, whereas there is a reduced rate if you leave at one of the junctions along the route. Do bear in mind that the 'Junction' tariff is a fixed cost, regardless of which junction you leave the M6 Toll from.
The rates you'll pay on the M6 Toll vary depending on which form of transport you're using. The most affordable fees are for the motorbikes which are rated in Class 1, whereas the toll charges are more expensive for vans and motorhomes (Class 4); heavy goods vehicles and coaches are in the highest Class 5. We've included the prices for cars (Class 2) and cars with trailers and caravans (Class 3) below:
| | | | | |
| --- | --- | --- | --- | --- |
|   | Mainline (Car) | Junction (Car) | Mainline (Car with trailer/caravan)  | Junction (Car with trailer/caravan) |
| Day (7am to 7pm) | £7.10 | £5.10 | £10.90 | £7.80 |
| Off-peak (5am to 7am; 7pm to 11pm) | £6.90 | £5.10 | £10.80 | £7.70 |
| Night (11pm to 5am) | £4.60 | £3.60 | £7.40 | £5.30 |
|   | Mainline (Car) | Junction (Car) | Mainline (Car with trailer/caravan)  | Junction (Car with trailer/caravan) |
| Day (5am to 11pm) | £6.50 | £4.70 | £9.80 | £7.70 |
| Night (11pm to 5am) | £4.60 | £3.60 | £7.40 | £5.30 |
How to pay
You'll be able to pay to drive on the M6 Toll at designated toll booths that work in much the same way as they do in places such as the autoroutes in France. Cash payments aren't accepted at these toll booths (which the M6 Toll operator refers to as 'Toll Plazas'), though you will be able to make contactless payments with a credit, debit or fuel card. At the time of writing, it's not possible to pay M6 Toll charges via Google Pay or Apple Pay.
Partnership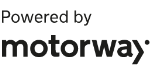 Need to sell your car?
Find your best offer from over 5,000+ dealers. It's that easy.
If you regularly drive on the M6 Toll, a more preferable option may be the TAG payment functionality. This involves attaching a pre-paid device to your car's windscreen and allow you to travel through the dedicated TAG lanes without having to stop to make a card payment. In order to use this, you will need to set up an M6toll account and ensure you have enough credit on your account.
If you find yourself unable to pay the M6 Toll, you must use the Call for Assistance function in your toll lane. There, an operator will take details and issue you with a payment notice that you'll need to pay online within 48 hours of the time displayed on the notice. Failing to do so will mean you'll incur a £70 penalty, in addition to the original toll charge.
Where is the M6 Toll, and how to avoid it?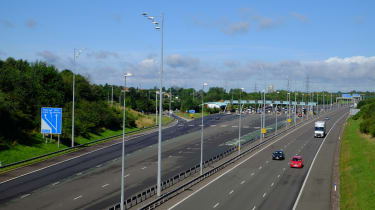 As its name suggests, the M6 Toll can be accessed via the M6 motorway. Drivers heading northbound will be able to join the M6 Toll from the main motorway at Junction 3A, whereas drivers heading south can join the toll road at Junction 11A. You can also get on the M6 Toll via Junction 9 on the M42, and there are separate junctions along the route that connect the M6 Toll with other A-roads.
If you're on the M6 and want to avoid the toll road, keep an eye out for the road signs and lane marking. Perhaps counter-intuitively, the two straight-ahead lanes on the M6 feed directly onto the M6 Toll, so you'll need to 'turn-off' via the left-hand lane in order to stay on the main M6. 
Many sat-navs and navigation apps have settings for avoiding toll roads on your route. If your app or device has this feature and you're unfamiliar with the M6 motorway, it may be worth using these to help guide you into the correct lane if you want to steer clear of the M6 Toll.
How much time does the M6 Toll save?
The M6 Toll's operator claims, according to customer data, using the M6 Toll shortens journey times on average by 25 minutes. Since this is an average, the exact journey time will depend greatly on the amount of congestion, so bear this mind before setting off – just because it's a toll road and should theoretically be less busy than the main M6 motorway doesn't mean there won't be any traffic jams on the M6 Toll.
Driving made simple...