DS 3 E-Tense SUV review
"The DS 3 E-Tense offers a longer range than before, but it's far from the best electric car on sale"
Pros
Choice of trim levels
Characterful design
Fast-charging capability
Cons
Shorter range than rivals
Not a huge boot
Feels heavy
Verdict - Is the DS 3 E-Tense a good car?
The DS 3 E-Tense is a quiet, comfortable and reasonably luxurious small electric SUV that's at home in town and on the motorway. It's competitive in some areas, but not class-leading, and unless you fall for its quirky interior and exterior styling, the DS 3's pricing is hard to justify. In top trims it's almost as expensive as the Tesla Model Y, which is a bigger SUV with better performance and range.
DS 3 E-Tense range
The DS 3 Crossback E-Tense represented DS's first foray into production electric cars when it launched, drawing upon its experience from participating in the electric Formula E racing series. For 2023 a thoroughly updated version has been launched, with 'Crossback' dropped from its name to make it less of a mouthful. Size-wise it competes with small SUVs – like the Peugeot e-2008 and Vauxhall Mokka Electric with which it shares a platform – but on price alone it has rivals from more premium manufacturers in its sights.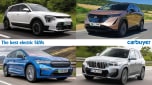 Top 10 best electric SUVs 2023
It's safe to say that the DS 3 is a left-field choice in the premium small SUV class, but its interesting design – inside and out – is sure to win over some customers. It's available with a choice of two petrol engines, though here we're focussing on the E-Tense electric version. While prices for the combustion-engined model start from less than £30,000, the EV costs considerably more. As more rivals launch, the DS 3 E-Tense is starting to not look like such a good value proposition; it's rather expensive in top specs.
More reviews
In-depth reviews
Road tests
For 2023 it received a minor makeover, with new "DS Wings" LED daytime running lights, a reshaped grille and a black surround for the rear lights. Inside there's new trim, and revised technology for the infotainment system.
There are four versions to choose from and all come with a 10.3-inch touchscreen and a digital instrument cluster, parking sensors and keyless start. While higher-spec models add wireless phone charging and a head-up display. A Peugeot e-2008 is mechanically similar, but represents much better value for money – not to mention, better interior packaging.
For the DS 3's facelift, the 50kWh battery has been upgraded to 54kWh (51kWh usable) and the electric motor now has 154bhp. These combine for a range of 250 miles, up from around 200 miles previously.
Handily, 100kW fast charging is available for top-ups to 80% battery capacity in half an hour. When you're not waiting for the car to recharge, it's an excellent cruiser. DS has used extra soundproofing and thicker glass to ward off most unwanted road noise; on the motorway, it feels like a much more expensive EV. With soft suspension, the car rides beautifully on good road surfaces but the news is less positive on bumpy roads and through corners. It's much heavier than an equivalent petrol model, and this extra weight affects the handling.
You'd never buy the DS 3 for its practicality alone - rivals offer more interior and boot space - but the E-Tense isn't any less practical than the conventionally powered versions, with the same 350-litre boot space. Being based on Peugeot and Citroen models, the E-Tense should be safe and reliable, and it's a five-star Euro NCAP car so long as certain safety kit is fitted.
Partnership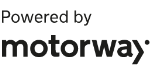 Need to sell your car?
Find your best offer from over 5,000+ dealers. It's that easy.
The DS 3 E-Tense is a good EV, let down by an overly high price and meagre standard equipment levels. Compare the DS with an equivalent Peugeot e-2008 or Hyundai Kona and it's hard to make a compelling argument for it, but attractive PCP deals or discounts could change that.
Range, charging & running costs
A reasonable range and fast-charging should make the DS 3 Crossback E-Tense easy to live with
The DS 3 E-Tense has undergone a series of upgrades since it was first launched. Cars built before December 2021 are claimed to manage 199 miles from a charge, but more like 150-170 miles can be expected in real-world conditions. For the facelifted version released in early 2023, DS ushered in a new 54kWh (51kWh usable) battery and a more efficient electric motor, boosting its potential range to 250 miles. This is certainly more competitive, even if it can't quite match the likes of the Kia Niro EV with its 285-mile range.
One big positive is that the E-Tense can use 100kW rapid chargers, regardless of the spec you choose, allowing for a 10-80% charge in around 30 minutes – and technology improvements over time mean that even newer cars with the bigger battery can charge in the same amount of time. DS will also sell you a 7.2kW wallbox for home charging (through its partnership with Pod Point), fully replenishing the battery pack in around 7.5 hours. The MyDS app can be downloaded to allow recharging and cabin pre-heating or cooling from your smartphone. Unlike the closely related Vauxhall Corsa Electric, the DS 3 E-Tense also comes with a Type 2 charging cable as standard.
As it's a zero-emission electric car, VED (road tax) is free for the E-Tense. Company-car drivers will also be drawn to the E-Tense by its tiny Benefit-in-Kind liability, slashing monthly bills.
Just like petrol and diesel DS models, the E-Tense comes with a three-year/60,000 mile warranty. This is what many rivals offer, but the Hyundai Kona Electric and Kia Niro EV both come with more generous warranties. Your DS dealer is likely to offer similar servicing plans to the conventionally fuelled DS 3 Crossback models.
Electric motor, drive & performance
Refined on smooth tarmac but the extra weight of the E-Tense is noticeable
An output of 154bhp means 0-62mph takes nine seconds exactly, and the car's top speed is 93mph. These figures are hardly anything to write home about but punchy and smooth acceleration will make the E-Tense quick enough for most buyers – especially in an urban setting, and for those used to a small petrol or diesel supermini or crossover. The surge of acceleration isn't quite as instant as some EVs and tails off at higher speeds, but it still has enough in reserve for comfortable overtaking at motorway speeds. Acceleration feels similarly progressive to a petrol DS 3 with an automatic gearbox, so there's hardly any learning curve to master. There are three driving modes that alter the power output of the electric motor – Sport, Normal, and Eco – and while the DS 3 doesn't offer one-pedal driving, the regenerative braking is well-judged for smooth town driving.
Compared to the petrol DS 3 models, the E-Tense is around 300kg heavier, and that really makes a difference to the car's driving characteristics. You can feel the extra weight through the corners, and overall it's just not as sharp to drive as the Hyundai or Kia – despite the fact that neither is aimed at driving enthusiasts. The DS 3's steering is light, with little feedback, but it does at least feel reasonably agile.
Interior & comfort
The interior of the DS 3 Crossback E-Tense is interesting but missing some key equipment for the price
At cruising speed on the motorway, the DS 3 E-Tense is beautifully refined. DS has included extra sound deadening in the car's construction, and the result is that it feels like you could be driving a much more expensive EV like the Audi Q8 e-tron or Jaguar I-Pace.
While it's comfortable on smooth tarmac, the DS 3 E-Tense isn't so good on neglected sections of road. If you live in an area with plenty of potholes, you'll find that the E-Tense thumps into ruts and potholes more than the standard model, and some jolts can go straight through the cabin.
During its makeover for 2023 the DS 3 changed in appearance subtly, with a new grille that's wider than before and upgraded LED exterior lighting. The daytime running lights now resemble those fitted to the DS 4 and DS 7 more closely for a cohesive model range. There's also a new gloss-black strip between the rear lights, and a new rear bumper and spoiler.
The interior does win some points back for its style. Like nothing else on sale right now, the DS 3 employs a diamond theme for much of the interior design. The air vents and dash controls are set out in eye-catching diamond patterns, and the touchscreen and digital instrument cluster look like they're borrowed from a more expensive car. You'll have to use the 10.3-inch touchscreen to adjust the heater controls, however, which can be frustrating on the move, and the Peugeot e-2008's 'i-Cockpit' setup is arguably even more arresting and just as upmarket for less money. We aren't fans of the window controls being on the centre console either, but small touches like suede trim on the dashboard really lift the perceived quality of the cabin.
The entry-level E-Tense is the Performance Line model, which includes 17-inch alloy wheels, dual screens with Apple and Android connectivity, keyless start and flush door handles. Performance Line+ adds 18-inch wheels, keyless entry and the DS IRIS infotainment setup with '3D Connected Navigation' and voice recognition. Then there's Rivoli which adds leather and chrome for a more upmarket look and feel, sitting just beneath the range-topping Opera with watch-strap-style leather heated and massaging seats, plus wireless phone charging and a head-up display.
Our main issue with the DS is its price; the E-Tense costs considerably more than the petrol models, particularly in Rivoli and Opera trims. We'd recommend sticking with one of the Performance Line specifications.
Practicality & boot space
No less practical than the standard DS 3 Crossback, but the E-Tense still falls short of rivals
By stowing bulky elements of the electric powertrain under the bonnet, DS has managed to keep as much space in the E-Tense as in the regular model. The rear seats of a family hatchback like the Audi A3 are still much more accommodating, though, as space in the DS is tight in the back. We found the back doors of the E-Tense to be quite narrow, so it won't be as easy to install child seats as in other small SUVs. The 'floating' roof and the thick windscreen pillars affect visibility, as well.
On top of that, you'll have to compromise on boot space. There's 352 litres to fill with the seats up, which is small compared to family hatchbacks and rival SUVs. The Volkswagen T-Roc and MINI Countryman both offer around 450 litres, while the Niro EV beats all of them with its 475-litre boot. In the DS you'll also have to lift your shopping over quite a big boot lip.
Reliability & safety
The DS 3 Crossback E-Tense gets a four-star safety rating as standard
It's worth noting the E-Tense only gets a five-star Euro NCAP rating when you invest in one of the extra safety packs. A four-star rating applies to lower-spec models that miss out on the blind spot detection and extended lane-keeping assistance of the Safety Pack. Top-spec cars feature the Advanced Safety Pack, which also brings speed limit recognition, high-beam assist and adaptive cruise control. Autonomous emergency braking and lane-departure warning are fitted as standard.
Doubts remain over the aftersales experience and reliability of DS models. The DS 3 Crossback didn't feature in our 2022 Driver Power ownership satisfaction survey, but DS as a brand came in 22nd place out of 30 manufacturers in 2020 – up from 28th in 2019. It didn't feature in our 2021 or 2022 results. While this data is now a few years old, DS models were praised for their engines and styling but the brand could only muster 27th for reliability, with 28.2% of owners reporting a fault within the first year.