New ORA Cat electric supermini will have UK price of £25,000
ORA Cat EV promises 261-mile range and five-year warranty
New Chinese-built supermini
Two battery options
Rapid charging standard
A new electric supermini called the ORA Cat will arrive in the UK before the end of 2021. The car is expected to have a UK price of £25,000 and will be available to order in December.
The ORA Cat will be an alternative to other small electric cars like the Peugeot e-208, Vauxhall Corsa-e, MINI Electric and Renault ZOE. First deliveries are scheduled for the first few months of 2022 but further details on specifications are still to be announced.
What is the ORA Cat?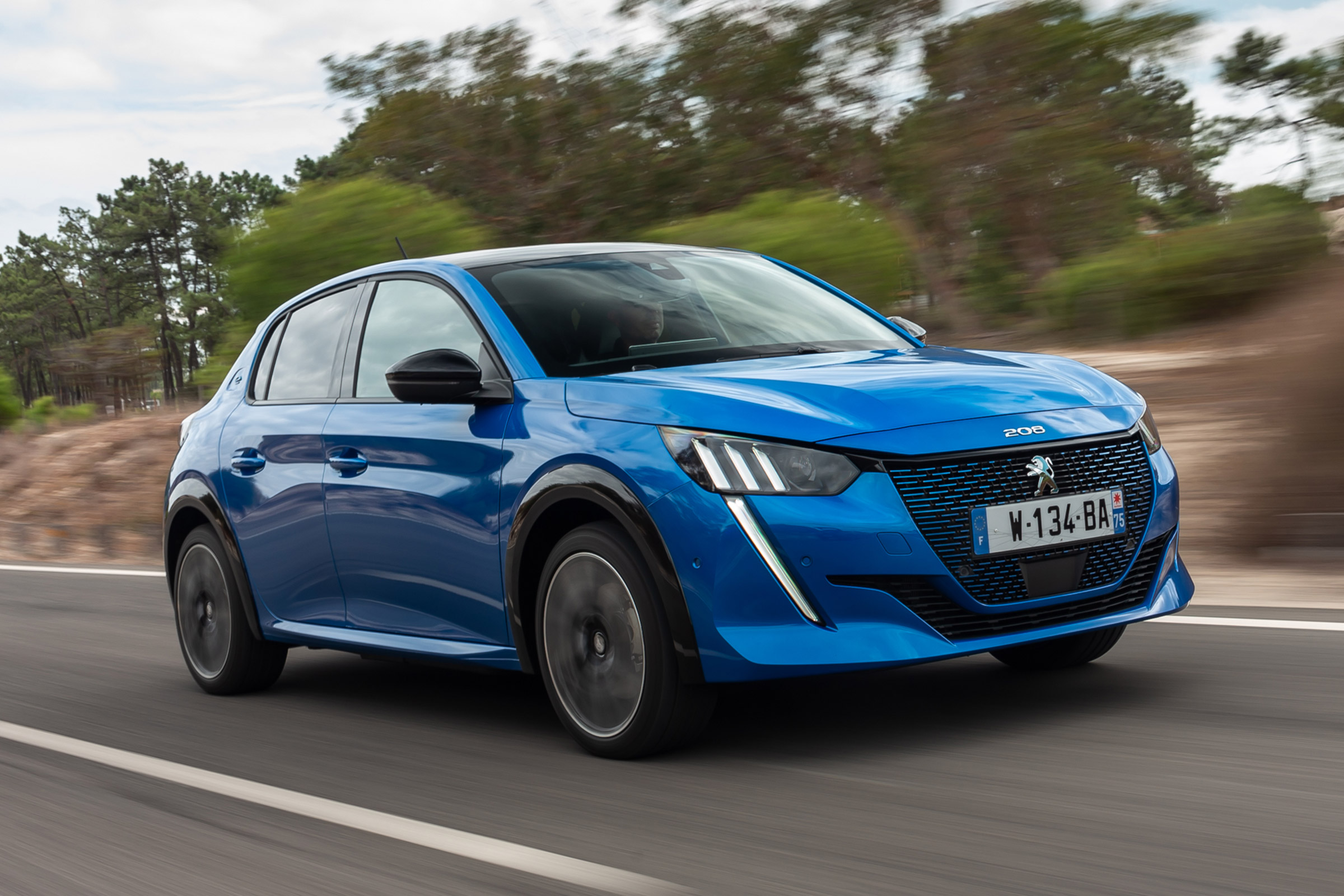 Top 10 best small electric cars 2022
ORA is the electric sub-brand from Chinese company Great Wall Motor (GWM), which has previously sold a pickup truck in the UK called the Great Wall Steed. GMW ORA marked its arrival in Europe last month at the IAA Mobility 2021 motor show in Munich and will launch its first car for UK buyers in the next few weeks.
Size-wise, the ORA Cat sits between the Renault ZOE and Volkswagen ID.3 but its expected £25,000 starting price is a few thousand pounds less than the VW. It's expected that the quoted price will be after the UK's plug-in car grant but that hasn't been confirmed. Adding the more powerful battery option will bump up the price.
In China, the car is known as the ORA Good Cat and has been on sale since 2020. There, the brand also sells a smaller Black Cat model, a chunkier White Cat and a Volkswagen Beetle-esque Punk Cat.
Styling
While there are no whiskers, the ORA Cat does have an interesting design. A pair of round headlights at the front end look similar to a MINI or an old Porsche 911, while the slim rear lights are mounted on the tailgate glass and stretch right across the back of the car. It sits on 18-inch alloy wheels and the lights are all LEDs.
Interior and technology
Like many modern cars, the ORA Cat's dashboard is centred around two screens, which are clustered together in one long bezel. One screen is behind the steering wheel and shows important driving and range information, while the other is used to display media, navigation and telephone functions. There's a button-heavy steering wheel and slim full-width air vents, and there looks to be lots of storage between the front seats.
The screens are 10.25 inches each, and the infotainment screen features Apple CarPlay and Android Auto, if you'd rather use your phone's apps instead of ORA's system.
While a five-star Euro NCAP safety rating is far from guaranteed, the Cat has plenty of standard safety equipment. Lane-keeping assist is joined by active fatigue and distraction detection (achieved by facial recognition), while a 360-degree camera is available. Rear parking sensors are standard, as are six airbags and a system that will automatically contact the emergency services in the event of a collision.
A five-year warranty is included, while the battery is covered for eight years. The car warranty compares well to the Volkswagen ID.3 and Vauxhall Corsa-e, which both get three years of cover.
Range, charging and performance
Two battery sizes are available, with 48kWh and 63kWh models achieving up to 209 and 261 miles respectively. That's on a par with its European rivals, while 80kW rapid charging allows a top-up from 10-80% in 40-50 minutes, depending on the battery size. The ORA Cat also gets 6.6kW single-phase and 11kW three-phase charging as standard, allowing you to charge up from a home or office wallbox.
The electric motor produces 169bhp, which is enough to propel the Cat from 0-62mph in 8.5 seconds. We'll have to wait to drive it to be sure but the car should feel very quick off the line; ORA quotes a 0-30mph time of just 3.8 seconds.
What does it mean for car buyers?
UK buyers tend to view new brands with suspicion, so ORA may have its work cut out prising customers away from more established rivals. It's also unclear what ORA's plans are for a dealership network at present, so customers may wonder what options they'll have when the car needs maintenance work.
However, infrastructure concerns aside, the ORA Cat looks to be a promising model in a rapidly increasing market and it could well appeal if you've not been drawn to any European electric superminis. If the price and, more importantly, the finance deals are right, then the ORA Cat could prove popular.
Read our guides to the best electric cars and cheapest electric cars