Ford set to launch 'mini Mustang Mach-E' electric SUV in 2023
Ford's smaller electric SUV will be based on VW underpinnings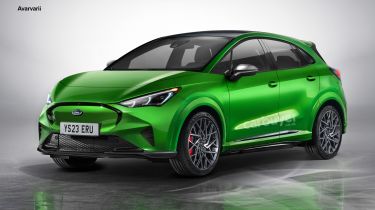 Styling previewed in exclusive images
Likely to be Puma-sized
Ford to be fully electric by 2030
The Ford Mustang Mach-E will soon be joined by a smaller electric SUV. The new car will have Mustang influences and will use the same underpinnings as the Volkswagen ID.3. Ford has confirmed plans to launch the new car in 2023.
In the meantime, our exclusive images preview how the car might look. Styling cues from the Mach-E will give the front end an aggressive look and we know it'll be a crossover, so it may be a similar size to the Ford Puma. To speed up production, it could even share body parts with the Puma, like the Mercedes EQA does with the Mercedes GLA.
Ford signed a deal in 2019 to use Volkswagen's electric technology and platform, in a bid to catch up with rivals like Hyundai. The deal also makes it easier for Ford to offer an electric-only range by 2030, in line with the UK's pledge to ban the sale of new petrol and diesel cars by the end of the decade.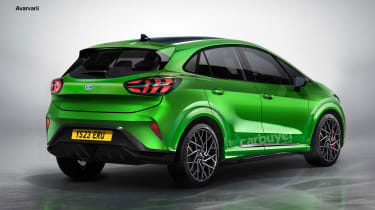 As such, the mini Mustang Mach-E will probably get the same 58kWh battery as the ID.3 and potentially the option of the larger 77kWh battery too. Power will come from an electric motor packing either 143 or 201bhp, and the range will need to be around 250 miles to be competitive with rivals.
Prices should be similar too, so we'd hope for a sub-£30,000 starting price, while top versions will cost around £10-£15,000 more.
The car will be built at Ford's Cologne factory, which currently builds the Ford Fiesta. Ford plans to build several electric cars at this factory and we understand that Fiesta production will move to another factory in order to maintain production for the next few years.
The Fiesta is currently offered with mild-hybrid technology but not as a fully electric model like the Vauxhall Corsa and Peugeot 208.
Read our guides to the cheapest electric cars and the best electric SUVs.