Genesis Electrified GV70 SUV review
"The Genesis Electrified GV70 is a practical and luxurious SUV with plenty of driving range and excellent rapid charging capability"
Pros
Superb performance
Opulent interior
Low-cost charging
Cons
Not the sportiest SUV
No single-motor variant
Expensive
Is the Genesis Electrified GV70 a good car?
The Genesis Electrified GV70 is a great electric SUV that has a good amount of range, plenty of room inside and a high-quality, well-built cabin. It's packed with tech and costs less than some of its rivals, plus the ownership experience is likely to be a strong point as well. It doesn't have the badge appeal of some other cars you might choose, but it's well worth a look for more pragmatic and value-focused buyers.
Genesis Electrified GV70 models, specs and alternatives
Genesis is an emerging brand in the UK and while many don't know the name yet, this won't last long because its electric cars in particular are amongst the best in their respective classes. That's true for this large premium SUV, the admittedly awkwardly-named Genesis Electrified GV70.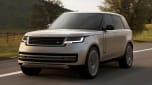 Top 10 best luxury SUVs 2023
It's closely related to the standard petrol-powered GV70, using tech from parent brand Hyundai but in a much more luxurious application – it's more expensive but also far more upmarket than Hyundai models, yet it doesn't throw out what makes Hyundais good either, such as in-car tech or driving comfort. The GV70 is a rival for many different electric car models but some of the key ones are the BMW iX3, Mercedes EQC and Audi Q8 e-tron, depending on trim and specification.
The Electrified GV70 uses two electric motors to drive all four wheels, with a combined total of 483bhp. There's a 77kWh battery providing the power to them, so there's plenty of range as well: up to around 283 miles on a charge. There's only one model available, and even only one trim level, so your only choice when buying is which options to go for, via a range of option packs.
This means standard equipment is a strong point, as all models come with LED headlights, a 14.5-inch touchscreen, an eight-inch digital instrument cluster, front and rear parking sensors with a reversing camera, lane keep assist and full leather upholstery in the cabin.
The interior of the Genesis is very high-quality and feels more upmarket than many rivals, including the BMW iX3. When we tested it against the Audi Q8 e-tron, a more expensive car, we found that their cabins were comparable as well. It's also well-built and practical inside, with a big boot and plenty of space for passengers.
Out on the road, the Electrified GV70 is quick to assert itself as a comfortable cruiser, rather than a performance SUV. While not quite as comfortable as the equivalent Audi, the Genesis wafts down the road nicely and the silence of the electric motor adds to the serenity. When you put your foot down, the car feels incredibly quick thanks to its powerful electric motors, however, be careful not to enter a corner too quickly as the near-two-and-a-half tonne Genesis suffers from quite a bit of body lean.
If, like most SUV owners, you intend to use your car for the school run and/or motorway mile munching, the Genesis Electrified GV70 is a great zero-emissions option if you want to stand out from the rest of the German crowd. It's just a shame a less-expensive single-motor variant isn't available at launch, as this could potentially offer better range and value-for-money. Regardless, just make sure to compare insurance quotes, as the two-tonne Korean SUV will undoubtedly be expensive to insure.
| | |
| --- | --- |
| Trim levels | Power options |
| | |
Genesis Electrified GV70 alternatives
Premium electric SUVs
Partnership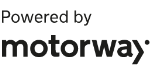 Need to sell your car?
Find your best offer from over 5,000+ dealers. It's that easy.
Hybrid SUVs
Large premium SUVs
Range, charging & running costs
Though expensive to buy, the Electrified GV70 provides a strong range and the opportunity for reduced charging costs
Starting at around £65,000, the Genesis Electrified GV70 is slightly more expensive than the equivalent BMW iX3. Its range might not be class-leading, but the Electrified GV70's 283 miles should be enough for the majority of buyers.
Like the smaller Genesis GV60, the Electrified GV70 comes as standard with 240kW charging, which is significantly faster than the 135kW maximum speed of the Audi Q4 e-tron. Plugging in at a compatible public charger, the Electrified GV70 can be topped-up from 10-80% charge in under 20 minutes. If you're doing so at home, expect charging to take a lot longer; a 0-100% charge will take around ten hours using a home wallbox, and close to a whole day when using a standard three-pin plug.
However, what makes the Genesis stand out in this regard is the brand's latest deal with the IONITY charging network; this gives buyers of new Genesis GV70 models discounts at any of IONITY's growing network of chargers in the UK – similar to how Tesla owners benefit from lower charging costs when using Superchargers. Albeit this will only be valid for the next five years, but given most people buy their new car on a three-year lease or finance deal, this isn't a huge issue.
| | | |
| --- | --- | --- |
| Model  | Battery size | Range |
| Sport | 77kWh | 283 miles |
Electric motor, drive & performance
Apart from rapid acceleration, the GV70 has little to offer in terms of driver engagement
Unlike most premium SUVs that attempt to offer both a sporting and comfortable driving experience, the Electrified GV70 ignores sportiness altogether to focus on the latter. It's easy to spot the car's near-two-and-a-half tonne weight in corners as the GV70 suffers from quite a lot of body lean. Plus, the steering, while precise, offers very little in terms of feedback from the road. A BMW iX3 or a Kia EV6 GT are better options if you're looking for a sporty electric crossover.
The Electrified GV70 isn't without merit, however; the dual-electric motor setup's 483bhp output is impressive. Thanks to its muscular powertrain, the Genesis will get from 0-62mph in just 4.2 seconds – faster than a Porsche 718 Cayman GTS sports car!
| | | | |
| --- | --- | --- | --- |
| Model  | Power | 0-62mph | Top speed |
| Sport | 483bhp | 4.2s | 146mph |
Interior & comfort
The Electrified GV70 has a classy and high-quality interior, befitting of a luxury EV
While the majority of smaller premium brands struggle to match their German rivals in terms of interior quality and comfort, this has thus far not been the case for Genesis. The Electrified GV70 utilises a special suspension system which can scan the road ahead for bumps and soften the springs to create less of a jolt in the cabin. This works superbly on motorways and open roads, but isn't quite as effective around town – it's still by no means uncomfortable.
The car we test drove was fitted with the Innovation Pack, which includes active road noise cancelling. This works in the same way as a pair of posh headphones; the speakers play a sound that is the opposite wavelength to whatever ambient noise is present, in order to cancel it out. This alongside the silence of the electric motor means the Electrified GV70's cabin is one of the most serene out there.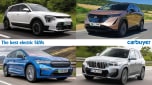 Top 10 best electric SUVs 2023
All the materials feel impeccable in quality and the overall design of the cabin is distinctive, while also remaining classy. The standard-fit 14.3-inch infotainment system looks great and can be operated as a touchscreen. Overall, the system is quick to respond and full of features, however, it isn't quite as flashy, nor as intuitive as Mercedes' latest MBUX setup.
There is only one trim available – the Sport – which comes as standard with LED headlights, 19-inch alloy wheels, leather upholstery, an eight-inch digital instrument cluster, dual-zone climate control, heated and ventilated electric front seats, a wireless phone charger, front and rear parking sensors with a rear-view camera, plus a powered bootlid.
Of course, buyers can also specify larger wheels and metallic paint for an additional cost. The aforementioned Innovation Pack will set you back around £3,500, while a sliding panoramic sunroof costs around £1,500.
Key features

 

Sport

LED headlights
14.5-inch touchscreen
Digital instrument cluster
Front and rear parking sensors 
Lane keep assist
Full leather upholstery

Options

Innovation Pack
Convenience Pack
Comfort Seat Pack
Lexicon Audio System
Practicality & boot space
The Electrified GV70 is only marginally less-practical than its petrol-powered counterpart
Electric cars that are conversions of their petrol and diesel-powered counterparts tend to be much less practical than their made-for-purpose siblings. However, thanks to some clever engineering, the Genesis Electrified GV70 offers only marginally less space than the regular car.
On the inside, the GV70 is already spacious, with the car's boxy silhouette offering decent headroom in the rear. However, thanks to the Electrified GV70's lack of a transmission tunnel, there isn't a hump in the rear floor, meaning sitting three abreast should be more comfortable.
Size comparison

Model 

Length

Width

Height

Genesis Electrified GV70

4,715mm

1,995mm

1,630mm

BMW iX3

4,734mm

1,891mm

1,668mm

Audi Q8 e-tron

4,915mm

1,937mm

1,633mm

Mercedes EQC

4,762mm

1,884mm

1,624mm
Boot space
The Electrified GV70's boot measures 502 litres in capacity – 39 litres less than the regular GV70. It's worth keeping in mind though, that this is significantly larger than the 466 litres offered by the cheaper Nissan Ariya. There's also a further 25 litres of storage under the bonnet, negating the electric Genesis' impact on practicality somewhat.
Boot space comparison

Model 

Boot space

Genesis Electrified GV70

502 litres

BMW iX3

510 litres

Mercedes EQC

500 litres

Audi Q8 e-tron

569 litres
Reliability & safety
Genesis is somewhat of an unknown quantity for reliability, but the GV70 should be very safe
Genesis is a relatively new brand – the marque's first model, the G70 executive car, went on sale in the UK in 2021 – so there is very little data available in terms of reliability. Thankfully, Genesis' parent brand, Hyundai, has a strong record in our Driver Power customer satisfaction surveys, placing 17th out of 32 manufacturers for 2023. While around 21% of customers found fault with their car within the first year of ownership, this is still less than other premium brands such as BMW and Mercedes-Benz.
The Electrified GV70 has also achieved a five-star Euro NCAP safety rating, matching the score given to the regular GV70 by the independent testing scheme. Standard safety kit is strong and includes autonomous emergency braking, lane keep assist, automatic high beams, blind spot monitoring and a reversing camera, along with at least eight airbags.