Honda CR-Z coupe (2010-2016)
"With a hi-tech hybrid engine and sporty set-up, the Honda CR-Z attempted to be the first car to offer driving thrills with low hybrid running costs."
Pros
Hi-tech hybrid engine
Fuel economy
Sporty drive
Cons
Not particularly quick
Back seats are cramped
Poor visibility out the back
Although not the first hybrid coupe to hit the market – the Honda Insight took that honour when it was launched in 2000 – the Honda CR-Z was the first car that aimed to be fun as well as fuel-efficient.
Now discontinued, it seems unlikely that Honda will rush to replace the CR-Z. Its name harks back to the Honda Civic-based CR-X of the eighties, a car whose nimbleness, good looks and memorable driving experience made it an instant classic. Both have a three-door coupe body, but unlike its ancestor, the CR-Z was not directly based on another Honda model – although its IMA hybrid technology is shared with the five-door Honda Insight.
Unusually for a hybrid, the CR-Z uses a six-speed manual gearbox – this makes for a far more involving drive than rivals with CVT automatics can offer. Its suspension and steering were both optimised for the sportiest drive possible and although 135bhp doesn't seem much, its prowess in corners was enough to earn its title as the first hybrid sports car. CR-Zs built after 2012 were given upgraded lithium-ion batteries and Sport, Sport-T, GT and GT-T trim levels were offered.
Ultimately, the CR-Z is a flawed package. At 56.5mpg, its fuel economy, though reasonable, can't match more powerful and cheaper diesel alternatives. Its sleek shape left negligible space in the two rear seats and it never managed to feel quite as composed as its legendary CR-X forebear. However, it's still fun to drive and quiet around town and remains a fascinating and affordable used alternative to more conventional hybrid cars.
MPG, running costs & CO2
Efficient– but diesel cars are still better
Unsurprisingly, this is where the CR-Z was designed to truly shine and its petrol-electric set-up returns an average of 56.5mpg. This figure is impressive in isolation, but modern diesel performance cars like the Volkswagen Golf GTD offer more power and lower fuel consumption. The CR-Z GT, with its larger alloy wheels, can only manage 54.3mpg.
Honda servicing tends to be a bit expensive and its warranty isn't a match for Kia or Hyundai, either. However, the CR-Z comes with stop-start as standard to further cut down on fuel consumption and emissions – a low CO2 figure of 117 g/km was handy for company-car users.
Raw economics can't quite overcome the CR-Z's appeal – its running costs are still low for a sports car and it's certainly more interesting than your average compact hatchback.
Engines, drive & performance
Fun to drive, but could do with more speed
The CR-Z has three driving modes to choose from – Eco, Sport and Normal. Honda claims that the Eco mode improves fuel economy by up to 10% and you need to run it in that mode to hit the claimed mpg figures. Normal mode feels a little sluggish, but Sport is much more exciting, with a more responsive throttle and engine.
CR-Zs from 2013 onwards get an S+ button, boosting acceleration for up to 10 seconds. Examples built after 2012 can go from 0-62mph in nine seconds, seven tenths faster than earlier cars, and can reach a top speed of 124mph. That hardly seems a blistering pace, but when you're sat in the car's low driving position, it's enough to feel exciting. That six-speed manual gearbox is very smooth and quick in operation, too.
Partnership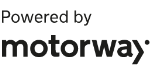 Need to sell your car?
Find your best offer from over 5,000+ dealers. It's that easy.
Although the CR-Z's acceleration feels vivid and its steering responds quickly and accurately, the heavy battery pack causes it to lean in corners more than other sports cars – a Mazda MX-5 or Volkswagen Scirocco stays far flatter in bends. However, the CR-Z certainly feels unique behind the wheel and it's possible to have quite a lot of fun in one.
Interior & comfort
The front seats are spacious and comfortable but those in the back will struggle
In contrast with other hybrid cars, which focus on everyday usability, the CR-Z makes no real claims to practicality. Its three-door body is less family-friendly than a Toyota Prius or Honda Insight and its sporty nature brings a firm ride and pronounced roar from the tyres at speed.
In town, though, the CR-Z will pull away in near-silence on electric power and can be quite relaxing when not being driven hard. The front seats are comfortable and supportive, with plenty of space for your legs, head and shoulders. The rear seats, though, are really only token gestures.
The dashboard is a little plasticky and has something of the look of a Japanese stereo system, with plenty of digital displays and rotary controllers. Quality is high, though, and some models feature a seven-inch touchscreen infotainment system and a rear-view camera.
Practicality & boot space
Rear seats extremely cramped, but the boot is a reasonable size
You can tell that practicality was towards the bottom of the priority list when the CR-Z was designed. Although the front seats are reasonably accommodating, those in the rear are next to useless. They're best employed to take a child seat or two, or folded away to expand the meagre boot capacity. There's just 225 litres of luggage room, as the battery pack eats up a lot of space that would otherwise be available for storage. With the seatbacks folded, this expands to 401 litres.
Rear visibility isn't the greatest, either, so it may be worth searching for an example with a reversing camera. The rear screen is split in your line of sight by the spoiler and there are substantial blind spots towards the back of the car.
Reliability & safety
Safe and reliable – despite its complex hybrid engine
Honda's history of customer satisfaction was rather variable while the CR-Z was on sale – in 2013, the company came sixth in our Driver Power survey, but by 2016 it had fallen to 20th out of 32 brands examined.
The CR-Z has never individually featured in the survey, but its IMA hybrid power system has been used in the Honda Insight and Honda Civic Hybrid, both of which have a fine reputation for reliability.
Buyers can certainly find peace of mind in the CR-Z's excellent five-star rating from Euro NCAP crash tests, where it scored an impressive 93% for adult protection. Six airbags, traction control, electronic brake force distribution, emergency braking assistance, hill-start assistance, ISOFIX child-seat anchor points and electronic stability control are all fitted as standard.
Price, value for money & options
Expensive to buy, but there's a good level of standard equipment
Picking a rival to the CR-Z is tricky, as there's no other compact three-door coupe hybrid to choose from. A diesel Volkswagen Scirocco probably comes closest to matching the CR-Z's blend of economy and style and is about as much fun to drive, too.
It's worth noting that the CR-Z is now only available as a used car and Honda's three-year unlimited-mileage warranty isn't the most generous on the market.
However, the IMA Hybrid system has an individual warranty. For cars registered from 2011 onwards, it runs for five years or 90,000 miles from the date of registration. Older examples have an eight-year/100,000-mile warranty on their IMA Hybrid parts. Your Honda dealer will confirm whether a CR-Z that you're considering is still covered by a warranty.