Mercedes CLS saloon - Engines, drive & performance
There's no shortage of power, but the graceful Mercedes CLS is more luxury motor yacht than speedboat
No Mercedes CLS has ever been what you'd call lithe and nimble. Taking up as much road space as an E-Class saloon, this is a big, heavy car, and feels like it from behind the wheel – but not necessarily in a bad way. In fact, while the CLS won't out-corner a smaller saloon like a Mercedes C-Class or BMW 3 Series, it flows nicely between the bends of a challenging back road and is quite satisfying to drive. This is helped, particularly with the six-cylinder engines, by there being plenty of power when you need it.
A choice of three driving modes means you can tailor the way the CLS behaves. Sport and Sport+ make subtle changes to the steering assistance, gearbox and accelerator response and provide a sharper driving sensation, as well as allowing playful pops and bangs from the exhaust. Despite this, the CLS still feels more natural in default Comfort mode, which emphasises just how smooth the car can be. Only a slightly fussy ride interrupts your relaxation – the big 19-inch wheels aren't great at disguising road imperfections.
The presence of 4MATIC four-wheel drive does more to reassure than to inspire, and the CLS has a sure-footed feel even when driving conditions are poor. It's an 'intelligent' system that ensures each wheel is only sent power when and if it's able to effectively deploy it, so there's little risk of wheels spinning fruitlessly on slippery ground. It's a real confidence-booster in adverse weather or on broken road surfaces.
The nine-speed automatic gearbox feels well suited to the powerful engines, too – it changes gears smoothly and responds quickly if you ask it to change down manually using the steering-wheel shift paddles – although you'll rarely feel the need to intervene. In fact, lazy, effortless travel is on tap if you want it – the CLS is more than capable of channeling the flagship Mercedes S-Class' continent-crossing excellence as a supremely comfortable cruiser. With the drive selector in comfort mode, the ride is eerily smooth and there's remarkably little noise thrown up by the huge, wide tyres.
Mercedes CLS diesel engines
The entry-level four-cylinder engine will be more than enough for many customers, but the six-cylinder option is impressively smooth and a lot of buyers will be happy to upgrade the cylinder count. Abandoning the V6 layout used since before the original CLS was introduced, the 400d has a straight-six engine that returns lower emissions and increased fuel economy compared to its predecessor. Both diesel engines are powerful, too. The 242bhp 300d can get from 0-62mph in just 6.4 seconds, while the 335bhp 400d gets the sprint done in five seconds dead. Top speed is limited to 155mph on both models.
The 335bhp six-cylinder engine in the 400d is actually the most powerful diesel ever put in a production Mercedes and it pulls prodigiously from virtually anywhere in the rev range. This power helps to make the CLS a very accomplished cruiser, with the nine-speed automatic gearbox rarely needing to change down. The car may not be one to drive flat out on a winding road but there's no doubt it can get you from A to B very quickly and comfortably, particularly when endowed with the power of the 400d. It's hard to justify the extra cost over the still-quick 300d, though.
Petrol engines
Like their diesel counterparts, the CLS' six-cylinder petrol engines use a straight-six layout in place of the V6 favoured by previous generations. They also incorporate mild-hybrid technology in the guise of Mercedes' EQ Boost system, which uses a 48v electrical supply to power a 'starter generator' under the bonnet. This allows the engine's stop-start system to operate when the car hasn't yet reached a standstill and provides a 22bhp boost when full acceleration is called for.
Partnership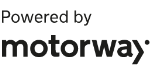 Need to sell your car?
Find your best offer from over 5,000+ dealers. It's that easy.
That 22bhp comes in addition to the 362bhp already available from the CLS 450 and means a 0-62mph time of just 4.8 seconds. The less powerful 2.0-litre four-cylinder CLS 350 will do the same in six seconds exactly; it produces 295bhp, plus an additional 14bhp from its EQ Boost.
That electrical technology also spreads to the turbochargers, one of which is an electric compressor that can be spun to build up boost pressure and reduce 'turbo lag' – that annoying pause between pressing the accelerator and power being delivered. Its effect is most welcome on the Mercedes-AMG CLS 53, which is even quicker than the 450 despite using the same twin-turbocharged 3.0-litre engine – 0-62mph drops to 4.5 seconds here.