New 2021 Mercedes SL AMG in development
Next-generation Mercedes SL roadster to be a four-seater, AMG-tuned soft-top
SL to be Mercedes' flagship convertible
Platform to be shared with next AMG GT coupe
Expect aggressive styling
The replacement for the Mercedes SL is inching closer to launch and these new images show the car in slightly less camouflage than before. The SL will be Mercedes' range-topping roadster, given that the Mercedes S-Class Cabriolet will soon be unavailable. Set to be tuned by AMG, we expect the new Mercedes SL to cost around £85,000 when it launches next year.
While still heavily disguised, it's clear that the new SL will have a rearward stance with a long bonnet. The light clusters at each end will be similar to the recently launched S-Class, while the car will probably borrow other styling cues from the Mercedes-AMG GT coupe. Its sportiness is highlighted by front bumper additions, a tailgate lip spoiler and four large exhausts. A big change for this model will be a fabric roof instead of a folding metal one.
The SL is expected to have two usable rear seats, while the boot should also be bigger because a folded fabric roof is more compact than a folded metal version. Switching to a soft top brings weight and centre-of-gravity benefits, too, but the SL will still be a heavy car.
It'll sit on a new platform, which is to be shared with the next-generation AMG GT range. With AMG overseeing the car's development, the SL will be more agile and exciting to drive, but it'll still be a comfortable cruiser first and foremost.
The engine range is likely to start with a 3.0-litre six-cylinder engine, while a more powerful V8 will also be available. It's thought mild-hybrid technology will feature, and a plug-in hybrid can't be ruled out either. Mercedes is working on an electrified powertrain with around 800bhp for the AMG GT 4-door, and this seems a strong candidate for the SL.
The interior will receive a welcome refresh; the current car has been on sale since 2012 and looks very dated inside when compared with the Mercedes S-Class. We expect it'll follow the lead of the next S-Class, with a massive portrait touchscreen.
The development of a new SL is slightly surprising, given how few are sold. It may take over the role of the Mercedes S-Class cabriolet, while the smaller and cheaper Mercedes SLC won't be replaced when it's discontinued in the coming months.
See where the outgoing Mercedes S-Class places on our list of most innovative cars.
New Mercedes EQS electric saloon edges towards production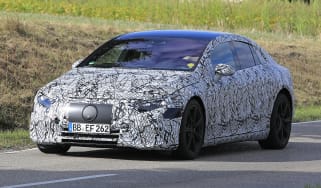 New Mercedes EQS electric saloon edges towards production
Facelifted Mercedes-AMG E63 S now on sale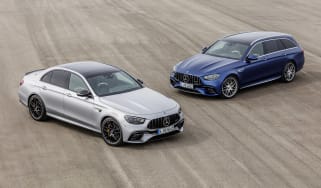 Facelifted Mercedes-AMG E63 S now on sale
Best new car deals 2020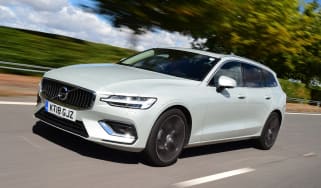 2020 scrappage schemes: the complete guide
2020 scrappage schemes: the complete guide
The UK's top 10 best-selling cars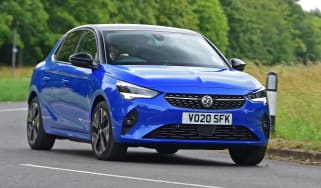 The UK's top 10 best-selling cars