New 2021 Mercedes SL AMG styling previewed
Next-generation Mercedes SL roadster to be a four-seater, AMG-tuned soft-top
SL to be Mercedes' flagship convertible
Platform to be shared with next AMG GT coupe
Expect aggressive styling
The new Mercedes SL has been spotted in development again, this time with a much thinner camouflage wrap that allows us to see some of the styling details, including slim headlights and a deep grille.
Mercedes will attempt to reinvigorate SL sales by making it the flagship convertible in place of the now-discontinued Mercedes S-Class Cabriolet. Development of the SL will be handled by Mercedes' AMG tuning division, so you can expect the car to be sportier and faster than the current model. Prices are likely to start at around £85,000 and the SL will go up against the BMW 8 Series Convertible.
2021 Mercedes SL styling
In the latest spy shots, the SL's AMG underpinnings are clearer; the car's grille and wheels are only used on AMG products, plus there are four exhausts poking out of the rear bumper. A rear diffuser and sharp bonnet creases are visible through the camouflage, alluding to the power on offer.
It's clear that the new SL will have a rearward stance with a long bonnet. The light clusters at each end will be similar to the recently launched S-Class, while the car will probably borrow other styling cues from the Mercedes-AMG GT coupe. A big change for this model will be a fabric roof instead of a folding metal one.
The SL is expected to have two usable rear seats, while the boot should also be bigger because a folded fabric roof is more compact than a folded metal version. Switching to a soft top brings weight and centre-of-gravity benefits, too, but the SL will still be a heavy car.
It'll sit on a new platform, which is to be shared with the next-generation AMG GT range. With AMG overseeing the car's development, the SL will be more agile and exciting to drive, but it'll still be a comfortable cruiser first and foremost.
The engine range is likely to start with a 3.0-litre six-cylinder engine, while a more powerful V8 will also be available. It's thought mild-hybrid technology will feature, and a plug-in hybrid can't be ruled out either. Mercedes is working on an electrified powertrain with around 800bhp for the AMG GT 4-door, and this seems a strong candidate for the SL.
The interior will receive a welcome refresh; the current car has been on sale since 2012 and looks very dated inside when compared with the Mercedes S-Class. We expect it'll follow the lead of the new S-Class, with a massive portrait touchscreen.
The development of a new SL is slightly surprising, given how few are sold, but it carries on a long history of large Mercedes roadsters. The smaller and cheaper Mercedes SLC won't be replaced when it's discontinued in the coming months.
See where the outgoing Mercedes S-Class places on our list of most innovative cars.
New Mercedes EQS: vast MBUX Hyperscreen infotainment system revealed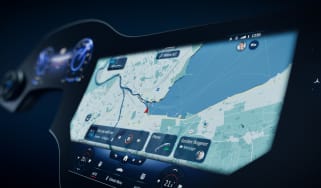 New Mercedes EQS: vast MBUX Hyperscreen infotainment system revealed
2021 Mercedes T-Class van-based MPV nears production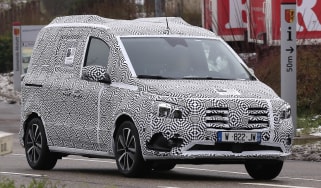 2021 Mercedes T-Class van-based MPV nears production
New Renault 5 electric car on sale by 2025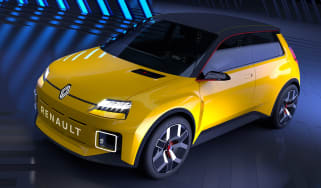 New Renault 5 electric car on sale by 2025
Best small SUVs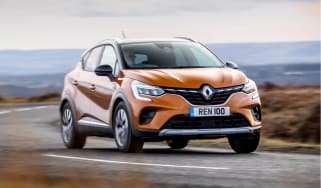 Best first cars