Mitsubishi Outlander PHEV SUV - Engines, drive & performance (2014-2021)
Clever Mitsubishi Outlander PHEV never feels quick, but silent electric running is smooth and relaxing
The biggest difference you'll notice when driving the Mitsubishi Outlander PHEV is the silence. Around town in electric mode, the lack of engine noise will be novel to anyone new to EVs. Below 22mph, there's even an artificial noise to warn pedestrians and cyclists of your presence.
Light controls, good visibility and a raised seating position mean the PHEV is well suited to town driving. For an SUV, its dimensions aren't too big or intimidating. There's a clever 'save' function that allows you to preserve the battery power for use when it's going to be the most efficient. For example, if your commute starts with A-roads and motorway but ends in the city, you can save battery power by using the petrol engine to start with, then shut it off and drive in electric mode when you get into town.
The 2018 facelift improved the steering, with a slightly lighter but also more precise and direct feel. The Outlander has also been stiffened slightly in the manufacturing process with extra welds, and the ride comfort and refinement have improved slightly as a result. This is still a big, heavy SUV though – especially as a result of its three motors and battery pack – so there's quite a bit of body lean in corners. It never gets out of hand, but the Outlander PHEV is a car best driven at a relaxed pace.
Mitsubishi Outlander PHEV hybrid engine
Even with the petrol engine running, the Outlander PHEV is quieter than the conventional diesel version of the car. The 2.4-litre petrol engine produces 133bhp, while the front electric motor can make 81bhp and the rear motor a little more at 94bhp, but the Outlander PHEV's batteries make it a very heavy car. This means acceleration is instant and smooth rather than fast – 0-62mph takes 10.5 seconds. This is around half-a-second faster than the pre-2018 facelift model, and Mitsubishi has worked to improve performance and throttle response, even adding a new Sport driving mode.
If you're driving around town using electricity, the Outlander PHEV is quieter more of the time than the Kia Niro or Toyota RAV4 hybrid, which are both traditional hybrids that rely on their combustion engines more of the time. You can also stay in electric mode at speeds of up to 84mph (where legally permitted), although the battery will drain rather quickly at higher speeds.
The automatic gearbox is also smooth and makes driving easy, but it occasionally sees engine revs climb higher than you might expect – especially on steep hills. Four-wheel drive means the PHEV has decent traction in wintry conditions and will even cope with a bit of light off-roading.
There are five levels of regenerative braking, which can be selected using paddles behind the steering wheel. They range from aggressively slowing as soon as you come off the throttle to gentle coasting. As with lots of hybrids, this takes a bit of getting used to, but once you're familiar with it, it's easy to use the brake pedal less by simply lifting off the throttle and letting the regenerative effect slow the car down in stop-start traffic. The brake pedal itself has a slightly grabby action under your foot, however.
Partnership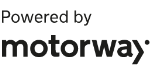 Need to sell your car?
Find your best offer from over 5,000+ dealers. It's that easy.
Aside from this and the lack of noise, the Outlander feels conventional to drive, although a colour screen that visualises how the petrol engine and electric motors are working gives you a clue as to all the clever stuff that's happening under the metal.
The standard Outlander's handling has taken a knock, however. The extra weight of the batteries in the PHEV means its suspension isn't as comfortable as the regular car's. The PHEV also leans more in corners than the diesel Outlander and its steering is a little numb – but standard electronic stability control means it's very safe. If you want a plug-in hybrid with more rewarding handling, the MINI Countryman Cooper S E ALL4 is much sharper.