Things you need to know today: Thursday 21 January
Electric car grant to reduce by £3,000; does driving keep you healthy?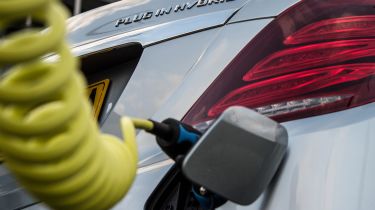 1. Over half a million more cars on UK roads
Figures just released illustrate that our love affair with the car shows no signs of slowing – just the opposite, in fact. Last year there were 600,000 more cars on the road than in 2014. This comes in light of a bumper 2015 for most car makers, with brands including Hyundai and Skoda reporting record sales in the UK. The southeast of England gained the greatest number of vehicles, with an extra 373,200 cars taking to the roads there. The total number of cars on Britain's roads now stands at 25.8 million. The age-old question of 'why is there nowhere to park?' has an answer, it seems.
2. Plug-in car grant reduction shocks buyers into action
Customers thinking of buying a plug-in vehicle car are surging to dealerships to take full advantage of the £5,000 government grant towards plug-in electric cars. The grant will decrease by between £500 and £2,500 in March, depending on the list price of the car, and some cars costing more than £60,000 won't be eligible at all. More than 50,000 buyers have benefitted from the grant so far. The plug-in grant was brought in by the last government in 2011, with enough funds for an allocation of 50,000 grants. Take-up was slow at first, but the scheme has been deemed a huge success overall. With convincing plug-in propositions like the Mitsubishi Outlander PHEV SUV, BMW i3 and Volvo V60 Plug-in Hybrid, it's easy to see why.
3. Does driving stave off dementia?
A new study has made the link between stopping driving and a decline in physical and mental health. Dr Guohua Li of the University of Columbia in New York reviewed several existing studies relating to driving and older people. In doing so, Dr Li found giving up driving coincided with an increased prevalence of conditions like depression and dementia. Despite ageing being associated with worsening health, it's thought the reduction in independence and socialisation brought about by being unable to drive may contribute to a decline in overall wellbeing.
4. Driverless cars debated
Autonomous cars may not yet be on our roads, but they're rarely out of the news these days. Pioneers in the field such as Google are spearheading the development of self-driving cars, while Volvo has said it'll accept liability for any accidents involving its autonomous vehicles. British insurance companies have now formed the Automated Driving Insurance Group (ADIG) to tackle the implications of self-driving technology. The group is being fronted by the Association of British Insurers and counts major companies like Aviva and Direct Line as members, as well as security consultants Thatcham Research. The ADIG will work with the government to decide on issues such as liability and potential changes to driving laws.
5. Cars to get improved security against hackers
It used to be that all you needed for a secure car was a good alarm and possibly a steering-wheel lock. Now, with cars having more technology than ever, manufacturers are having to think about wireless security as well. Last year, hackers demonstrated cars' potential weaknesses in this area when they were able to remotely disable the engine and brakes of a Jeep Cherokee. While the hack required expert knowledge and Jeep subsequently fixed all affected vehicles, 90% of cars are expected to be connected to the internet by 2020, meaning the industry is taking the matter seriously. Various manufacturers are now working with software companies normally associated with computer firewalls to develop systems that'll prevent any such future hack.
For more top stories like this, check out our daily briefing archive.
Kia EV4 SUV to take on the Volvo XC40 Recharge
Kia EV4 SUV to take on the Volvo XC40 Recharge
Best new car deals 2022: this week's top car offers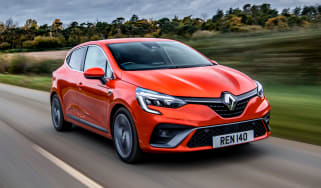 Best new car deals 2022: this week's top car offers
New electric MG4 hatch to start at £25,995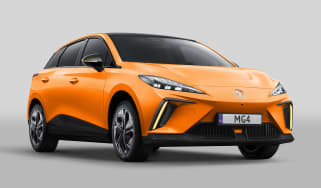 New electric MG4 hatch to start at £25,995