Report suggests Vauxhall Corsa poses fire risk
Investigation finds heater wiring in Corsas built from 2006 to blame, Vauxhall says coverage "inaccurate and misleading"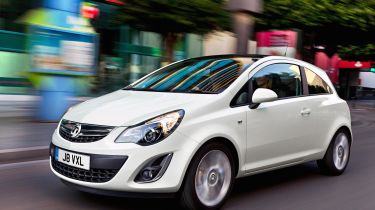 An investigation by The Sun newspaper claims a wiring fault in the popular Vauxhall Corsa is to blame for a spate of fires, with over 1million cars potentially affected.
The claim follows a recall earlier this year, when 2,767 fourth-generation Corsa 'Ds' with a 1.4-litre turbocharged petrol engine were found to have a potentially faulty vacuum pump.
Now, The Sun says it's found a more wide-ranging problem with the Corsa, with fourth and current, fifth-generation cars affected. It's said a connection in the heater circuit can corrode, leading to a overheating and a potential fire.
The newspaper commissioned Burnley-based forensic collision firm GBB to carry out the investigation. Their experts looked at a fire-damaged Corsa D, and found the blaze originated in its wiring harness. They also claim the affected componentry "appears similar" to the wiring used in the American Hummer H3 SUV, which prompted a stateside recall last year. General Motors, Vauxhall's parent company, owned Hummer at the time the affected H3s were made.
Denis Chick, Vauxhall's director of communications, told Carbuyer the company's "first priority is safety", and no cases of fire have been "definitively attached" to a problem with the Corsa's heating system.
In a statement released by Vauxhall, the company said recent media coverage on the subject was "inaccurate and misleading", and reiterated Vauxhall has had "no confirmed cases of vehicle fires in Corsa D/E models that relate to the heating and ventilation system." Vauxhall has also explicitly stated "there is a different vehicle heating and ventilation system configuration in Corsa D/E to the Hummer H3, inclusive of a different connector."
If you're a Corsa owner concerned by this latest report, email:
vauxhall.customerassistance@vauxhall.co.uk
Corsa 1.4-litre turbo recall
Vauxhall faced criticism earlier in the year when a BBC Watchdog investigation looked into a series of Corsa fires. The BBC handed Vauxhall details of seven such incidents ahead of the broadcast.
At the time, Vauxhall stated three of the seven affected Corsas had a 1.4-litre turbocharged petrol engine, and 2,767 of its cars with this engine were already subject to a safety recall. Corsas built between July 2012 and September 2014 in Eisenach, Germany, may have faulty wiring for their vacuum relay pump, which can potentially cause a fire due to water ingress.
In February of this year, our own consumer team featured a 1.4-litre Turbo Corsa D that caught fire, and Vauxhall at the time left the issue for the owner to deal with. The company stated "it is up to the insurer to inspect the vehicle and determine what has caused the fire."
That may sound harsh, but Vauxhall says it needs "the permission and involvement of their insurance company [as] this avoids the risk of the customer's policy being invalidated."
The recall affects Corsa Ds with the 1.4-litre turbo engine in SE, SRi and Black Edition trims. All affected owners have been written to, and Vauxhall says a significant proportion of cars has been repaired.
Cars not included in Corsa recall
Four of the seven cars highlighted in the Watchdog programme haven't yet been subject to a recall. It's not clear whether they fall outside the production dates covered, but they do have different engines from the 1.4-litre turbo; either way, Corsa owners will want to know whether their cars pose a potential danger.
Partnership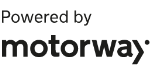 Need to sell your car?
Find your best offer from over 5,000+ dealers. It's that easy.
Vauxhall inspected one of the seven cars featured in the story and found the fire was indeed caused by the faulty vacuum relay pump's wiring. The company has experienced difficulty contacting the cars' owners in some cases, while in others it's in the process of trying to arrange an inspection.
Vauxhall is keen to highlight there are over 18,000 vehicles fires a year in the UK across all brands, and the seven cars covered in the BBC's show make up a tiny fraction of that number. The carmaker was previously aware of nine Corsa Ds with faulty relay pump wiring, two of which caught fire.
These stories comes relatively hot on the heels of a recall prompted by a spate of fires affecting the Vauxhall Zafira 'B'. In that case, Vauxhall recalled over 200,000 Zafiras following another investigation by BBC Watchdog.