Retro Volkswagen I.D. BUZZ concept a reality by 2022
Shown at Detroit earlier this year, the electric, autonomous I.D. BUZZ is set for production
Volkswagen has confirmed that it will build a 21st-century version of its iconic Microbus. The I.D. BUZZ concept was originally shown at the Detroit Motor Show at the start of 2017 and the reaction to the retro-styled EV was so positive that it's set to hit the road in 2022.
The BUZZ is the third in the I.D. family of concept cars, following on from the I.D. hatchback and I.D. CROZZ crossover. The I.D.BUZZ is a flexible people carrier that, Volkswagen says, could also be used like a camper or commercial van – a breadth of talents that's very similar to the Microbus of 1950, also known as the Type 2.
As you may be able to tell, it's the classic VW that inspired the I.D. BUZZ's retro styling – right down to its two-tone paint, large windows and large VW badge on the nose.
Besides the obvious appeal of the new car's styling, it's the car's forward-thinking all-electric technology that impresses. VW claims that the I.D Buzz will have a range of up to 270 miles and 275kW of electric power delivered to all four wheels via two electric motors.
The BUZZ is also set to offer a fully autonomous driving mode called I.D. Pilot: with the mode engaged, the car's steering wheel retracts into the dashboard and the driver can rotate their seat through 180 degrees to join rear passengers while the vehicle drives itself, guided by a combination of cameras, ultrasonic sensors, radar sensors, laser scanners and cloud-based traffic information.
Volkswagen I.D. BUZZ – the details
The BUZZ features lounge-style seating for eight. The seats can be folded in various ways to create tables and even beds. There's a futurist touch-sensitive steering wheel, a dashboard that's devoid of traditional controls and dials, plus silver birch wood flooring, aluminium inlays and a combination of eco-friendly artificial leather and honeycomb pattern seat fabrics.
When a human is at the helm, assistance is given by an augmented-reality head-up display – it was recently announced that NVIDIA would work with VW to create the company's next generation of cockpit technology. Many of the concept's functions are controlled by a portrait-oriented tablet, which is removable to provide entertainment.
With the BUZZ's bank of batteries beneath the floor, there's plenty of space for luggage in the front and rear compartments. A wheelbase of 3.3 metres thanks to use of an extended version of Volkswagen's Modular Electric Platform (MEB) ensures loads of interior room, but thanks to a 'steerable rear axle' it's turning circle is just 10 metres.
Lighting plays a big part in the I.D. BUZZ's design, too. The car's LED headlights are designed to give 'human-eye-like' signals to other drivers. A single strip of LEDs is illuminated when the car is parked to give the impression of its 'eyes' being closed; the lights are designed to look 'opened' again on start-up and change shape as speed increases on the move, even 'looking' at pedestrians or in the direction of intended travel.
When the car is in autonomous mode, its roof-top scanners extend and illuminate to let other drivers know. Inside, ambient lighting adjusts depending on driving mode; white and unobtrusive when the driver is in control, or subdued and relaxing when autonomous drive is activated.
Electrifying acceleration
With a total of 369bhp from its two electric motors – one on each axle providing four-wheel drive – the I.D. Buzz promises performance in a different league to its sluggish fifties ancestor. VW claims 0-62mph will take less than five seconds, with the top speed limited to 99mph.
Battery range is up to 270 miles – with a 30-minute boost charge providing an 80% recharge thanks to inductive technology, as well as at conventional charging stations or at home.
The I.D. Buzz concept provides a fascinating glimpse into Volkswagen's future, as Dr Herbert Diess, Chairman of the Board of Management Volkswagen Brand, stated:
"From 2020 onwards, the Volkswagen brand will consistently expand its spectrum of electric vehicles, and the current electric vehicles – our e-up! and e-Golf models – will be joined by all-new and emissions-free production vehicles with long operating ranges. It is the beginning of an electric mobility offensive. We intend to sell one million electric vehicles per year by 2025."
Car dashboard warning lights: the complete guide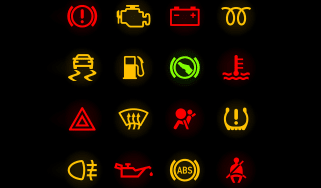 Car dashboard warning lights: the complete guide
2021 scrappage schemes: the complete guide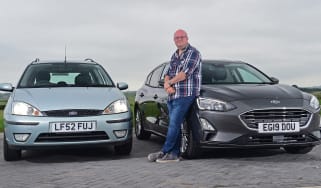 2021 scrappage schemes: the complete guide
Best new car deals 2021