The best concept cars of all time
What is a concept car and what makes a good one? We look at some of the best concept cars ever made
The unveiling of a new concept car is often exciting. Although most of them never make it into production, at least not in the form they're presented, they often provide an invaluable insight into the brand's future when it comes to design and technology. But what makes a memorable concept car? We look back at some of the best concept cars to ever grace a motor show stand and explain made them so special.
A carmaker often showcases a concept car to preview future production cars. More often than not, unconventional doors, huge wheels and imaginative lighting are intended to grab our attention but it's highly unlikely that this equipment will be practical enough or even legal for a production model. But if you look beyond the glitz and glamour, the basic shape and layout of a concept car can sometimes resemble that of a final car that you can actually buy from a dealership.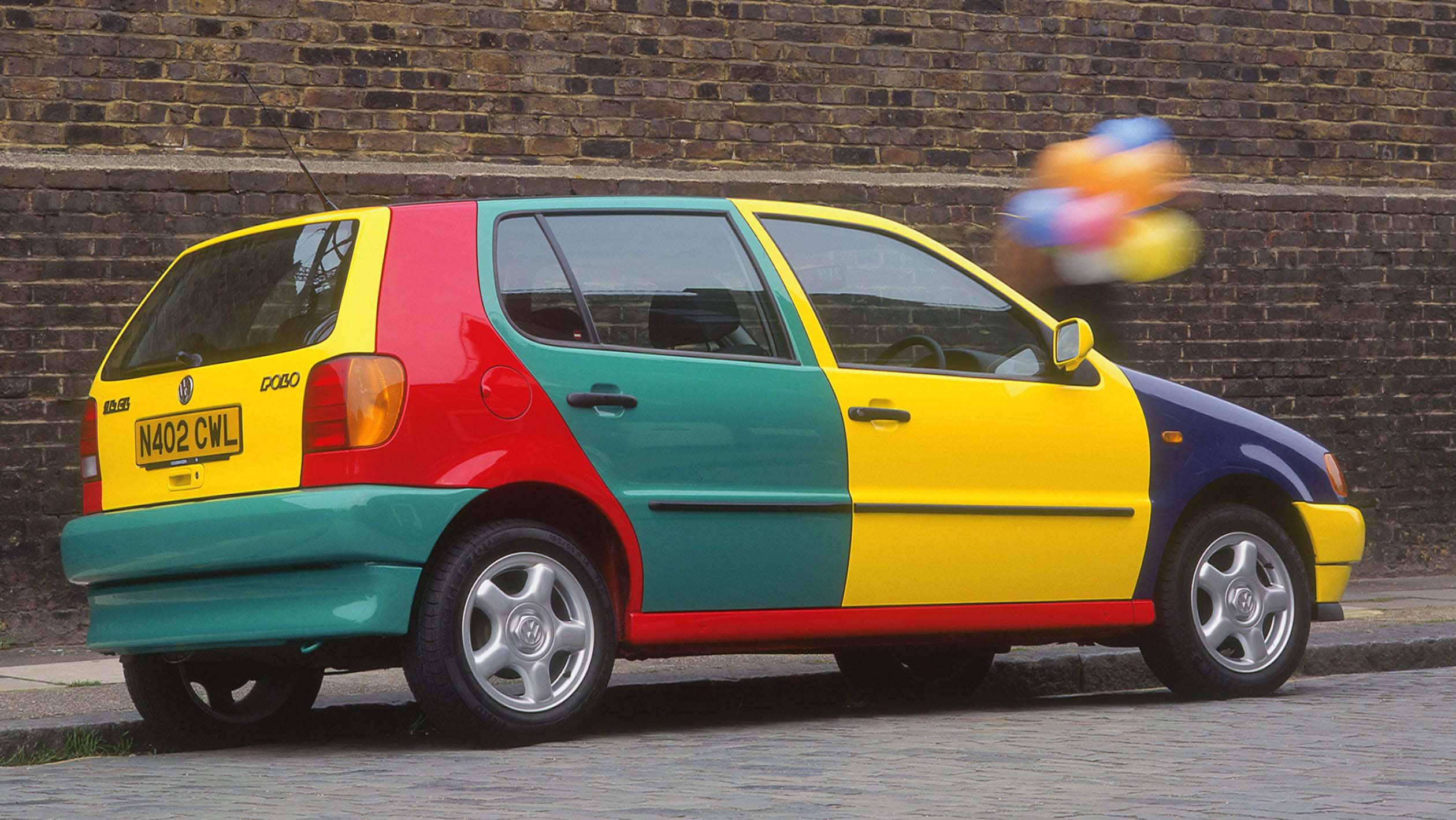 Special edition cars: the best, worst and weirdest gallery
There are some cases where concept cars are pure fantasy in terms of appearance, however, and are created to grab our attention, make headlines and indulge designers. Nevertheless, they'll likely feature some form of new technology that will one day filter through into production cars - even if it's a few years down the line.
One shared virtue of every concept car is that it shows a carmaker is looking forward. It's always tantalising to see the latest innovations in cars – whether they're ready to be enjoyed by drivers right now or only exist in theory. We're probably all guilty of taking some of the latest technology we enjoy on our cars today for granted, but you can be sure that almost every must-have gadget, safety feature or driver aid first appeared on a concept car at a motor show.
Join us as we look at some of the best concept cars that have ever been shown...
Aston Martin DB10
Cars made by Aston Martin have been in James Bond films for over 50 years. The partnership is so strong that the British manufacturer created a bespoke model for the 24th Bond film, Spectre, which was released in 2015. All 10 examples used modified V8 Vantage running gear and were capable of 193mph.
Aston Martin Lagonda "Vision"
As Aston Martin has proven with the DBX SUV, their concepts are often not too far from reality, and we think there's scope for the company to build the Lagonda Vision, a fully electric limo. Of course, it wouldn't be an Aston without attractive styling and a lavishly designed interior with wool upholstery and silk carpets.
BMW E1
The BMW E1 is a 900kg electric city car concept with a claimed range of 155 miles that was revealed in 1992. It shows that previous concept ideas can eventually spawn production models, even 21 years later, as the futuristic i3 electric city car joined BMW's range with a similar range.
BMW GINA
The BMW GINA is one of the most memorable concepts and was unveiled in 2008. It has a fabric-like exterior body that can change shape depending on the car's speed and is resistant to temperature fluctuations and water. The headlights are exposed in the same way eyelids reveal eyes.
Buick Y-Job
The 1938 Buick Y-Job was created by the design boss of General Motors, Harley Earl. It's commonly regarded as the first concept car, and went onto influence Buick's car design in the 1950s. Earl used it as his own car for over a decade as it featured existing Buick running gear. It featured smooth, wraparound bodywork with flush door handles and hidden headlights - and even electric windows!
Citroen GT by Citroen
In 2008, Citroen and Polyphony Digital, the developer of the Gran Turismo driving games, teamed up to create the Citroen GT concept. In the game, the GT concept car was all-electric but the real one is powered by a 650bhp Ford V8.
Citroen Karin
Citroen created this triangle-themed Karin prototype in 1980 to revive the brand's image. The concept created the stir the company wanted, with the pyramid-shaped vehicle allowing three people to sit abreast in the cabin, with the driver in the middle. It wasn't all modern, however, using Citroen DS suspension, created in the 1950s, to ensure the Karin had a smooth ride.
Ferrari 512 S Modulo
Ferrari unveiled this Pininfarina-designed, wedge-shaped 512 S Modulo concept car at the 1970 Geneva Motor Show. The concept featured a jet-fighter style canopy in the place of doors, and was underpinned by a spare homologation Ferrari 512S chassis. Like most concepts, it was never ready for road use - it didn't even steer. Ferrari collector Jim Glickehaus bought it in 2018 and made alterations so that it's now fully drivable.
Ford GT90
The GT90 was Ford's impression of how the successor to the GT40 would look in 1995. It would use influences from the famous Le Mans winner's design, with door-mounted roof cutaways and rakish lines, but the overall package was much more futuristic. No 4.2-litre V8 for the GT90 either; Ford gave it a 720bhp 6.0-litre V12. This fully drivable concept had Space shuttle derived ceramic tiles, to insulate the exhaust from the bodywork.
GM Hy-wire
GM's 2002 Hy-wire concept car had a number of features that are in wider use today. For example, it ran on hydrogen, a fuel that's now used by some production cars and, like many of the latest electric cars, it was built on a 'skateboard' platform. Drive-by-wire controls featured too, and electric motors were used in the place of traditional mechanical and hydraulic controls - something else that has now become more commonplace.
GM Impact
The electric car has existed as long as the car itself but several versions have failed over the years. The GM Impact EV was shown at the 1990 LA Motor Show and the concept became a reality as the EV1 electric production car six years later. The EV1 was leased to real customers but most examples were recalled and crushed by GM in 2002 on the grounds of the unprofitability. Had GM persisted with the EV1, the electric car revolution could have occurred much sooner.
Honda Sports EV Concept
Many of the most recent concept cars are retro designs playing on people's love of nostalgia. The Honda Sports EV Concept from 2018 is one of them, paying tribute to the classic design of the Honda S600. It used the same platform and interior technology as the new Honda e but is a small sporty coupe rather than a city car.
Lamborghini Terzo Millennio
Lamborghini is no stranger to outlandish design, as one look at the company's back catalogue will tell you. The Terzo Millennio isn't just wild, swooping lines and hungry-looking air intakes; the party piece is the bodywork, which is constructed from a carbon-fibre composite, allowing it to 'heal' itself using nano-tubes in the event of any damage.
Land Rover DC100
Does Land Rover design boss Gerry McGovern's DC100 concept look familiar? It previewed the design for the new Defender. Shown at the 2011 Frankfurt Motor Show, it would be eight years until the production car would be shown at the 2019 edition of the same event. The DC100 showed the world that Land Rover intended to keep the old Defender's off-road capabilities but modernise the styling, technology and refinement.
Mazda Vision Coupe
Mazda currently produces some very stylish production cars and the Mazda Vision Coupe concept, revealed in 2017, was a sign of what was to come. It clearly shows the front end styling that now appears on popular models such as the CX-5 and the Mazda3. Mazda's four-door Vision Coupe could be just what Mazda needs to take on cars like the BMW 8 Series Gran Coupe and the Audi A7 Sportback.
Peugeot Onyx
Peugeot revealed the stunning Onyx hybrid supercar at the 2013 Goodwood Festival of Speed. The technology has been used in other production supercars like the McLaren P1 and Porsche 918 but it's extremely unlikely the Onyx will ever make production.
Peugeot e-Legend
The Peugeot e-Legend is another concept influenced by the 1969 Peugeot 504 coupe. Revealed at the 2018 Paris Motor Show, the electric, all-wheel-drive e-Legend looked almost production ready. It features two modes for autonomous driving and the steering wheel folds away under the dash.
SEAT Tango
The 2001 SEAT Tango concept is one of those concepts that has the wow factor, even today. Walta da Silva, who also designed the Alfa Romeo 156 and Audi R8, was responsible for the Tango. The front-wheel-drive, two-seater roadster featured a 178bhp 1.8-litre turbocharged petrol but SEAT bosses, fearing a lack of sales, concentrated on small MPVs like the Altea instead and didn't put the Tango into production.
Toyota FT-1
The Toyota FT-1 concept turned out to be the car everyone thought it was - a precursor to the new Supra. Just like the production car, the concept featured the classic front-mounted engine and rear-wheel-drive mechanicals. An F1-style nose-cone moulded into the bonnet and bumper was toned down, but the production Supra remains largely faithful to the FT-1 concept.
Vauxhall GT
Enthusiasts loved the Vauxhall VX220 Roadster, and the GT concept shows potential for its rebirth. Inside, there's a distinct lack of buttons, with a new system Vauxhall is calling 'Human Machine Interface'. Vauxhall says the system is smart enough to adjust the carís temperature, music and driving route depending on the situation.
Volvo Tundra
Volvo asked Marcello Gandini of Italian design house, Bertone, to design a stylish replacement for the Volvo 340. Volvo missed an opportunity to commission this angular, wedge-shaped car for production because it didn't fit within the existing line-up of saloons and estates. Citroen saw the concept afterwards and loved it. The concept became the Citroen BX, of which 2.3 million were sold over 12 years.
VW ID.Buzz
Volkswagen's ID. revolution begins in 2020 with the ID.3 electric hatchback. Production of the ID.Buzz van concept has already been confirmed for 2022, when it will serve as a long awaited replacement for the VW T1 minibus. It will also be a campervan but this time with minimalist styling, electric power and autonomous driving tech.
The best weird concepts
Airbus Pop.Up
Airbus, the aerospace giant, isn't only interested in aviation. The Pop.Up concept is dual-purpose, with a carbon-fibre pod connected to an autonomous four-wheel, electric ground module. This might sound normal so far, but if needs be, you can summon a drone-like air module and start flying.
Ford Gyron
The 1961 Ford Gyron was from a period known as the 'Atomic Age' and was a concept of its time. This space-age design concept was a two-seater, two-wheeled vehicle that used a gyroscope to enable it to stay upright at all times. Without the gyroscope, the Gyron would topple over whenever it went around a corner.
Ford Nucleon
The 1958 Ford Nucleon is one of the more extreme concepts ever seen. It was powered by a nuclear reactor at the back of the car and had a pickup-like design. Back then, people would've been intrigued by the use of a relatively new technology but now people are more likely to be terrified by the idea.
General Motors Firebird 1
Consisting of four concepts, the Firebird's main talking point was that it was designed with wings and a tail fin. Don't think that car giant GM had a conventional approach to the car's power source either: a gas turbine made this basically a jet plane on wheels. You can guess why it didn't catch on.
Lincoln Futura
The 1955 Lincoln Futura concept hinted at the design aspirations of Lincoln and parent company Ford. It showcased innovation with hooded headlamps and tail fins, plus a double clear-plastic canopy. It was even driveable, powered by a 6.0-litre V8 via three-speed automatic, and was sold as a die-cast toy. It became famous for its use in the 1960s TV series, Batman, gaining further styling tweaks to become the Batmobile.
Nissan Pivo 2
Nissan sought to take the effort out of parking and city driving forever with this bubble-shaped three-seater. The Pivo 2 had the ability to rotate its bubble a full 360 degrees, as well as its tyres 90 degrees.
Renault Espace F1
One of the maddest concept ideas ever seen was the 1995 Renault Espace F1. Built mainly from carbon fibre, the mid-engined 3.5-litre V10 was from Renault's F1 operation. It was tuned to produce even more power at 820bhp, could achieve 0-62mph in 2.8 seconds and a 194mph top speed. Furthermore, it could still seat four people in carbon-clad bucket seats.
Rinspeed sQuba
Cars that can travel on water have long been a fascination in the automotive world. A group of manufacturers brought this idea to the masses in the form of the 1960s Amphicar but the 2008 Rinspeed sQuba concept went one step further; it could travel underwater. The sQuba had three electric motors, one for land and two for water. And yes, the design is related to the Lotus Elise.
Toyota Pod
First shown at the 2001 Tokyo Motor Show, the Toyota Pod wasn't the world's first autonomous pod concept but it did feature some interesting technologies. It collected biometric data to calm you down after a stressful day, changed the colour of its lighting to let others know its mood and could communicate with other cars. It even had a wagging tail that stuck out below its rear window
Interested in what cars are coming next year? Click here for the best new cars coming in 2021 and beyond!
New electric MG4 hatch to start at £25,995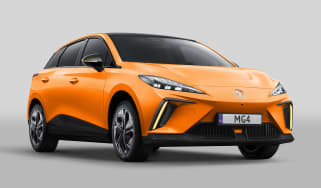 New electric MG4 hatch to start at £25,995
Kia EV4 SUV to take on the Volvo XC40 Recharge
Kia EV4 SUV to take on the Volvo XC40 Recharge
Best new car deals 2022: this week's top car offers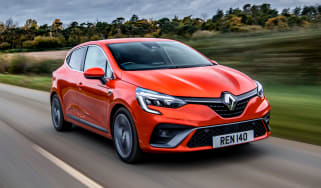 Best new car deals 2022: this week's top car offers