Bentley Continental GT Convertible 2018: price, specifications and on-sale date
We ride along in Bentley's luxurious 626bhp, 207mph Continental GT Convertible
Bentley has lifted the veil from its latest open-top offering, the Bentley Continental GT Convertible – and we've been for a ride.
After thorough testing on the infamous Nurburgring circuit in Germany, the Continental GT Convertible will go on sale in the spring with prices starting at £175,000 – a £25,000 premium over the Continental GT coupe. It'll compete with the the DB11 Volante from British rival Aston Martin, while providing an alternative to the Italian Ferrari Portofino and Mercedes-AMG S 65 convertible from Germany.
Carbuyer's full Bentley Continental GT Convertible review
Bentley Continental GT Convertible design and technology
As with the latest Continental GT Coupe, the Convertible has a more athletic stance than its predecessor. It appears lower to the ground, its front wheels thrust forwards to create a short front overhang. Its nose is still dominated by the familiar mesh Bentley grille, but this, too, has a lower profile than before and is flanked by sophisticated LED headlights.
The adjustable rear spoiler of the coupe is notably absent, replaced by a small lip that performs the task of reducing lift and minimising aerodynamic drag without corrupting the car's flowing lines. The fabric roof can be chosen in any of seven colours or in a special tweed finish. Power operated, it can be fully retracted in 19 seconds at speeds of up to 30mph. When stowed, the roof is entirely concealed in its own compartment – it's neat and tidy but has the effect of trimming luggage capacity from 358 to 235 litres.
Bentley promises that the latest Convertible's roof is insulated well enough to reduce noise at cruising speed by three decibels, compared to the old GTC. This makes for a hushed interior environment with the roof up, while more powerful neck-warmers and heating for the seats and armrests increase comfort when the soft-top is stowed away.
Inside, the design is broadly the same as that of the GT coupe, with ambience provided by finishes that include up to ten square metres of hand-finished wood in every car. Traditional materials are offset by cutting-edge tech, too – the rotating centre display incorporates a 12.3-inch touchscreen infotainment system with Apple CarPlay and Google Maps.
Engines, suspension and passenger ride
The first Continental GT Convertibles to be delivered will be powered by the same W12 petrol engine as the Coupe. It produces 626bhp, sent to all four wheels through Bentley's 'active' four-wheel-drive system. Bentley claims a 0-62mph time of 3.7 seconds – only a tenth of a second behind the Continental GT Coupe – and a 207mph top speed is reportedly possible. A less expensive V8 version will follow in due course.
The Continental's 48v electrical system supports a Bentley Dynamic Ride suspension setup designed to keep body lean in check, while the three-chamber springs in its air suspension system can hold 60 per cent more air than the those of the outgoing car. The system offers three driving modes – Comfort, Bentley and Sport.
On our brief test ride in the convertible, the sophisticated suspension system proved its worth, effortlessly soaking up the bumps in Pyms Lane, just outside Bentley's UK headquarters – a section of road whose terrible condition is so handy for vehicle testing that the company intends not to repair. Sure enough, In default 'Bentley' mode, you're aware that bumps are present, but the shocks are smoothed off to prevent them posing any discomfort.
Nor do the bumps present any upset for the car's structural rigidity. While you'd feel the structure of many convertibles twist, rattle and shake on this kind of surface, the Bentley remains entirely solid and feels barely any different to its coupe sister.
Adrian Hallmark, Bentley's Chairman and Chief Executive, was behind the wheel for our test ride. He explained of the GT convertible: "It is really quick, it handles well, especially with the 48-volt roll control, but it's not a sports car – it never was…. Our mission is to create the definitive GT – there are faster cars and more comfortable cars, but the thing about a Bentley is the adaptive nature of the car."
That ability to adapt includes its four-wheel drive system, which can distribute power to whichever wheels are best placed to deploy it, improving grip and confidence on slippery road surfaces. Hallmark's spirited cornering demonstrated how adept the suspension system is at preventing body lean, too, while that hood did an impressive job of keeping noise out:
"You can hardly tell it's a cabriolet," says Hallmark.
Bentley Continental GT Convertible price and on sale date
Sales of the 2019 Bentley Continental GT Convertible will begin in the spring, with prices starting at £175,100.
Best new car deals 2022: this week's top car offers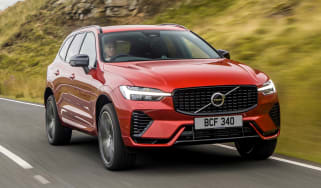 Best new car deals 2022: this week's top car offers
Engine management light: top 5 causes of amber engine warning light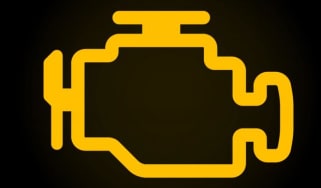 Engine management light: top 5 causes of amber engine warning light
Top 10 cheapest electric cars 2022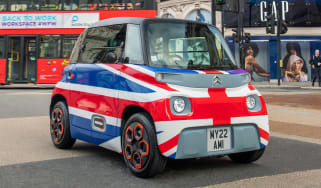 Top 10 cheapest electric cars 2022