New 2020 hybrid Nissan Qashqai nears launch
The new Nissan Qashqai SUV is coming later this year; possibility of multiple hybrid powertrains
Third-generation Qashqai due later this year
Hybrid power will feature
Diesel model unlikely
The 2020 Nissan Qashqai is edging closer to launch and new spy shots give an indication of the car's styling details. There'll be a hybrid version, and perhaps a plug-in hybrid too, while Nissan's ProPilot driver assistance system will get an upgrade. We expect prices to start from around £22,000 for the new model.
When it goes on sale in 2021, the Qashqai will face a huge number of rivals, such as the Kia Sportage, Ford Kuga, Hyundai Tucson and Mazda CX-5. In recent years the Qashqai has been one of the best-selling family SUVs, and we'd expect the new model to continue its popularity.
• Best hybrid SUVs to buy this year
2020 Nissan Qashqai SUV styling
Although the Qashqai test car in the spy shots is still heavily camouflaged, it's clear that the front end will feature a redesigned V-shaped grille, which will come with chrome on most, if not all, models. This prototype features LED headlights but, unlike the new Nissan Juke, the new Qashqai will have the headlights and daytime running lights integrated into one light cluster.
The rear end looks similar in shape to the current model but there'll be reshaped brake light clusters, a flatter tailgate and a new rear bumper. A two-tone paint scheme may be offered for the first time, giving extra personalisation options, and there'll be two or three alloy wheel sizes available.
Hybrid engines
The Nissan IMQ concept, unveiled at the 2019 Geneva Motor Show, previewed the next Qashqai. While the futuristic styling won't make production, the IMQ's platform and hybrid power will feature on the model that reaches showrooms.
The e-Power hybrid drivetrain consists of a pair of electric motors, one mounted on the front and rear axles to make the car four-wheel drive. These are fed by batteries that use a 1.5-litre petrol engine as a generator for charging. Nissan is working on a production version of the e-Power drivetrain for its European models, which we would expect to find its way into both the next-generation Qashqai and the new Nissan Juke.
A similar e-Power drivetrain has already been seen in Japan where it powers the best-selling variant of the Nissan Note. The Note uses a 1.2-litre petrol engine to charge batteries that provide power to a single electric motor driving the wheels.
Nissan could easily borrow a plug-in hybrid powertrain from one of its partners, Mitsubishi. The Mitsubishi Outlander PHEV uses a 2.4-litre petrol engine, a 13.8kWh battery and twin electric motors, giving it four-wheel drive. When fully charged, the batteries allow over 30 miles of electric driving.
Nissan has previously distanced itself from plug-in hybrid technology but borrowing a proven powertrain might appeal, particularly since it would give the company a version of the Qashqai to directly rival the Ford Kuga PHEV and Kia Niro.
With the possibility of two hybrid models, it's unlikely that the next-generation Qashqai will be available with a diesel engine. Diesel sales have plummeted in the last couple of years and a hybrid will offer similar fuel economy and performance to Nissan's current diesel engines.
Want to know more about the current Nissan Qashqai? Check out our review, or see how it compares to the best SUVs you can buy in 2020.
The UK's top 10 best-selling cars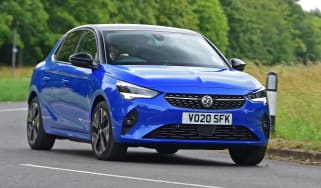 The UK's top 10 best-selling cars
Kadjar vs Qashqai vs Sportage vs Tucson vs Kuga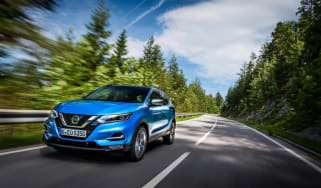 Kadjar vs Qashqai vs Sportage vs Tucson vs Kuga
Car dashboard warning lights: the complete guide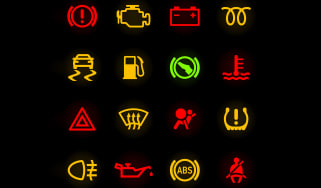 Car dashboard warning lights: the complete guide
2020 scrappage schemes: the complete guide
2020 scrappage schemes: the complete guide
New Volkswagen Golf GTI Clubsport gets 296bhp and racetrack mode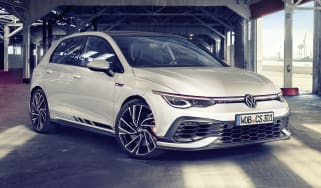 New Volkswagen Golf GTI Clubsport gets 296bhp and racetrack mode