2020 Alfa Romeo Tonale SUV leaked online
Leaked images have previewed the new Alfa Romeo Tonale ahead of its official launch next year
Photos of what appears to be a production version of the 2020 Alfa Romeo Tonale SUV have been leaked online. The images suggest the design of the new SUV has remained largely similar to that of the concept revealed at the 2019 Geneva Motor Show. It's expected that the Tonale will reach showrooms next year, going head to head with rival SUVs from Germany, such as the Audi Q3, BMW X2 and Volkswagen T-Roc.
The three images revealed online give us the clearest look yet at the new model. Minor design changes from the concept include a conventional door mirror design, slightly larger headlights, a thicker rear light cluster at the back and smaller alloy wheels.
An array of more traditional Alfa Romeo design cues are also noticeable, including the triangle-shaped front grille, offset front number plate, and rear door handles that are incorporated into the upper parts of the door.
Underneath, the Tonale is likely to be underpinned by a modified version of the platform from the Jeep Renegade but will have a new suspension setup, more powerful brakes and a new plug-in-hybrid powertrain. The Tonale will be the Italian firm's first PHEV model, which is likely to be followed by PHEV versions of both the Giulia saloon and Stelvio SUV.
No powertrain details have been confirmed but the Tonale is likely to use the FCA Group's Firefly petrol engines. We've already seen them in the Fiat 500X, and they would be used in both the conventionally powered Tonale models and as part of the new plug-in hybrid powertrain.
A variation of Alfa Romeo's 'D.N.A.' driving mode selector will appear in a hybrid model, with 'D' now standing for 'Dual Power' providing the maximum output from the petrol and electric motors. 'Natural' mode will be an automatic hybrid setting, while 'A' will represent 'Advance E', where the Tonale uses electric power only.
Buyers can expect the Tonale to feature the firm's latest 'Alfa Connect' infotainment system, which comes with Apple CarPlay and Android Auto.
For the full lowdown on the best cars arriving in 2020 and beyond, read our full guide.
A brief history of Alfa Romeo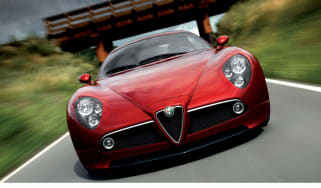 A brief history of Alfa Romeo
Alfa Romeo Giulia and Stelvio Quadrifoglio updated for 2020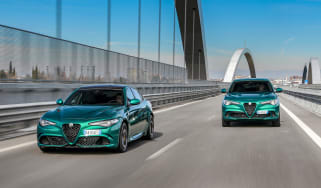 Alfa Romeo Giulia and Stelvio Quadrifoglio updated for 2020
2020 scrappage schemes: the complete guide
2020 scrappage schemes: the complete guide
Best new car deals 2020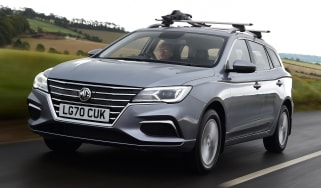 2022 Volvo XC100 SUV to rival BMW X7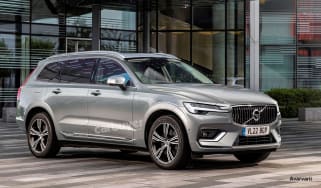 2022 Volvo XC100 SUV to rival BMW X7